"It's not just the nuggets that make this place successful. It's people like Karina," said Chick-Fil-A customer Robert Gooch, who witnessed an act of kindness while waiting in line at the popular fast food chain.
I think Monday's are rough for a lot of us but allow me to share an inspiring story. Today I was picking up lunch for…

Posted by Robert Gooch on Monday, April 8, 2019
On April 9, 2019, a man walked into the Chick-fil-A on East County Line Road in Jackson, Mississippi, ahead of Gooch. He asked what he could purchase for $5. Gooch noticed that the man was poorly dressed and the $5 bill seemed to be the only money he had. "Nosy me looks up from my phone and notices this gentleman wearing a backpack and holding a $5 bill who looks to be homeless," Gooch posted on Facebook on the day of the encounter.
"Maybe he was dealing with a hard time."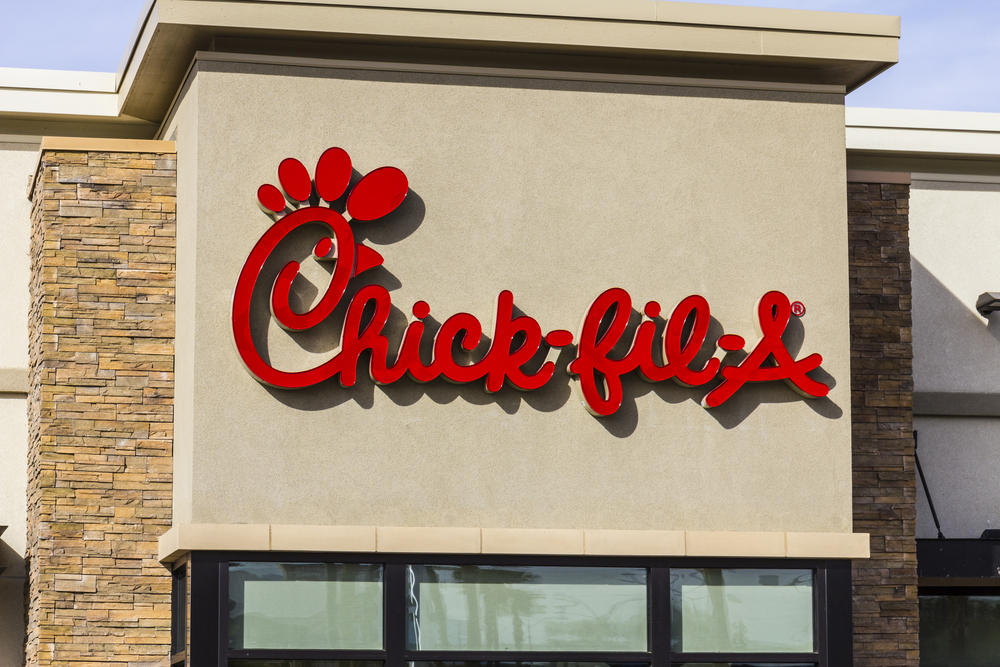 After asking the server what he could purchase with the money he had, it quickly became apparent that the customer might not have enough."The lady begins to offer some suggestions to help him and the man orders," Gooch continued. "She's asking him what he wants to drink … he's thinking about it."
Luckily for this man, a Chick-Fil-A employee named Karina was working the shift that day. Karina noticed her customer's predicament and quickly swept in with an impromptu, barely audible act of kindness. "Don't worry about it, because your breakfast is on me," she said.
Gooch overheard Karina's offer from his position in the queue and was knocked for six. He took a picture of the interaction, and later, with Karina's permission, uploaded his account to social media to inspire others.
Gooch, by his own admission, is a customer service veteran. However, he said that nothing had affected him quite as much as witnessing Karina's spontaneous generosity. "I've been through some of the best trainings such as Dale Carnegie," Gooch said, "and yet a girl name Karina in a Chick-fil-A … in a 3 minute conversation with a customer has managed to teach me the value of humility and taking care of your customers."
Karina was in no way duty bound to help her customer, but Chick-fil-A owner Chris Rosson said that fostering a positive impact on the community is part of the company's ethos. Speaking to Liftable, Rosson explained: "Part of our mission is to have a positive impact on all who we come in contact with … We try, if someone is short on money, in a bad situation, or maybe they drove off and left their billfold at home."
The company handles between 3,000 and 4,000 transactions every day. That's huge, and it's unreasonable to expect that every customer will be having their best day. "That's a lot of different opportunities that somebody might be having a bad day," Rosson continued.
Rosson doesn't advocate for employees to spend their own money. "We want them to take the initiative," he explained, "and we would then take care of that." However, on this occasion, Karina didn't expect the company to reimburse her. The generous employee helped her customer out of the kindness of her heart, and the coins in her very own pocket.
Here's hoping that Karina's spontaneous gesture made the day just a little brighter for her deserving customer, and that Gooch's social media share will inspire others to supplement their own days with a healthy serving of humility.
Kindness spreads like wildfire.