Chef Maria Loi has a warm sensitivity to her. Customers—friends, strangers, even her dentist—walk into her restaurant, Loi Estiatorio, and are greeted with an embrace and kiss on the cheek. With mastery only Loi possesses, she has cultivated an atmosphere of trust and kinship in her restaurant.
Loi loves deeply, from her cuisine to her parents to her homeland, Greece, which is a point of concern for the chef. As the economy suffers as a result of its huge debt, Loi believes she has the solution: Greek ingredients.
Love from Loi is evident in every dish she makes, but it especially shines through when she talks about Greek products. They are a symbol of not only nostalgia but quality for the chef, who even uses Greek olive oil as a beauty product for her skin and hair.
Here are Loi's Greek product recommendations to save the economy, eat healthier, and cook deliciously:
Kyknos Tomato Paste
At 100 years old, Kyknos is not only one of the oldest Greek canning companies, but it's also one of the most loved and recognized brands in Greece. Kyknos's tomato paste is a product that Loi grew up with—when there were no tomatoes available at the farms in Greece, her family would use it as an alternative. Though you'll find tomato paste in almost any cuisine, Loi mainly uses it in her pasta sauces.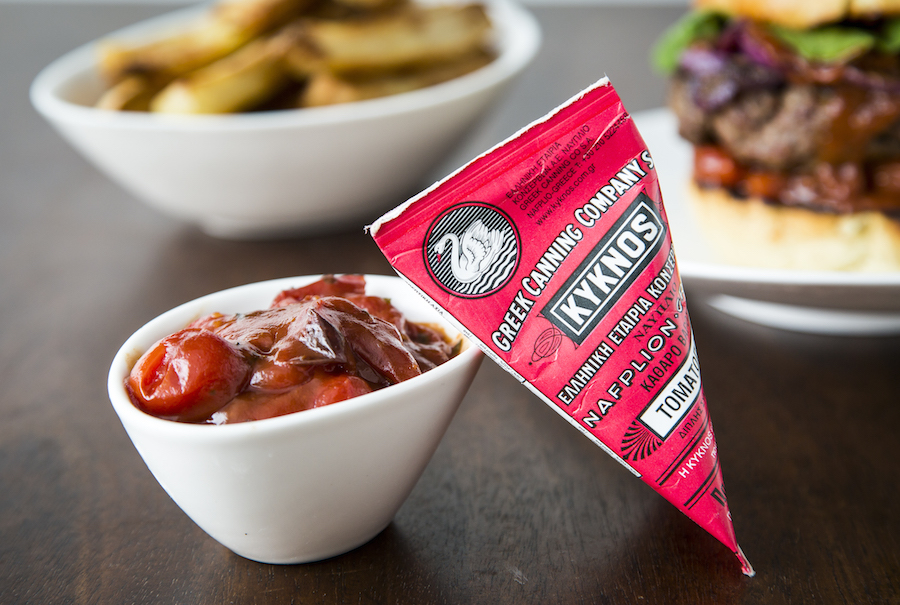 Kyknos uses whole peeled plum organic tomatoes and it has various concentrations of tomatoes, giving the paste varying intensities of tomato flavor. The chef respects the care the company takes in production of the paste, and hopes that Kyknos will live on for a million years. Keep an eye out for news on the availability of Kyknos tomato paste coming soon to the United States.
Real Greek Feta Cheese
Feta cheese is one of the most well-known Greek cheeses, and is made from either sheep's milk, goat's milk, or a blend of both. At Loi Estiatorio, Loi uses real Greek feta in her salads—tossed with cucumber, tomato, and other fresh vegetables. According to the chef, the "yogurt mania" that trended recently will be taken over by "feta mania" next.

Real Greek Feta cheese, is available at Murray's cheese stores across New York City, but can also be ordered online for delivery nationwide.
Greek Yogurt
Greek yogurt is a nutritional powerhouse, packing twice the protein of regular yogurt with probiotics to boost digestion and the immune system. Loi describes it as "a good fat to fight the fat," and suggests eating it post-workout for a perfect protein punch.

Loi's recipe for Greek yogurt is rich, creamy, and easy to make. She also recommends using Greek yogurt as an eye mask, which, unlike some other face masks, doesn't dry the sensitive skin underneath and around the eyes.
Athena Extra Virgin Olive Oil
Greek olive oil is one of the world's finest olive oils. A good Greek olive oil is a key ingredient in Greek cuisine, which has been shown to help reduce the risk of heart disease.

Loi recommends Athena Extra Virgin Olive Oil—she can't live without it. "It would take me three days to explain how good it is for you," she said. Greek olive oil isn't just an amazing ingredient in food; it can also be used to nourish your hair. Loi swears by it. Athena Extra Virgin Olive Oil is available at Whole Foods.
Loi Pasta
Loi Pasta is Loi's new pasta company that was created in partnership with Helios, the oldest pasta company and manufacturer in Greece. Helios takes great strides in upholding traditions while adapting to modern times.

"I am proud to be working with them," said Loi. "They take great pride in harvesting only the best durum wheat semolina to create traditional Greek pasta shapes." Helios grows its wheat directly on Greek soil, and "The result is pasta unlike any I have had," said Loi. "I am so proud to have my name on it!" Loi Pasta is available for distribution through Sysco across the United States.
Rapsani Wine
From vineyards in Northern Greece, Rapsani produces a popular Greek red wine. For Loi, wine from Rapsani is a personal favorite. The flavor fits perfectly with her food, "It's full bodied, a little bit spicy, with a ton of character … sort of like me!" she exclaimed.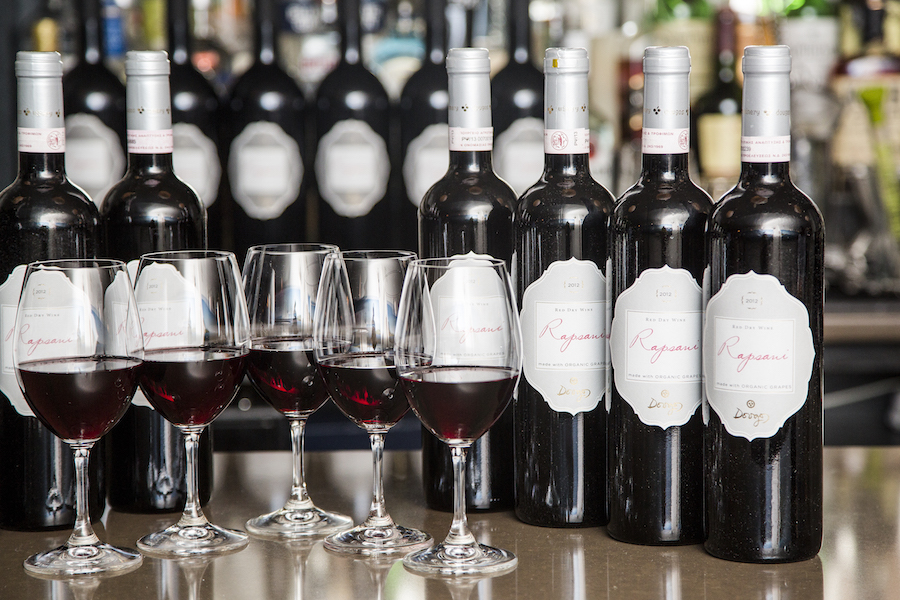 Loi also finds that mixed varietal wines, such as Rapsani, "have more body and character" than other single grape wines. Rapsani is available at various wine and liquor stores.