When you taste a dish from chef David Bouley—whether it is Forager's Treasure of Wild Mushrooms at Bouley, or Golden Crab Chawanmushi at Brushstroke—there's something intangible to it.
The attention to detail and the focus that Bouley places on the purity of the ingredients are extraordinary.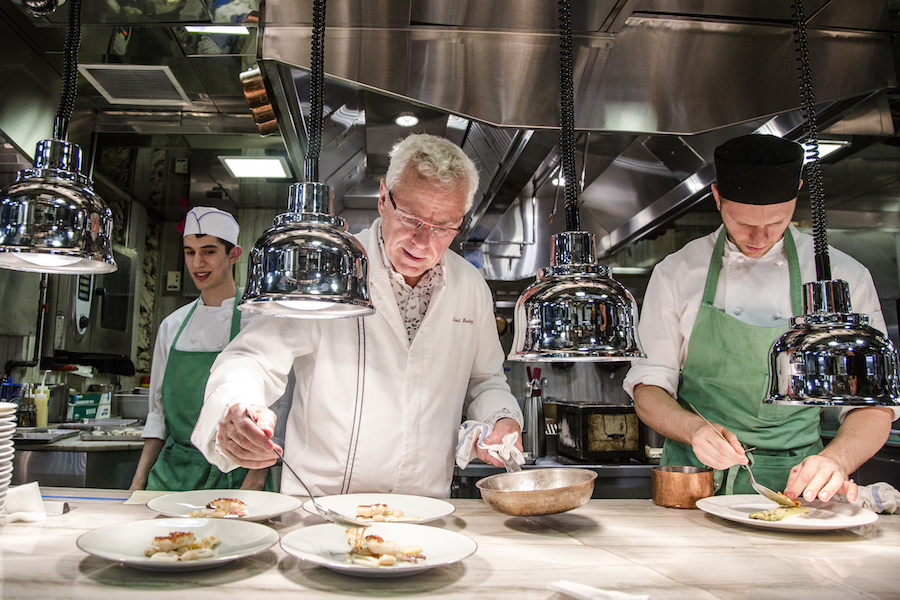 When I spoke to Bouley recently, he talked about the importance of emotion. Perhaps it is that ingredient that adds this elusive je-ne-sais-quoi.
Where some chefs might get bogged down in technique, Bouley keeps connected to emotion by "finding nature at the best time, studying nature. I always tell people, 'Here's a bell pepper. Me and the bell pepper, we go for a long walk. We learn everything about each other.'"
As a result, he knows how to cook a bell pepper every way possible.
Taking the time to get to know ingredients takes time, "A lot of time," he said.
Over the years, he recalls getting up in the middle of the night to jot down notes. "The next morning I wake up and say, 'What!' and throw it away. Sometimes, wow it's perfect! The dish comes because you've already been thinking about it for five months."
These days, at Bouley Botanical, he's busy growing over 500 plants that he uses in his cooking, intensely focused not only on their seasonality but also on their nutrient-dense value.
Health and seasonality have long been a distinguishing mark of his cooking. Back in 1985 when all that New Yorkers knew about French cuisine was butter and cream, he was the first to bring to New York French nouvelle cuisine, which he had learned under the late legendary chef Roger Vergé in the south of France. Fresher, lighter French cuisine was a revelation back then.
And so was the tasting menu, which permitted him to get to know the preferences of the diners.
The tasting menu or "dégustation menu" in France, he explained, was inspired by the Japanese tradition of kaiseki, which consist of small courses, each meticulous and beautiful.
At Brushstroke, the experience of kaiseki is taken through all the senses. In the middle of this bustling neighborhood, Brushstroke is nothing short of an oasis—calm, serene, pure. Japanese maples grow just outside. Birds find shelter in the foliage and serenade the guests. Time doesn't quite come to a stand still but it slows down. The kaiseki experience envelops you in its own rhythm. When I was there, I admit I found myself a little anxious and antsy at first (Deadlines! Paperwork! Meetings! Who has time for kaiseki?)—but in the middle of such peacefulness, the tension soon melts away.
For a couple of hours, it felt like there was all the time in the world. To be human again and have a conversation without glancing at the phone every five minutes, to delve into the impossibly harmonious crab chawanmushi, or savor the mountain vegetables in the perfect tempura batter, and to enjoy nature's seasonal bounty at that very moment?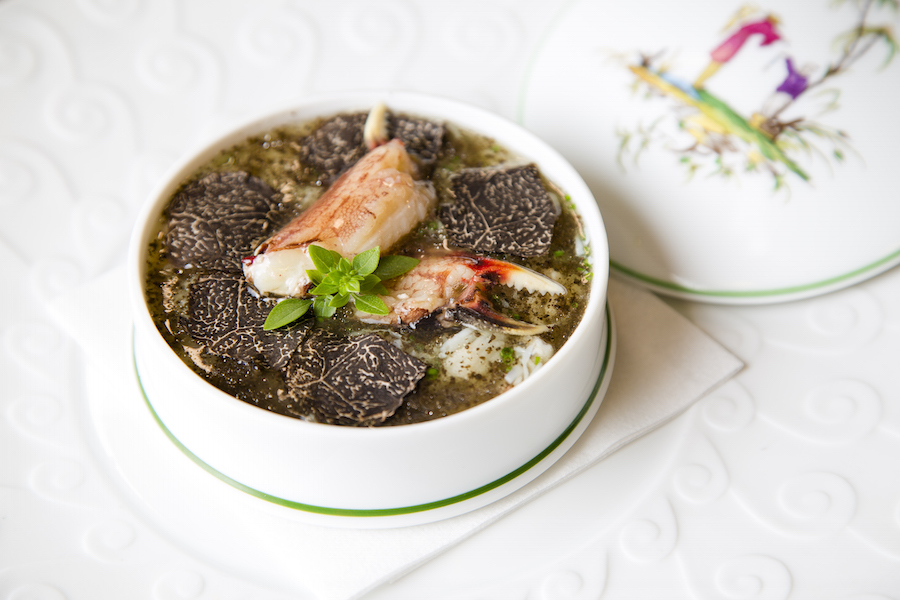 And what better gift is there than walking away, feeling mentally refreshed and physically light? Bouley, who started long ago to think deeply about his guests and their health, has perfected that gift.
David Bouley will appear for a culinary demonstration at the Taste Asia Food Fest in Times Square on June 26.