Celebrate the season of spring with these refreshing cocktails. We've compiled a list of six cocktail recipes—give them a try!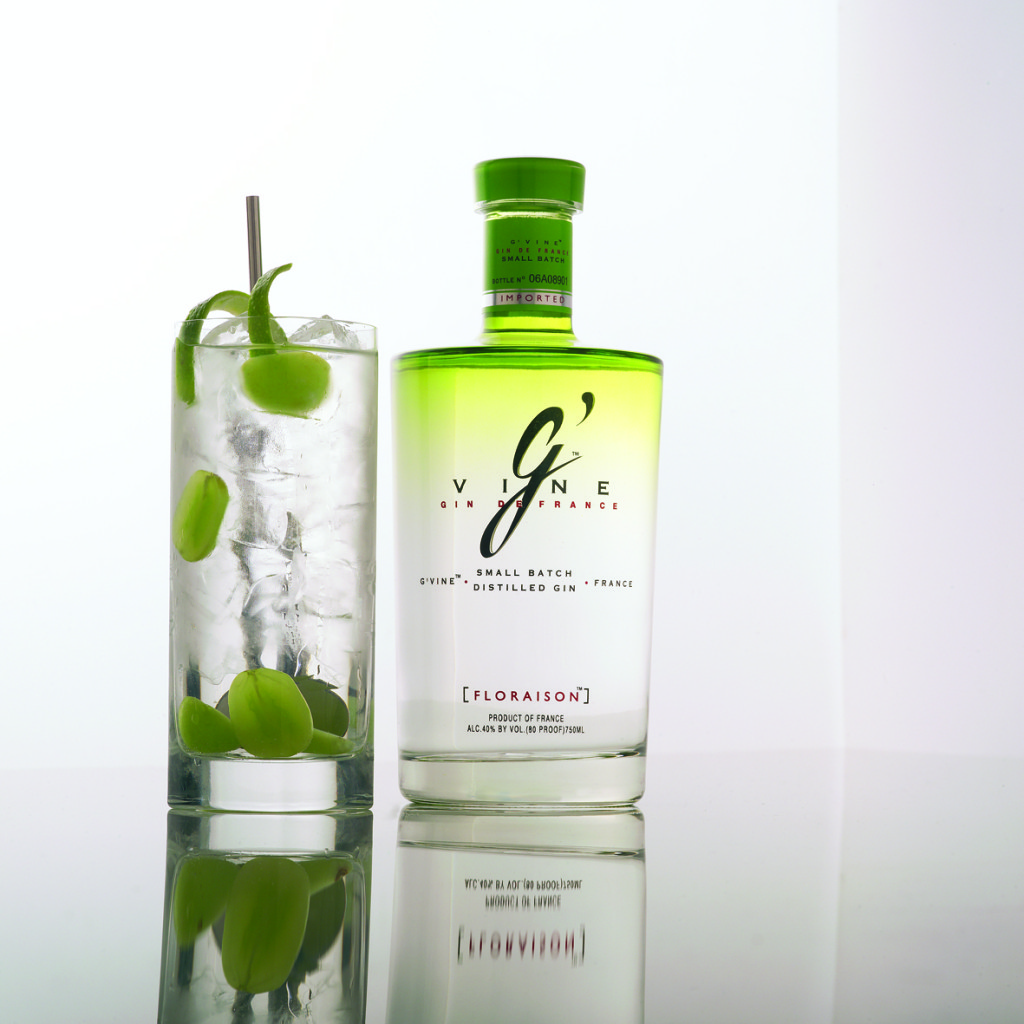 This gin-based cocktail put a fresh and fruity twist on the classic Gin & Tonic with the use of a floral based gin and grapes.
(Created by Junior Merino)
Ingredients:
Method:
Pour all ingredients into a high ball glass with ice and stir.
2. Japanese Diplomat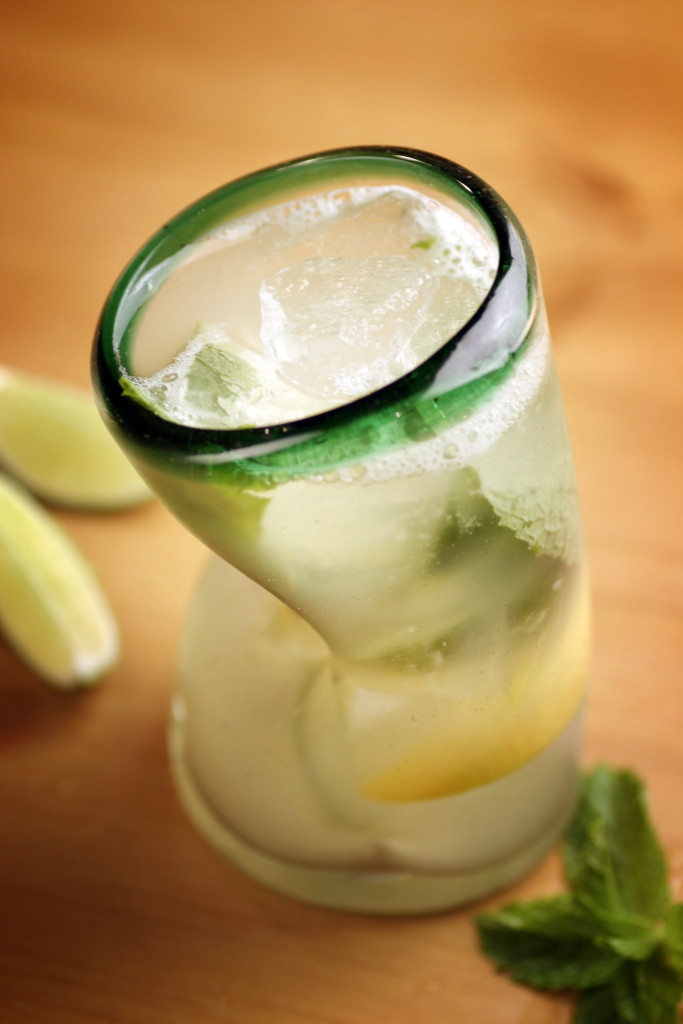 This cocktail embodies the ingredients of a classic daiquiri but takes it up a notch with the addition of Bunny Yuzu Sake.
(Courtesy of Rum Diplomatico)
Ingredients:
Method:
Mix all ingredients together. Fill with Bunny Yuzu Sake. Top with Diplomatico Riserva Exclusiva Highball.
3. Spicy Pear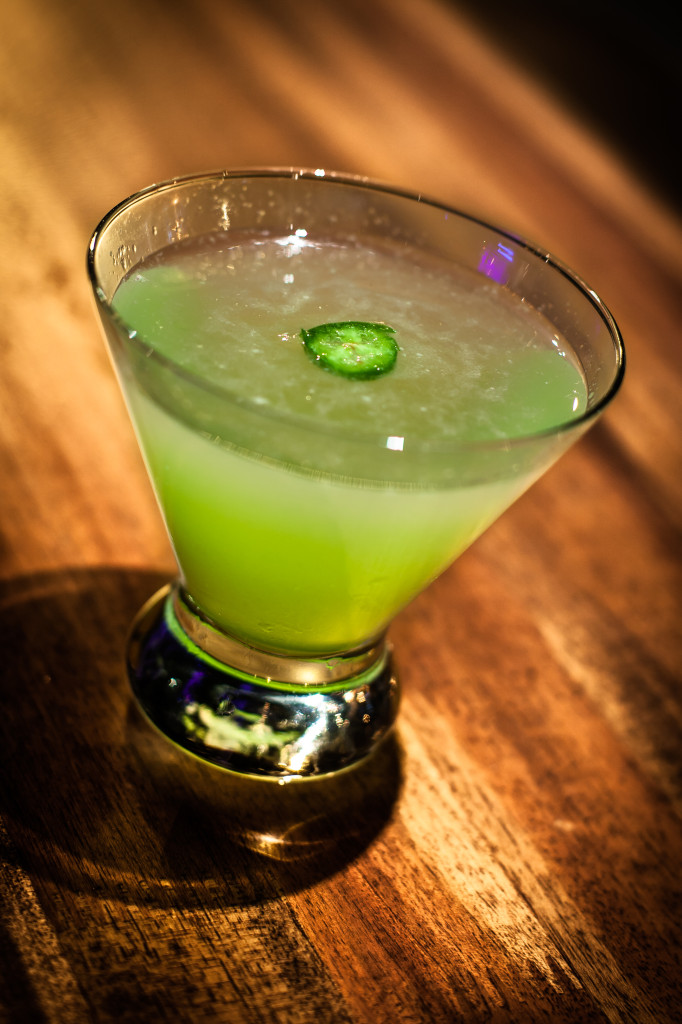 Nothing is more satisfying on a toasty spring day than this Spicy Pear cocktail. The unusual combination of spicy fresh serrano chilies and sweet premium pear vodka will make you wish for spring all year round.
(Courtesy of Union Kitchen & Tap)
Ingredients:
1 ¼ oz. Grey Goose Pear
¾ oz. St. Germain
½ oz. Lemon Juice
¼ oz. Agave
Serrano Chilies
Method:
Add all ingredients into a tumbler with ice and two or three Serrano chilies. Shake thoroughly and strain into a martini glass or tumbler. Garnish with a Serrano chili slice.
4. Pomegranate Mint Margarita

Looking to drink healthy to prepare for the beach season ahead? Look no further, this margarita filled with antioxidants from fresh pomegranate juice and sweetness from natural agave that is a skinnier alternative to the typical sugary cocktail.
(Courtesy of Isabel's Cantina)
Ingredients:
1 ½ Tequila
1 ½ oz. total of equal parts Agave and Fresh Lime Juice
1/8 oz. Pomegranate Juice
Mint sprig
Method:
Fill a shaker with ice. Pour in tequila, agave and fresh lime juice mix, and pomegranate juice. Shake vigorously 10 times. Strain over a margarita glass rimmed with salt and filled with ice. Garnish with a mint sprig and lime.
5. Blackberry Bliss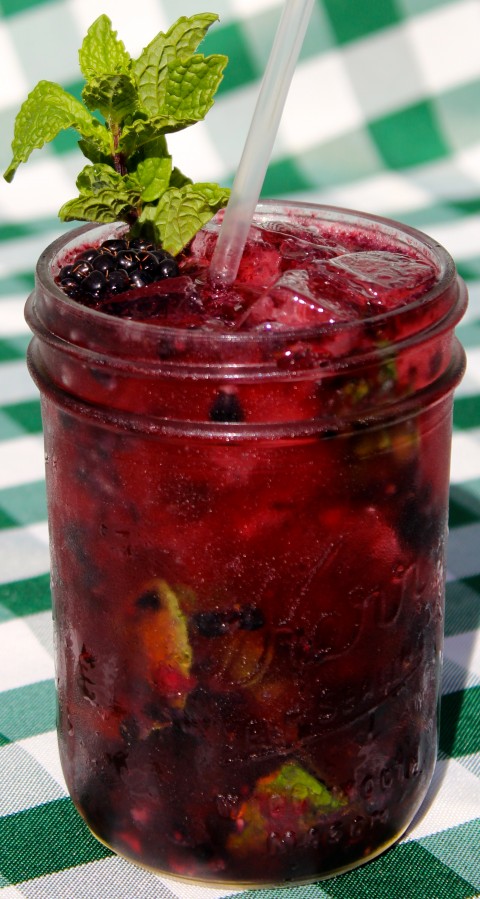 Nothing is more blissful than a berry light cocktail on a warm spring day. Perfect for early morning boozing, this Blackberry Bliss, made with mint sprigs and champagne, is guaranteed to make any ordinary spring day sweeter.
Ingredients:
6 Blackberries
2 Mint Sprigs
2 oz. Vodka
Champagne
Ice
Instructions:
Muddle 5 blackberries with 1 sprig of mint in a mason jar. Add 2oz vodka and fill Mason jar with champagne up to 3/4 and top with ice. Garnish with 1 blackberry and a mint spring.
6. Blueberry Mojito

Duck Dive, in Pacific Beach San Diego, puts a fruity twist one of the world's most famous cocktails. Calling all mojito lovers, the Blueberry mojito is a simple recipe with powerful flavor that will satisfy any minty cravings.
Ingredients:
1.5 oz. Bacardi Oakheart
75 oz. Fresh Lime Juice
75 oz. Simple Syrup
Approx. 4-5 Fresh Mint Leaves
5-8 Fresh Blueberries
Directions:
Add blueberries, mint, and lime juice into shaker. Muddle ingredients. Add ice and simple syrup and shake vigorously. Pour contents into cocktail glass. Top with soda.