2020. Now there's a number with some heft to it. It offers gravitas, sounding like an Army tank or a shotgun. "20/20" is also the name of a long-running television newsmagazine, which in turn takes its name from 20/20, meaning visual acuity or perfect eyesight. The 20th year of the third millennium even brings a sense of fun, as 2020 is a Leap Year and so allows "leaplings" to celebrate their real birthdays and gives the rest of us a 366-day year.
At my age, having an extra day in any year is a big-time lagniappe.
And despite our current political climate, or perhaps because of it, most of us are ready to celebrate. Some will eat black-eyed peas, greens, and corn bread for good luck. Some will raise a glass of champagne. Lots of us will give a kiss to a loved one at midnight, or watch the Times Square Ball drop, or resolve to lose weight, exercise more, and take up a healthier diet.
Writers Toast the Day
As many writers and poets remind us, New Year's is more than a flip of a calendar page. It's that time when we say goodbye to the past—good, bad, and ugly—and smile in hope at the future.
According to Alfred, Lord Tennyson, New Year's means that "Hope smiles from the threshold of the year to come, whispering, 'It will be happier.'" Here is one of the reasons we anticipate stepping through a portal of time into the future. When we've experienced a terrible year, when "wretched" might as well be our middle name, when we've fallen on our face so many times that up looks like down, some of us look to the new year hopeful for some magical turnabout in circumstances.

Reluctant to depend on whim or chance to determine our fate, others of us take matters into our own hands and make resolutions.
As G.K. Chesterton wrote: "The object of a New Year is not that we should have a new year. It is that we should have a new soul and a new nose; new feet, a new backbone, new ears, and new eyes. Unless a particular man made New Year resolutions, he would make no resolutions. Unless a man starts afresh about things, he will certainly do nothing effective."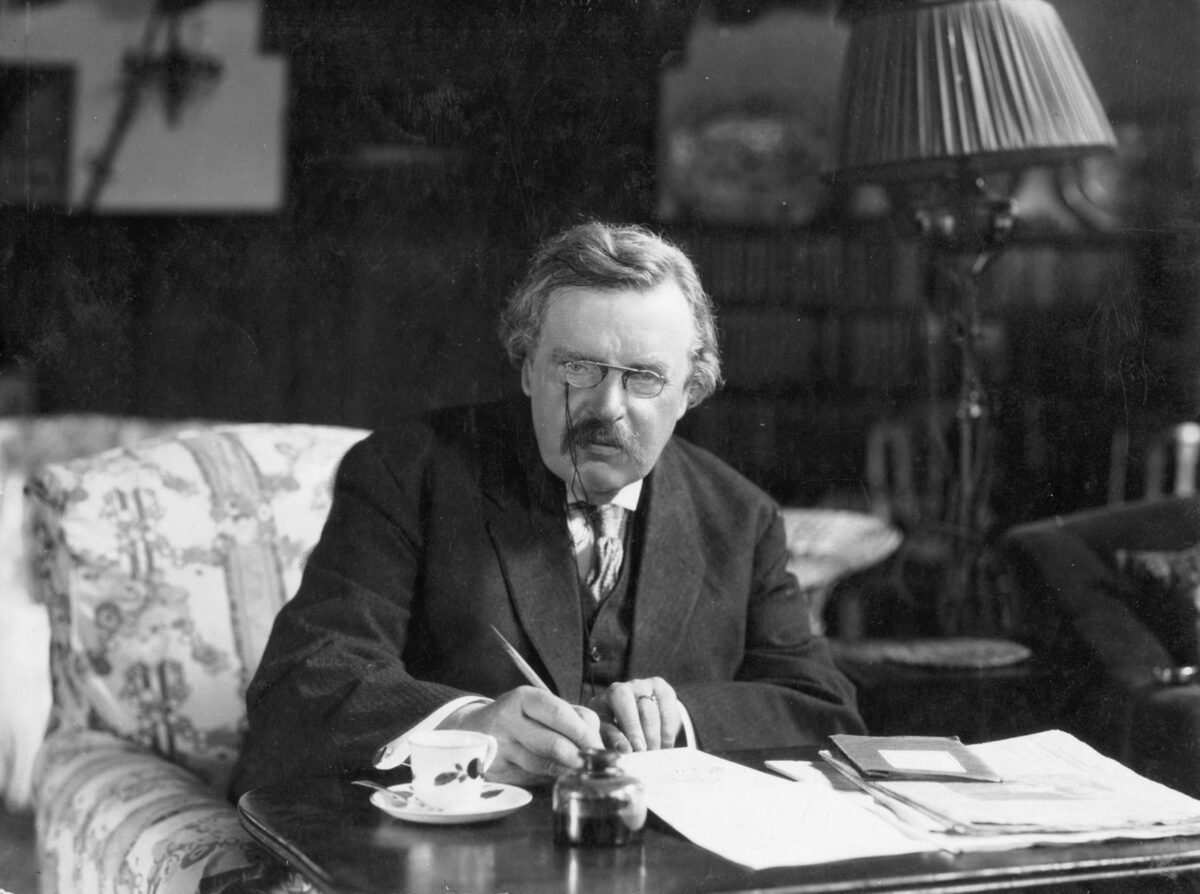 Benjamin Franklin seconded this notion. "Be always at war with your vices, at peace with your neighbors, and let each new year find you a better man."
Mr. Clemens Begs to Differ
Not every author celebrates New Year's resolutions. Mark Twain allowed the cynical part of his nature to deliver this comment about such pledges: "Yesterday, everybody smoked his last cigar, took his last drink and swore his last oath. Today, we are a pious and exemplary community. Thirty days from now, we shall have cast our reformation to the winds and gone to cutting our ancient shortcomings considerably shorter than ever."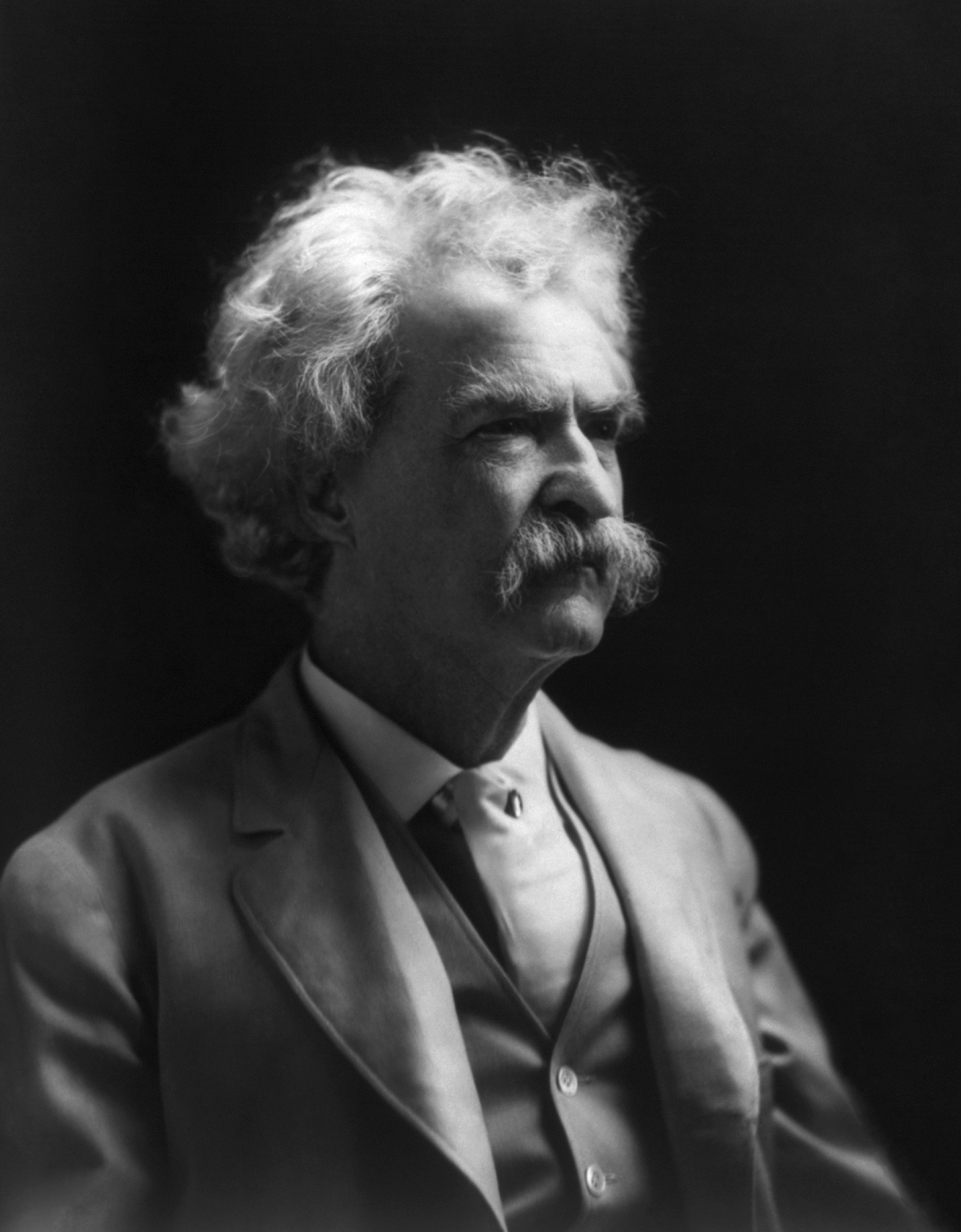 Twain also remarked: "Now is the accepted time to make your regular annual good resolutions. Next week you can begin paving hell with them as usual."
Ah, Mr. Clemens. Cynicism and wit sell in any season, but New Year's hardly seems the time to poke a needle into the balloon of hope.
2 Poets
We get a cheerier view of such vows from Edgar Guest, a popular poet in the first half of the 20th century but little read today.
A happy New Year! Grant that I
May bring no tear to any eye
When this New Year in time shall end
Let it be said I've played the friend,
Have lived and loved and labored here,
And made of it a happy year.

Sometimes—and just at New Year's—we are in such a rush to embrace the future that we pay scant attention to our present. In "A Song For New Year's Eve," poet William Cullen Bryant reminds us to snatch as much joy and song as possible from the old year before seeing in the new one. In the first stanza, he writes:
Stay yet, my friends, a moment stay—
Stay till the good old year,
So long a companion of our way,
Shakes hands and leaves us here.
Oh stay, oh stay,
One little hour, and then away.
2 Poems
Often, too, our expectations for the departure of the old and the arrival of the new causes us to forget that we will still face all those conditions derived from being human. In "15 Classic Poems for the New Year," Bob Holman and Margery Snyder include Ella Wheeler Wilcox's "The Year," a poem that is new to me but which powerfully sums up years old and new, and reminds us that new and old are inevitably linked. As Holman and Snyder suggest, this one should be read aloud for the way "it rolls off the tongue when recited."
What can be said in New Year rhymes,
That's not been said a thousand times?
The new years come, the old years go,
We know we dream, we dream we know.
We rise up laughing with the light,
We lie down weeping with the night.
We hug the world until it stings,
We curse it then and sigh for wings.
We live, we love, we woo, we wed,
We wreathe our brides, we sheet our dead.
We laugh, we weep, we hope, we fear,
And that's the burden of the year.

In "New Year: A Dialogue," Wilcox visits the hopes and promises of that first day of January:
MORTAL
"The night is cold, the hour is late, the world is bleak and drear;
Who is it knocking at my door?"
THE NEW YEAR
"I am Good Cheer."
MORTAL
"Your voice is strange; I know you not; in shadows dark I grope;
What seek ye here?"
THE NEW YEAR
"Friend, let me in; my name is Hope."
MORTAL
"And mine is Failure; you but mock the life you seek to bless. Pass on."
THE NEW YEAR
"Nay, open wide the door; I am Success."
MORTAL
"But I am ill and spent with pain; too late has come your wealth. I cannot use it."
THE NEW YEAR
"Listen, friend; I am Good Health."
MORTAL
"Now, wide I fling my door. Come in, and your fair statements prove."
THE NEW YEAR
"But you must open, too, your heart, for I am Love."
Cup of Kindness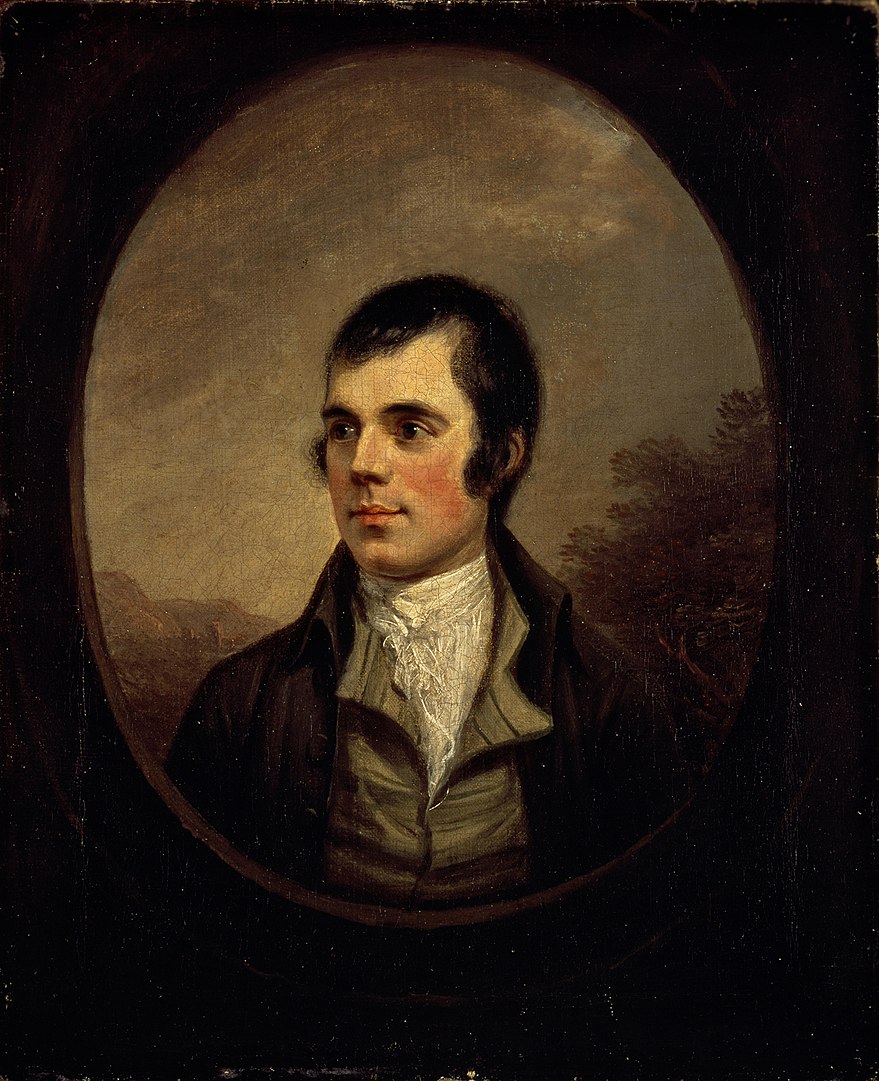 And lest we forget, it was a poet, Robert Burns, who gave us the unofficial anthem for New Year's, a Scots poem and tune we still sing today. Here's the first stanza in modern English:
Should auld acquaintance be forgot,
and never brought to mind?
Should auld acquaintance be forgot,
and auld lang syne?
Chorus:
For auld lang syne, my dear,
for auld lang syne,
we'll take a cup of kindness yet,
for auld lang syne.
"A cup of kindness": What sweet words. May we raise that cup to loved ones, friends, and even strangers not just at midnight on New Year's Eve, but on every other day of the year.
Happy New Year, everyone!
Jeff Minick has four children and a growing platoon of grandchildren. For 20 years, he taught history, literature, and Latin to seminars of homeschooling students in Asheville, N.C., Today, he lives and writes in Front Royal, Va. See JeffMinick.com to follow his blog.