The Boston Celtics edged out the visiting Philadelphia 76ers 88–87 Wednesday night in a matchup of potential Eastern Conference contenders. Boston won their second straight and has won five out of the last seven games overall for a record of 12–10. The 76ers have cooled off losing nine of their last 12 games to drop to 11–11.
Celtics' Jayson Tatum scored 26 points on 9–20 shooting 3–8 three-pointers and a career-high 16 rebounds to lead Boston to victory.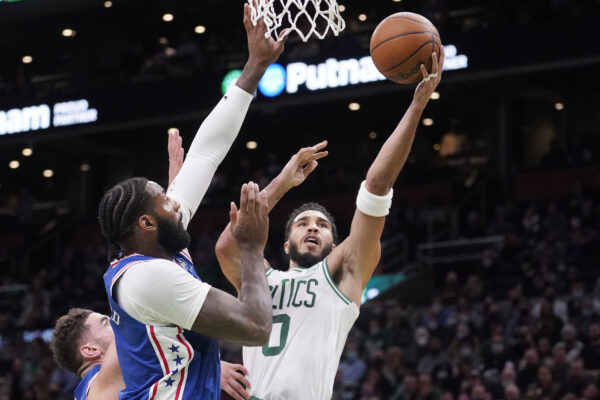 Dennis Schroder contributed 13 points in 30 minutes off the bench, on 4–12 shooting and 2–4 threes.
Other Celtics contributors included Al Horford scoring 10 points and eight rebounds; Robert Williams III added 10 points on 5–7 shooting, and Jaylen Brown helped with nine points on 3–11 shooting.
Horford has returned to Boston after signing with the 76ers in 2019. He then had his worst season, and was traded to Oklahoma City the following year.
"I was written off. I'm just glad I got another opportunity in a place I want to be," Horford said. "There's a lot of satisfaction being back here and playing at a high level."
Seth Curry led the 76ers with 17 points. Shake Milton added 16 points off the bench while Boston native Georges Niang scored 12 points.
76ers star Joel Embiid was held to 13 points on 3-of-17 shooting, but had a game-high 18 rebounds while giving out six assists.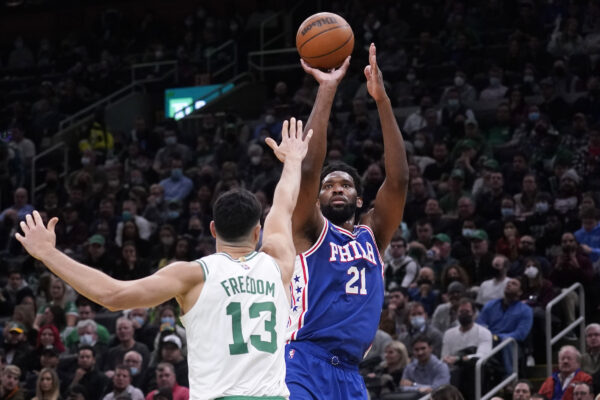 Boston had their biggest lead early, 16–4, with 6:35 in the first quarter after Brown hit a 27-foot three-pointer. The game was close throughout by the end of the first quarter, with Boston leading 44–40 at halftime.
Embiid hit a three-pointer for Philadelphia's biggest lead of 59–54 with 4:10 left in the third quarter.
The Celtics regained the lead 64–63 at the beginning of the fourth quarter, and only gave it up again temporarily with 9:02 remaining in the fourth as 76er Niang hit a 15-foot jumper.
Embiid then tied the game for the last time, at 82 points, making the first of two free throws with 2:14 left.
Boston scored six of the next eight points to go up 88–84 after Schroder's five-footer with 37.1 seconds to play.
Danny Green would score a 27-foot three get the 76ers within one, 87–88, with 29.6 seconds remaining.
Celtics Schroder then missed a jumper with seven seconds left to give Philadelphia a potential last shot to win.
Following a 76er timeout with 6.1 seconds to play, Niang attempted a last-second three-pointer from the right corner just before the buzzer, but was rejected by Williams to seal the Boston victory.
Celtics center, Enes Kanter Freedom, came in as a substitute to score four points and grab seven rebounds.
He continues to raise awareness about crimes against humanity.
Kanter Freedom became a U.S. citizen on Monday and added Freedom as his last name. He was cheered when the PA announcer introduced him as "Enes Freedom," when he came in off the bench in the first quarter.
Kanter Freedom has been outspoken about the suppressive government of his former homeland of Turkey, as well as persecution of ethnic minorities, especially Muslim Uyghurs and Tibetans, by the Chinese Communist Party (CCP).
His Instagram account features art and slogans painted on his basketball shoes denouncing persecution and slave labor by the CCP.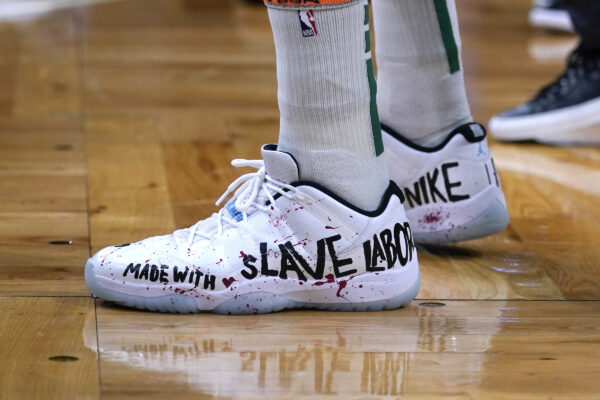 Kanter Freedom's family members have been arrested and harassed for his criticism of his former government, and he is unable to return to Turkey to visit.
"It's been very rough, obviously, because the Turkish government put my name on Interpol [watch] lists, and they revoked my passport," Freedom said. "But it's finally happened. I have been waiting on this moment since the day I stepped in America."
"I always try to stand up for the freedom, for the truth and for democracy. It doesn't matter who it's for or against," Freedom said. "I told Adam [Silver, NBA commissioner], 'Am I breaking any rules?' He said no. I told him, if there are any rules that I'm breaking, let me know. I'll be the first one to follow. He said, 'No, you're not violating any rules.' He's like, 'Listen, you have the freedom to say whatever you want.'"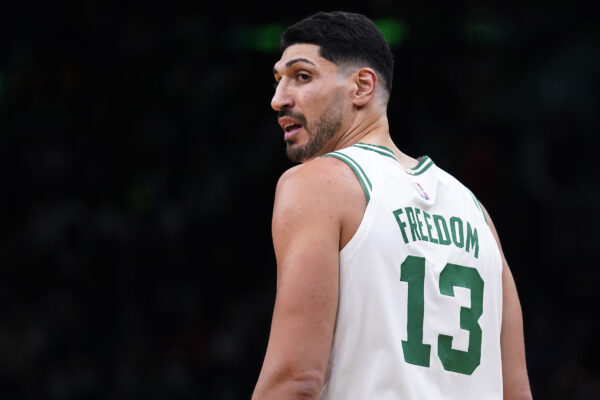 The 76ers will visit Atlanta on Friday.
And the Celtics are also away at Utah on Friday.