The Chinese Communist Party (CCP) has been working for decades to infiltrate and dominate global organizations through clandestine means, but only recently has it become bold enough to institutionalize its operations and open a number of police stations overseas, an investigative journalist says.
"None of this could be happening without the collaboration of the Western governments involved," said author and award-winning international journalist Alex Newman in a recent interview for EpochTV's "Crossroads" program.
Newman said he learned from Trump administration officials that "holdovers from the Obama administration were, in many cases, cheerleaders for Communist China, cheerleaders for the CCPs growing role in international affairs."
They insisted on allowing the CCP to penetrate international institutions such as the United Nations (UN), Interpol, and so on, Newman said.
Chinese Police Outposts Overseas

The Chinese regime has opened at least 54 overseas police stations across five continents in cities such as Toronto, New York, and Dublin, according to a report by human rights group Safeguard Defenders.
An outpost in New York City was opened in February and was one of the "first batch" of 30 overseas police service stations in 21 countries set up by the Public Security Bureau in Fuzhou, Fujian province.
The total number of such stations is unclear, Safeguard Defenders said in its recent report.
Ostensibly, the overseas Chinese police stations offer some services "of a consular nature," the report said, but their goal is also to persuade Chinese immigrants that are deemed to be involved in fraud, especially online fraud, to return to China where they may face prosecution.
A key method used by the Chinese regime to convince suspects to return to China is targeting their family members in China through means of intimidation, harassment, detention, or imprisonment to persuade their family members abroad to return "voluntarily," the report said.
Most of the people targeted by Chinese police were dissidents or individuals that had fled religious or ethnic persecution, Safeguard Defenders said in the report.
How the CCP Influenced Interpol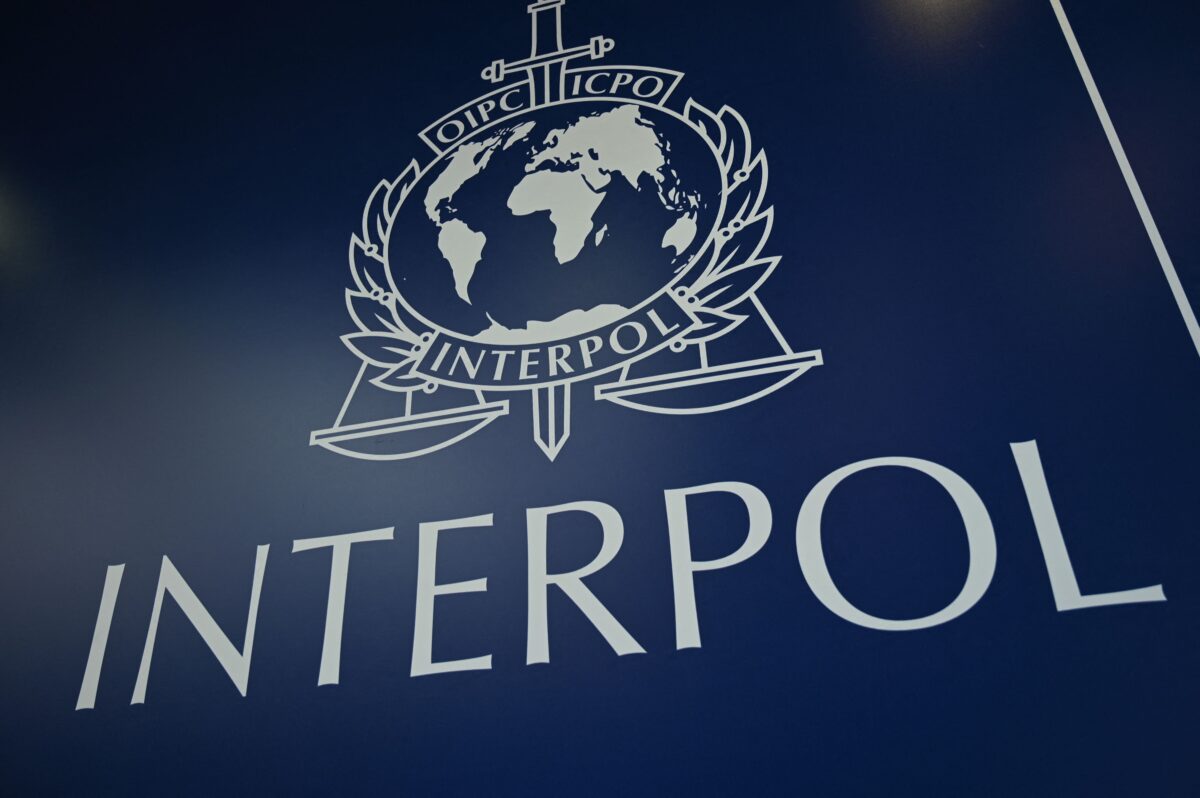 Interpol is "kind of a clearing house mechanism" where a government can ask other members to detain and repatriate fugitives who have allegedly committed serious crimes and fled the country, Newman explained.
It is not an international crime-fighting agency that can take the initiative to investigate and pursue global terrorists, as portrayed in Hollywood movies, he said.
In its own words, Interpol is an intergovernmental organization consisting of 195 member countries, which helps police to work together through sharing and accessing data on crimes and criminals.
"The problem is, this has always been a mechanism that's ripe for abuse by mass murderers, by totalitarians," Newman said. "And we saw this very clearly during World War II. It literally fell into the hands of the Nazis, and the Nazis were using it as basically an extension of the Nazi regime."
The CCP has been taking over Interpol, and the regime made it official in 2016 when Meng Hongwei—a CCP member and vice minister of public security for the regime—was elected president of Interpol by the organization's general assembly, Newman said.

"The Communist Chinese were then using Interpol as a mechanism to track down and to harass dissidents," he said.
During the second year of his tenure, Meng was arrested by the CCP during a trip to China, Newman said.
The CCP's anti-graft body later accused Meng of corruption and stated that he also "refused to execute decisions from the party center."
It has already been revealed that the CCP expects its members serving within the UN and international institutions "to obey, first and foremost, the party leadership in Beijing," Newman said. "But this was incredible to have them arrest an international quote-unquote 'civil servant' and publicly say the reason they were doing this was because he wasn't properly obeying party orders."
In November 2021, the CCP successfully put forth Hu Binchen for election to Interpol's powerful 13-member Executive Committee, Peter Dahlin, founder of the Safeguard Defenders, wrote for The Epoch Times.
While Hu was not as high profile as Meng, he "represents Beijing's continued attempts to build influence from within the organization," said a report by the Safeguard Defenders.
"The fact that Hu works in the International Cooperation Department, which is responsible for the PRC's expansion of its policing overseas to return 'fugitives' to China, via both legal and illegal means, is a significant cause for concern," the report said.
Newman said these actions speak volumes about how CCP members are operating in international institutions.
"And yet, they're still running a whole bunch of international organizations," Newman pointed out.
Hunting Chinese Dissidents Abroad

Monitoring and disrupting dissidents abroad is one of the top priorities of Chinese espionage efforts, Newman wrote in 2011 for The Diplomat.
"In the crosshairs overseas are Chinese democracy activists, Tibetans, the exiled Uighur community, Falun Gong practitioners, supporters of Taiwanese independence, and countless others—essentially anybody who disagrees with the regime or paints a negative image of it abroad," Newman wrote.
At that time, Newman interviewed Sweden's chief national security prosecutor Tomas Lindstram, who prosecuted a Communist Chinese spy for engaging in aggravated illegal espionage against Chinese dissidents in Sweden.
"These were Chinese nationals who had fled from the oppressive regime, who had taken refuge in Sweden, and Chinese spies were running around harassing them, gathering intelligence on them," Newman told The Epoch Times. "Same thing was happening in Canada. Same thing has been happening all over the world."
The tracking and harassing of Chinese dissidents also occurs on American soil, Newman pointed out, adding that the U.S. government is aware of it.
In March, the Department of Justice (DOJ) charged five individuals with harassing and spying on American residents on behalf of the Chinese secret police, according to a statement.
One of the men who was indicted is a U.S. citizen residing in New York who helped to start a pro-democracy organization opposing the current communist regime in China and allegedly used his position to spy on prominent activists and human rights leaders for more than a decade, a DOJ statement said.
Another charged individual, a Chinese national, allegedly hired a private investigator to disrupt a campaign of a congressional candidate in New York who was a military veteran and a leader of the Tiananmen Square protests in Beijing in 1989, the statement said.
Congress has known about the CCP's covert activity for a very long time, Newman said, citing a resolution passed by Congress in 2004 that explained how Chinese diplomats were actively harassing and persecuting Chinese dissidents in the United States.
"The Chinese Government has also attempted to silence the Falun Gong movement and Chinese pro-democracy groups inside the United States," the congressional resolution stated.
The Chinese diplomats were breaking into the homes of activists, pressuring U.S. officials with threats, and spreading lies, Newman said.
"This is the behavior of a criminal operation," Newman said. "This could not be happening without the tacit approval of the U.S. government."
Dorothy Li and Nicole Hao contributed to this report.