A new form of cancer treatment, which has so far saved two Australians with cancer, could be available for a small fee at the Peter MacCallum Cancer Centre in Melbourne.
The announcement was made by Australia's right-leaning Morrison Government on March 25 and is said to be the first of its kind in the southern hemisphere. The prime minister announced that AU$80 million (US$56.8 million) will be going towards the new national cancer treatment center at the Peter MacCallum Cancer Centre in Melbourne.
"Melbourne is leading Australia's fight against cancer": PM Scott Morrison announces $80mil in funding for a new treatment centre offering CAR T-cell therapy at Peter Mac Cancer Centre. The $105mil facility to be first of its kind in the southern hemisphere. @abcmelbourne pic.twitter.com/BJKLAa0575

— Zalika Rizmal (@Zalika_R) March 25, 2019
"This is the first such facility not just in Australia, not just in the southern hemisphere but indeed throughout the entire Asian region," Health Minister Greg Hunt told the Australian Broadcasting Corporation (ABC).
"This will not just help patients in Victoria, it will help patients all around Australia and hopefully patients right throughout the world," Hunt added.
Peter Mac was thrilled to host Prime Minister Scott Morrison (ScoMo) and Health Minister Greg Hunt MP for a major…
The new AU$105 million (US$74.5 million) treatment center will provide CAR T-cell therapy, which will help the body's own immune system fight cancer and "has the potential to cure certain types of cancer," according to a statement by Australian Prime Minister Scott Morrison.
CAR-T-cell therapy, or Chimeric antigen receptor therapy, involves removing a small portion of the patient's immune system cells, known as T cells, which are then re-engineered in the laboratory and then reinserted back into the body.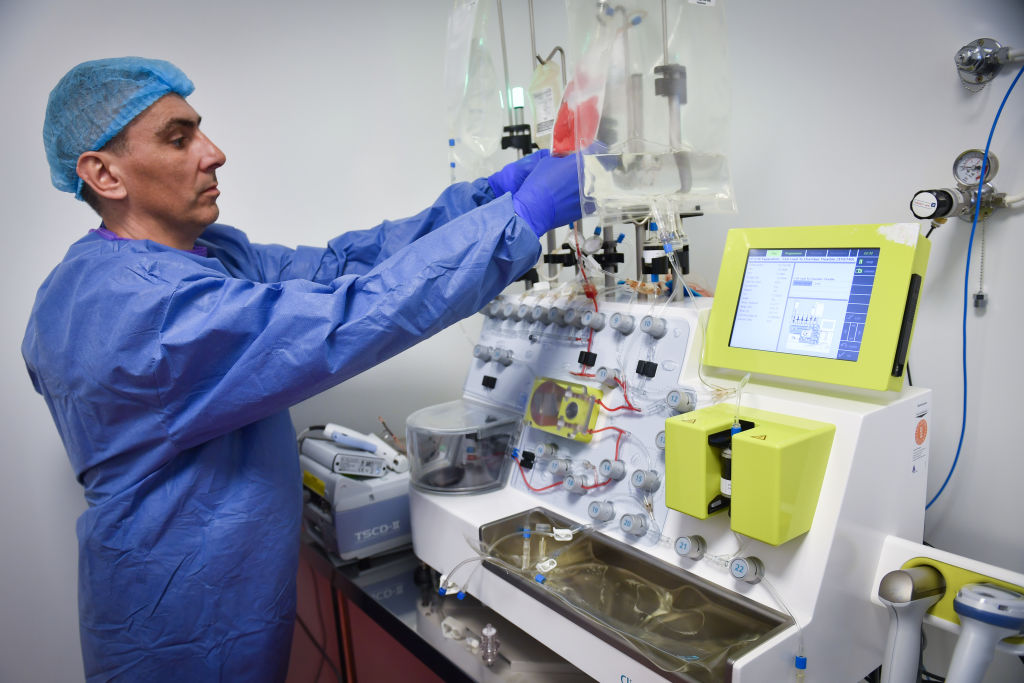 According to the Peter MacCallum Cancer Centre website, when the re-engineered T-cells are reinserted back into the body, "they multiply rapidly and these engineered receptors may help the T cells to identify and attack cancer cells throughout the body."
"Australia will now be one of the world's leading centres for not just treatment but for manufacturing of CAR T-cell therapy, which is the next great wave in cancer treatment for people with blood cancers and potentially other type of cancers," Hunt said.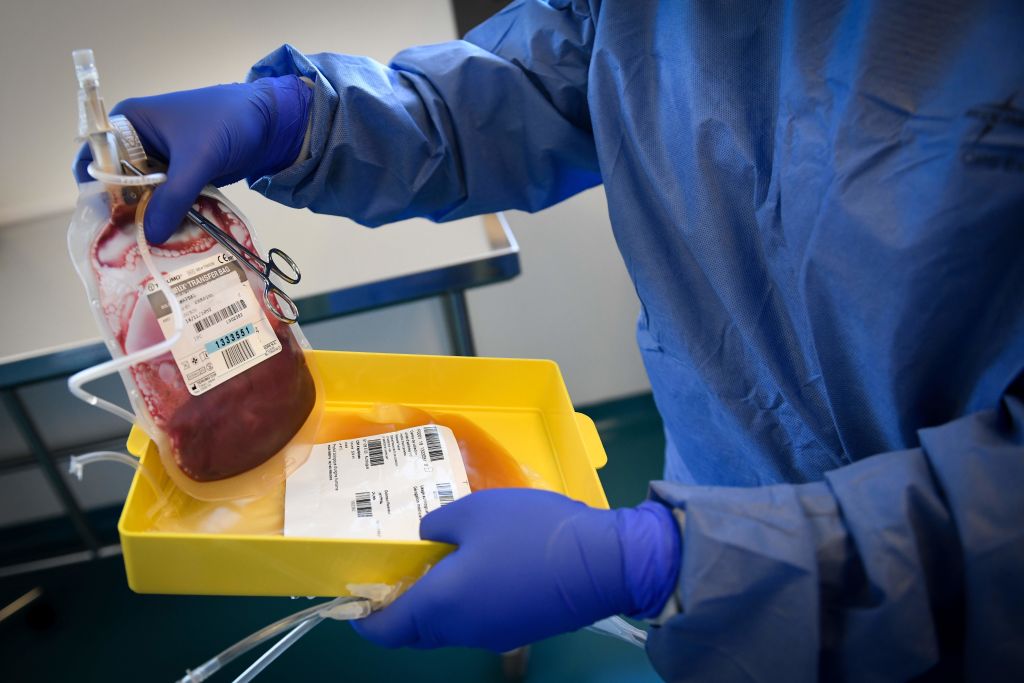 CAR-T-cell therapy was approved for use by the Therapeutic Goods Administration in December 2018 at a cost of $598,000 per patient.
If funding is approved by independent Medical Services Advisory Committee, the therapy would be available for patients for little to no cost.
"Something which nobody could afford, everybody will be able to afford," Hunt said.
The decision for funding is expected to be finalized within weeks, according to the ABC.
Morrison said that the new treatment center will place Melbourne as a global leader in health and medical research, while creating jobs and providing support for Australian patients.
Additionally, the center will encourage cancer sufferers to seek treatment locally in Melbourne rather than travel overseas.
"Our strong economic management means we can provide world-leading treatment options for patients in Melbourne, who have previously needed to travel to the United States to get support," he said.
The first Australian who received the treatment was Lauren Krelsham in 2016 while she was being treated at Melbourne's Royal Children's Hospital for acute lymphoid leukemia. Tests post treatment showed she had no cancer cells remaining in her body—and she has been clear since.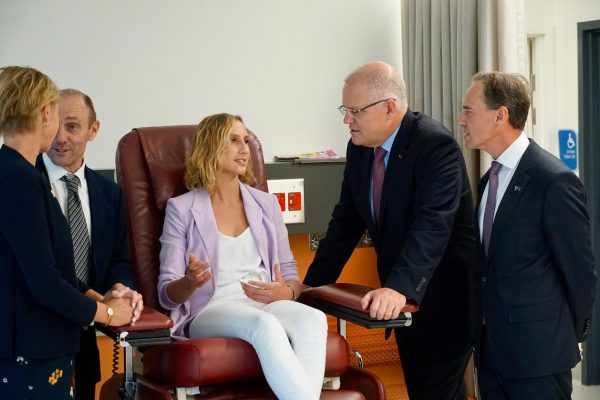 "When CAR T-cell therapy came along I knew I had a chance to live again," she said. "I wouldn't be standing here today if it wasn't for the CAR-T therapy I was able to receive."
Krelsham was first diagnosed with leukemia at the age of 7, and endured endless rounds of treatment before receiving a full bone marrow transplant in 2008.
She suffered many relapses and was finally put into palliative care after being told there was nothing more that could help her.
Lauren was in palliative care but with CAR T-Cell therapy she's now in remission @9NewsMelb pic.twitter.com/a9QUxgrSUw

— Dougal Beatty (@DougalBeatty) March 25, 2019
Krelsham was then offered to be part of a clinical trial of the CAR T-cell therapy, along with Finnian Kenny, who was also in palliative care.
"We were told twice that we were going to die," Kenny, 48, said. "You have to actually fail everything to get onto to [sic] the trial. We had about five different treatments and failed all of them," Kenny told RTE Radio One in 2016.
"Because it's your own cells doing it, they're more efficient and there's less side effects. It's a good disease attacking a bad disease," he added.
"For Australians who are diagnosed with cancer, the one thankful thing in that is they can fight it here in Australia," the prime minister said. "This is groundbreaking work that is happening here."