Canada is lagging significantly behind other G7 countries in its vaccine rollout—the latest in a series of critical "pandemic management failures" by the federal government, says the former CEO of pharmaceutical giant GlaxoSmithKline.
Before retiring in 2012, Paul Lucas served as president and CEO of GlaxoSmithKline (GSK) Canada for 16 years. He was intimately involved in the production and distribution of the Canadian vaccine for the H1N1 pandemic in 2009, which was developed in the GSK vaccine factory in Quebec City, rolled out, and administered to millions of Canadians within several months.
Lucas says Canada's "slow-off-the-mark efforts" to negotiate the purchase of COVID-19 vaccine supply from global pharmaceutical companies has left Canadians waiting on the priority list behind other countries such as Spain, Mexico, Indonesia, India, Germany, and the U.K. 
In the United States, an estimated 110 million Americans will receive the vaccine by the end of March—the same time frame in which Canada expects to vaccinate just 3 million. Health Canada has said most Canadians who want the vaccine will be able to receive it by the end of September 2021.
"While we wait for a vaccine, more people will get sick and more will die. Delays matter," Lucas wrote in a paper published in the Canadian Health Policy journal in December.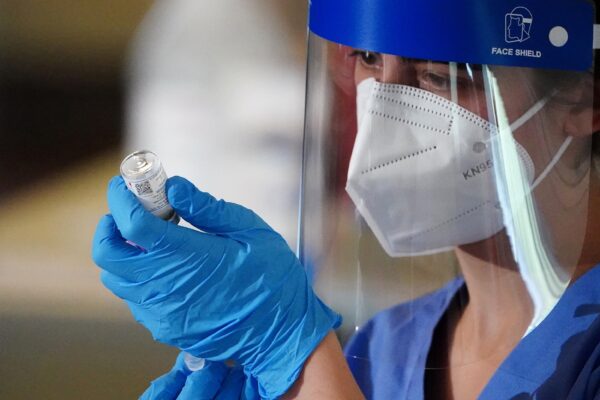 Lucas says it appears "virtually none of the key learnings" from the SARS epidemic and the H1N1 pandemic were documented so they could be applied in the COVID-19 strategy, including the premise that Canada should have the capacity to manufacture vaccines domestically, with several suppliers. 
When the pandemic hit, the government "threw millions of dollars at 3 or 4 Canadian organizations which had never produced a vaccine" and tried to produce one from scratch instead of partnering with pharmaceutical companies that had existing capability and products in development, he says. 
But some of partnerships that did happen were also problematic—in particular the government's bet on Chinese company CanSino's vaccine in partnership with the National Research Council, Lucas notes. 
"With all of our issues with China, why would anyone bet on a partnership for a life-saving vaccine with them? It was a dramatic failure as China never delivered the materials for the clinical trial. It went nowhere," he writes in the paper. 
In November, Ottawa blamed delays in getting a vaccine on a lack of domestic production and dependency on other countries for supply. 
Lucas says part of the reason for Canada's weakness on domestic supply is an "unfriendly" pharmaceutical policy environment, starting with patent policies put in place by former prime minister Pierre Trudeau in 1968. 
"Successive governments have created an environment which has discouraged innovative pharmaceutical investment in research, development, and manufacturing in Canada. This puts the Canadian CEO's of global companies in a weak position to attract investment to Canada," he says.
Pandemic Early Warning and Stockpile Shortcomings
Ottawa's failure to learn from the SARS epidemic and the H1N1 pandemic and use that information to be prepared for future pandemics like COVID-19 is alarming, Lucas says. 
Particularly troubling is the government's decision to defund Canada's pandemic early warning system, the Global Public Health Intelligence Network (GPHIN), in May 2019—months before the global COVID-19 outbreak.
"By killing it they were flying blind and could not react soon enough to stop the arrival of the virus. We could have and should have closed the border sooner," he says.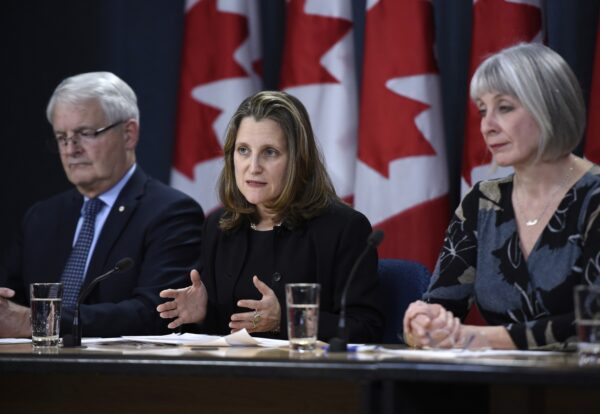 Canadian health officials had received warnings about the virus outbreak in Wuhan by January 2020, but did not impose travel restrictions on China until mid-March, long after many other countries decided to do so. 
A lack of protective equipment and antivirals also caught Canada off guard unnecessarily, Lucas said, as Canadian authorities failed to restock after discarding outdated equipment in 2019. "We then had to scramble to find sufficient new sources and quantities but quickly recognized we had outsourced most of that production to other countries, particularly China," he says.
The Path Forward
Lucas says there are several key actions the federal government can take to be better prepared currently as well as for the next pandemic. 
The first is to build a secure domestic source of supply and appropriate stockpiles of vaccines, pharmaceuticals, and PPE to be ready for emergencies. 
Establishing a "constructive working relationship" with the pharmaceutical industry and building a policy platform that will make Canada globally competitive to attract innovation and investment would help this effort immensely, Lucas says. This could include improving patent protection and cancelling the new PMPRB (Patented Medicines Pricing Review Board) regulations set to start Jan. 1, 2021, which he says will discourage innovation. 
Lucas acknowledges that many of the emergency benefit programs the Liberal government has created to help Canadians through the pandemic have been "beneficial and truly needed," but warns spending is "the easy part" while the economic hangover will need to be managed for generations to come.
"Canadian taxpayers, our children and grandchildren will be paying for all this spending," he said.