Canada's Telecom Companies Want Clarity on Part of the New Wireless Code
July 3, 2013 10:02 pm Last Updated: July 3, 2013 10:25 pm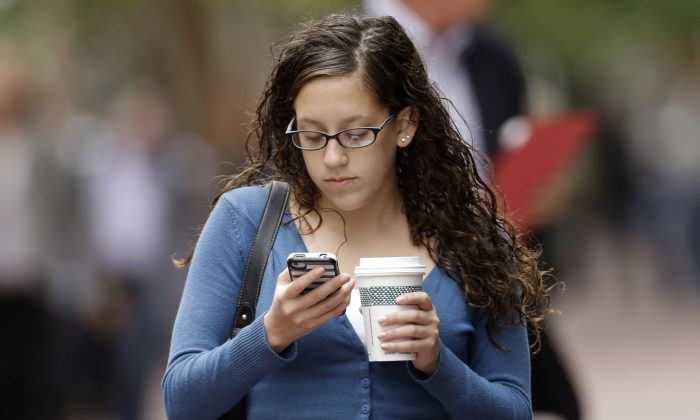 MONTREAL—Canada's major telecom companies are challenging part of the CRTC's new wireless code of conduct at the Federal Court of Appeal that they say would affect millions of three-year cellphone contracts retroactively. 
Rogers (TSX:RCI.B), Bell (TSX:BCE), Telus (TSX:T), SaskTel, Manitoba Telecom Services (TSX:MBT), and others say the code would retroactively apply to three-year contracts signed before it comes into effect on Dec. 2, including busy back-to-school and pre-holiday sales. They say the result will be confusion for carriers and consumers. 
"Wireless service providers that continue to offer three-year fixed-term contracts with a heavily subsidized device do not know whether these customers will be entitled to cancel those contracts after two years starting June 3, 2015, without repaying the unpaid portion of their device subsidy," the telecom companies said in a legal brief. 
The sticking point for the companies is the remaining unpaid subsidy on a device, usually an expensive smartphone, that can cost as much as $700.
"The application of the wireless code to those contracts that terminate after 3 June 2015 is uncertain," the companies said in a motion filed with the Federal Court of Appeal. 
The Canadian Radio-television and Telecommunications Commission has said the "wireless code should apply to all contracts, no matter when they were entered into, by no later than 3 June 2015," the motion said. 
The CRTC said it had no comment on Wednesday since the matter is now before the courts. 
Under the new rules unveiled last month by the CRTC, cellphone customers will be able to walk away from their contracts after two years without any early-cancellation penalties. 
The CRTC has ruled that customers will only have to pay the remaining value of the device subsidy if they opt out of their contracts after two years. 
That means if a customer bought a $600 phone for $99 on a three-year plan, they only have to pay the remaining balance on the device itself to get out of the contract early. 
According to the CRTC, the new wireless code will contribute to a more dynamic marketplace, and significantly limiting the early-cancellation fees will "enable consumers to take advantage of competitive offers at least every two years."
'Troublesome precedent'
But the telecom companies note that the CRTC through its staff members has taken "inconsistent positions" on whether the code applies on a mandatory basis to contracts signed before Dec. 2. 
Telus spokesman Shawn Hall said changing contracts that have already been signed by consumers is a "troublesome precedent" and the company has been unable to get a firm answer from the CRTC on whether its decision is retroactive. 
"So we are seeking clarity from the courts," Hall said. "We support the code and are actively working to implement the code, but we're concerned about this one aspect of it."
Advocacy group OpenMedia.ca said the code should be applied retroactively and Canadians will be upset otherwise. 
"What big telecom are trying to do is they're just trapping Canadians into these completely unfair, extortionist contracts for even longer," spokesman David Christopher said. 
"What the CRTC had said is from June 2015 onward, all cellphone users in Canada could escape their contract after that two-year period. That's why so many people are going to be very disappointed and very, I think, outraged at big telecom for taking this move," Christopher said.
The telecom companies have filed the motion with the Federal Court of Appeal, seeking leave to appeal that part of the code. 
With files from The Canadian Press
Basic features of the Wireless Code
No cancellation fees after two years: You can cancel your contract after two years with no cancellation fees, even if you have agreed to a longer term.
Limit on data and roaming charges: Extra data charges and international data roaming charges are capped to prevent bill shock.
Unlocked cellphones: You can have your cellphone unlocked after 90 days or immediately if you paid for the device in full.
Trial period: You can return your cellphone within 15 days, without penalty, if you are unhappy with your device.
Clear language: Your contract and related documents must be provided to you in plain language.
Source: CRTC