Conservative Leader Erin O'Toole says Canada's next ambassador to China must be a "professional diplomat" who is capable of safeguarding Canadian interests and standing up to the Chinese communist regime.
"I think we need a professional diplomat that can be in Beijing to assert our interests, to make sure that our voice is heard, and that our voice is heard as a country," O'Toole told The Epoch Times in an interview.
O'Toole stressed having the right candidate to represent Canada, saying the two latest ambassadors, John McCallum and Dominic Barton, were not effective in the position due to their friendly terms with Beijing.
McCallum accepted over $73,000 in trips to China sponsored by the regime or pro-Beijing business groups between 2008 and 2015 during his time as a Liberal MP, according to a 2018 Globe and Mail report.
McCallum later became the minister of immigration, and then Canada's ambassador to China—a post he was removed from in 2019 after providing arguments for the defence of Huawei CFO Meng Wangzhou, who was facing extradition to the United States for fraud and was under house arrest in Vancouver at the time.
Barton, who succeeded McCallum, was an executive with managing consulting firm McKinsey & Company which had extensive dealings with China. During his term as ambassador, Barton drew criticism for championing closer Canada-China ties despite Beijing's arbitrary detention of Canadians Michael Kovrig and Michael Spavor in retaliation for Canada's arrest of Meng.
Following the release of the two men in September, Barton called for a rekindling of the Canada-China relationship in an exclusive interview with the Chinese Communist Party's (CCP) propaganda mouthpiece Global Times, saying that the "major emotional issue is now off the table."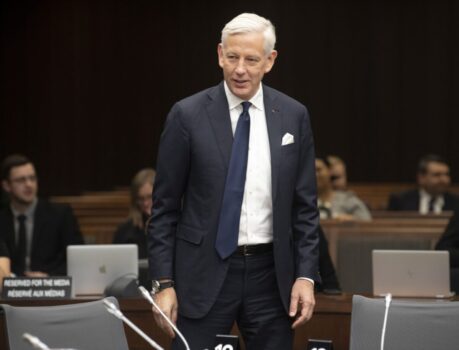 "We've seen now [Prime Minister] Justin Trudeau pick two friends in a row, Mr. Barton and Mr. McCallum, both of whom were not successful as our ambassador," said O'Toole, adding that Beijing's actions in recent years have made the relationship between Canada and China more complicated.
New Strategy to Meet New Threats
O'Toole said the federal government has been "completely naive and completely behind" when it comes to creating a modern China strategy that serves Canadian interests.
"We've always been very clear: there are incredible opportunities to trade and to build commercial ties with China, and those are important for our exports, but we shouldn't be doing that at the complete expense of our interests and values as a country," he said.
Specifically, in Parliament his party has raised the issues of the Uyghur genocide happening in Xinjiang, Huawei's threat to Canada's 5G network, and protecting democracy in Hong Kong, he said.
In an interview on Global News' The West Block Program on Jan. 9, Foreign Affairs Minister Melanie Joly said Canada is developing a new China strategy and she urged other countries to reassess their relationships with Beijing's "growing influence."
"We need to be able to have a clear strategy in the region when it comes to trade, when it comes to also our relationship economically speaking, but also on human rights and democratic values and issues," she said.
O'Toole said he has yet to see Trudeau or any of his ministers express that balance in an appropriate way.
O'Toole added that Ottawa should be clear that Beijing-linked Huawei can't be part of Canada's 5G infrastructure.
"Because that 5G infrastructure is so critical to our national security and our economic well-being, we need absolute certainty with respect to the security of that system," he said.
He added that Huawei can't be considered to be a regular company due to its ties to the communist regime.
Canada remains the only country in the Five Eyes—an intelligence alliance between Canada, the United Kingdom, the United States, Australia, and New Zealand—that hasn't banned or planned to phase out Huawei's products from its 5G network.
It's been over three months since Trudeau promised a decision on the ban will be made "in the coming weeks."
Winnipeg Lab Controversy
O'Toole said the conduct of the Trudeau government is "very concerning" regarding the refusal to release documents in the case of two Chinese scientists fired from the National Microbiology Laboratory in Winnipeg, Canada's highest security lab, and the related transfer of deadly viruses to China's Wuhan Institute of Virology in 2019.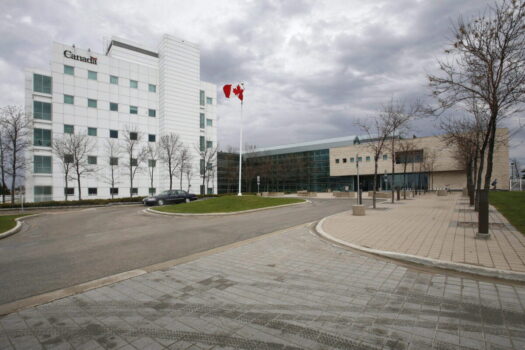 "A lot of people have questions about what happened in the Winnipeg lab, and how particularly scientists with very significant ties to the Chinese military gained access and could send samples from that laboratory," he said.
He added that the Liberal government's decision to take Speaker of the House Anthony Rota to court during the last Parliament for ordering them to present the unredacted documents related to the case only breeds more public distrust.
"The more the Trudeau government covers this up, the more that there is misinformation out there," he said.
The Conservative leader also noted concerns over the latest foreign takeover of Canadian lithium mining company Neo Lithium by Chinese state-owned enterprise Zijin Mining Group Co. Ltd which was permitted without a national security review by the federal government.
"These types of transactions, for a state-owned enterprise from China or a state-owned enterprise from other countries, they should not be approved because it's not in our national interest as a country to let those resources go into the hands of others," he said.
Election Interference
O'Toole also expressed concern about the issue of foreign interference in Canadian elections, saying that some Conservative MPs such as Kenny Chiu lost their seat in the last election in part because of some interference.
A 2020 report published by the National Security and Intelligence Committee of Parliamentarians identified China and Russia as "primary culprits" undertaking espionage and foreign interference activities in Canada.
"Though the effects of espionage and foreign interference are not as readily apparent as those of terrorism, they are the most significant long-term threats to Canada's sovereignty and prosperity," the report says.
O'Toole pointed out though his party has not shied away from criticizing the CCP, that criticism is not directed to the people of China—a point that the misinformation campaigns spread by pro-Beijing groups deliberately blurred during the federal election.
"We have to make sure that when we criticize the communist regime in Beijing, that Canadians don't see that as criticism of Chinese Canadians," he said. "We've got a lot of work to do to make sure that we prepare the next time better so that we don't have any interference."
Canada-China Committee Revival
While O'Toole said his party will continue to stand up for Canadians, they have been criticized by pundits and groups representing the Chinese and Hong Kong diaspora in Canada for not reviving the Commons Special Committee on Canada-China Relations (CACN) in the new Parliament.
CACN examined a range of topics and issues related to China, including Beijing's influence operations in Canada, human rights violations, among other topics.
O'Toole, who called for the creation of CACN while he was the shadow minister of foreign affairs, said the committee "will likely return" after "the work on Afghanistan is completed."
The new special committee for Afghanistan was created to examine what happened in Kabul and how to get Canadians, translators, or contractors that are still at risk from the Taliban, out of the region.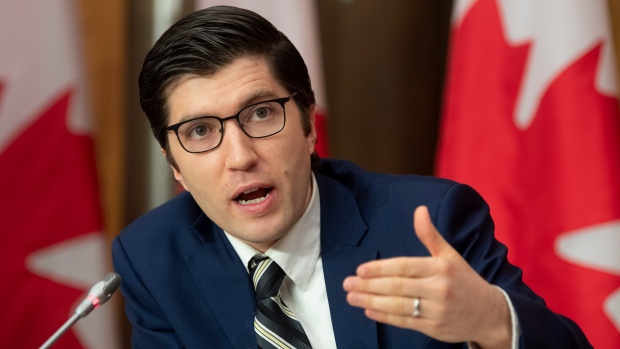 But the return of CACN may now come sooner according to Tory MP Garnett Genuis.
Genuis, a former member of the special committee in the last Parliament, said on Twitter on Jan. 17 that "after much reflection" he decided to speak with The Globe and Mail last week to advocate for the return of the committee.
"Since that interview, I've been told that Conservatives will now work to bring the committee back. This is good news," Genuis said.
The Epoch Times reached out to the Prime Minister's Office for comment but did not hear back by the time of publication.
Noé Chartier, Andrew Chen, Vivian Yu, Omid Ghoreishi and Rahul Vaidyanath contributed to this report.