It was a cold December night when Darlene Tanner looked out her car window and spotted the unworldly sight of "light pillars" in the sky.
The Canadian hobby photographer regularly braves darkness and freezing temperatures in search of nature's finest light shows; she has been chasing such celestial phenomena for over a decade.
Hailing from Alix, Alberta, Tanner started out taking storm photos on her phone, before seeking to capture the northern lights and eventually investing in a DSLR, upgrading cameras as her passion grew.
Tanner has been lucky enough to witness light pillars near her home several times. The rare optical phenomenon occurs when airborne ice crystals and extreme cold converge, causing artificial light—usually street lights—to cast a sort of "reflection upon the sky," reaching upward toward the heavens.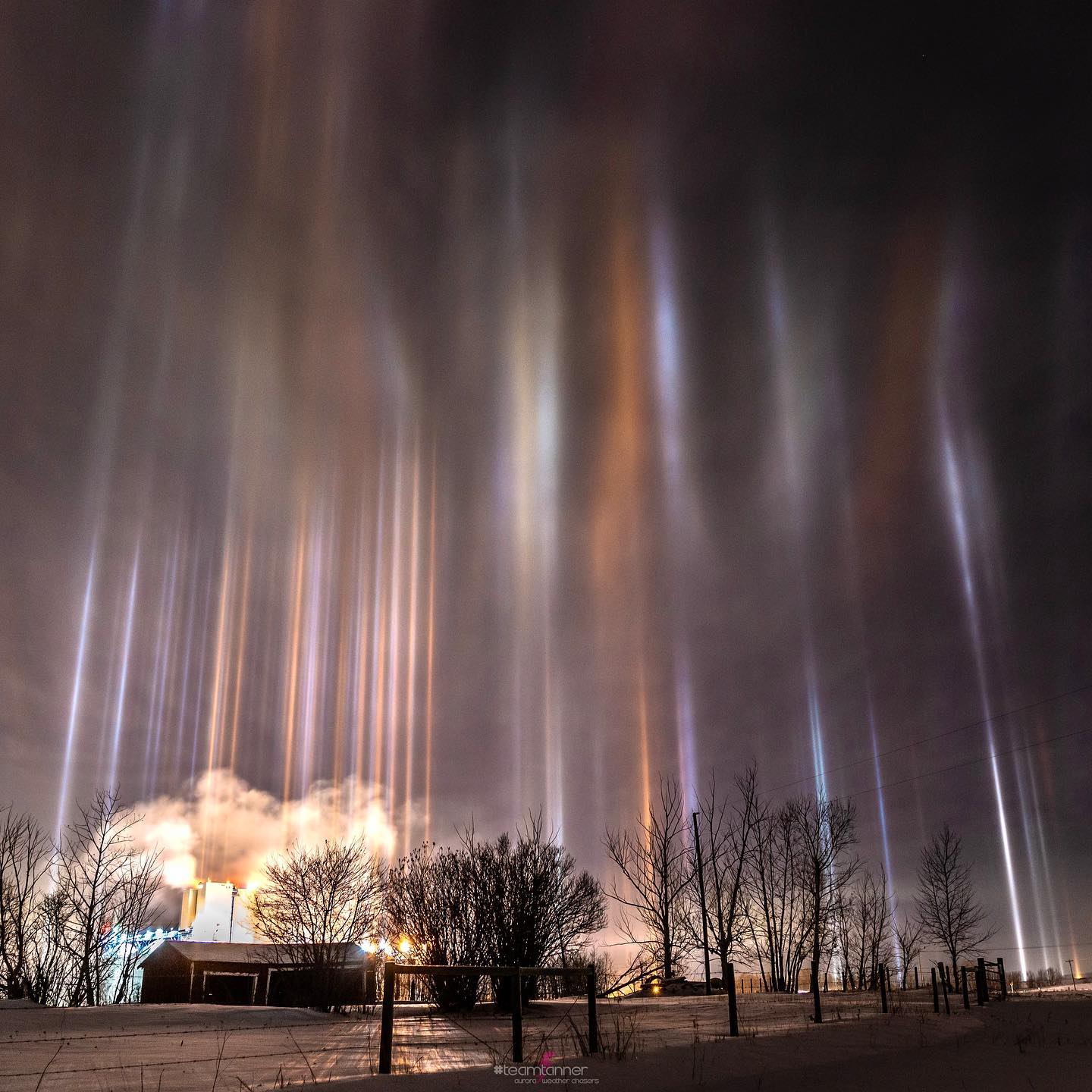 On Dec. 24, 2022, at around 10 p.m., Tanner snapped some of her most impressive light pillar photos to date.
"It was really cold at night, probably minus 20," she told The Epoch Times. "[The ice crystals are] kind of like snowflakes, but they're not snow. So I looked out my window and saw them … and I just ran out the door. I took a bunch of shots and drove around as much as I could before they disappeared."
They're very tricky, she said, sometimes appearing, only to vanish minutes later. She's always checking the temperature and knows that on a very cold night, there's half a chance they'll appear. "The warmest I think I've seen them in is probably minus 13 degrees Celsius," she said. "The coldest I've seen them in is over minus 40."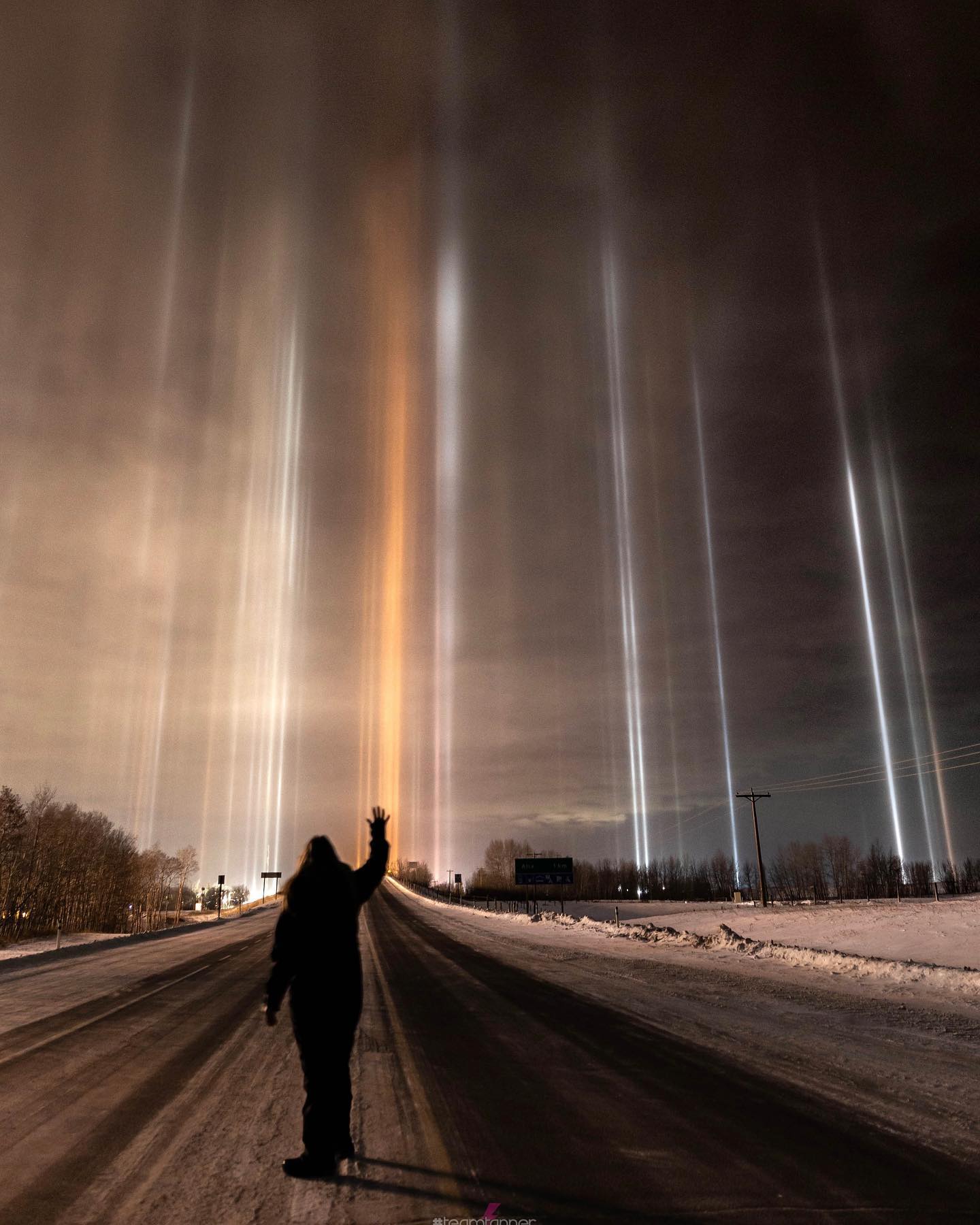 The "hexagon-shaped" ice crystals caused by sub-zero temperatures float near the ground, Tanner said, and are illuminated by artificial light between dusk and dawn. According to AccuWeather, the pillars' refractions usually take on the color of the light source.
Lately, Tanner shoots with a Canon EOS 60D and Sony A7 III camera, both being well-suited for low-light photography. She drives as far as 25 miles (40 kilometers) from her home searching for the lights, her favorite photo spots being near Red Deer, Blackfalds, and Lacombe.
"I'd go every night if I could, if it wasn't cloudy or if it wasn't snowing," said Tanner, who shares her work on Instagram.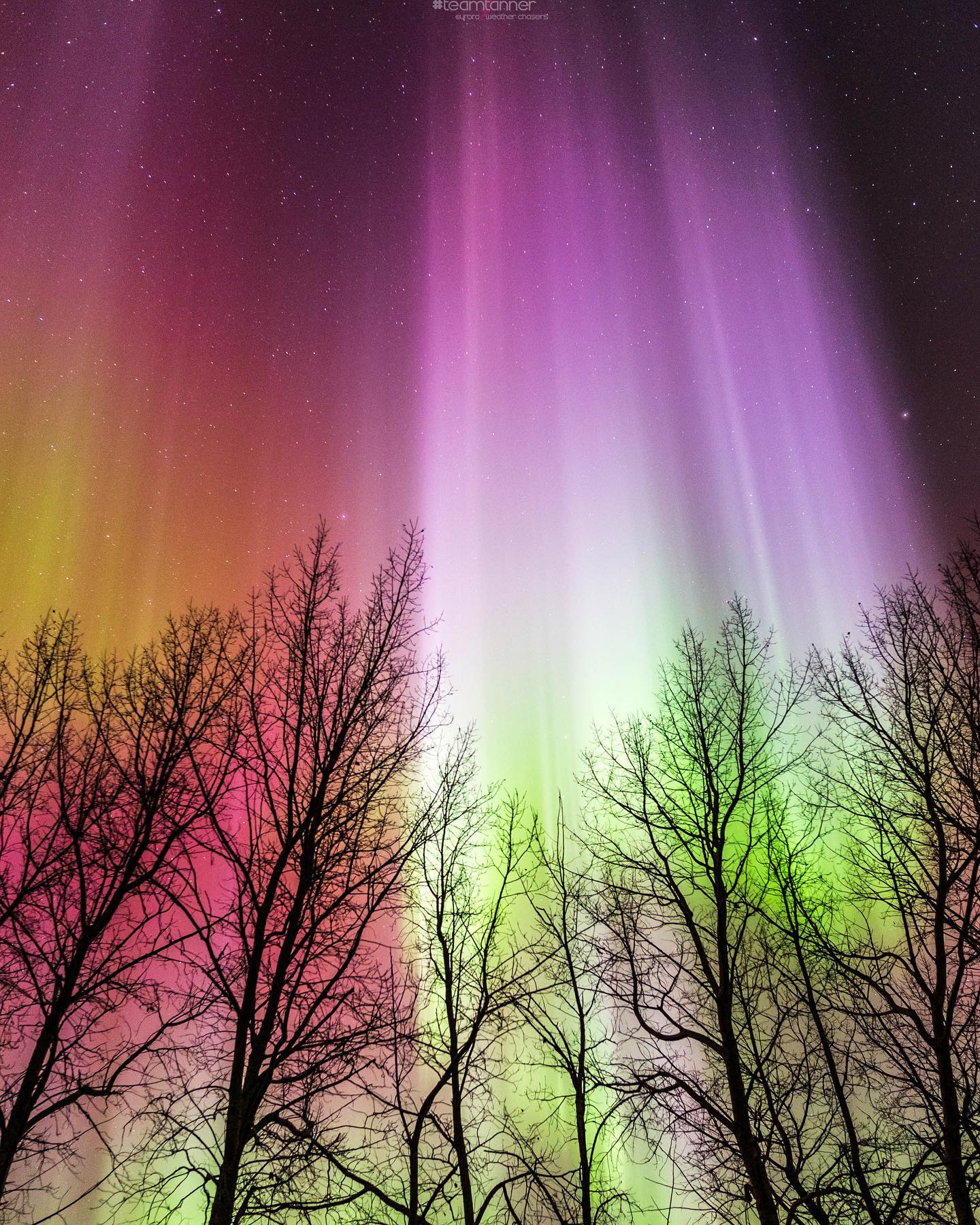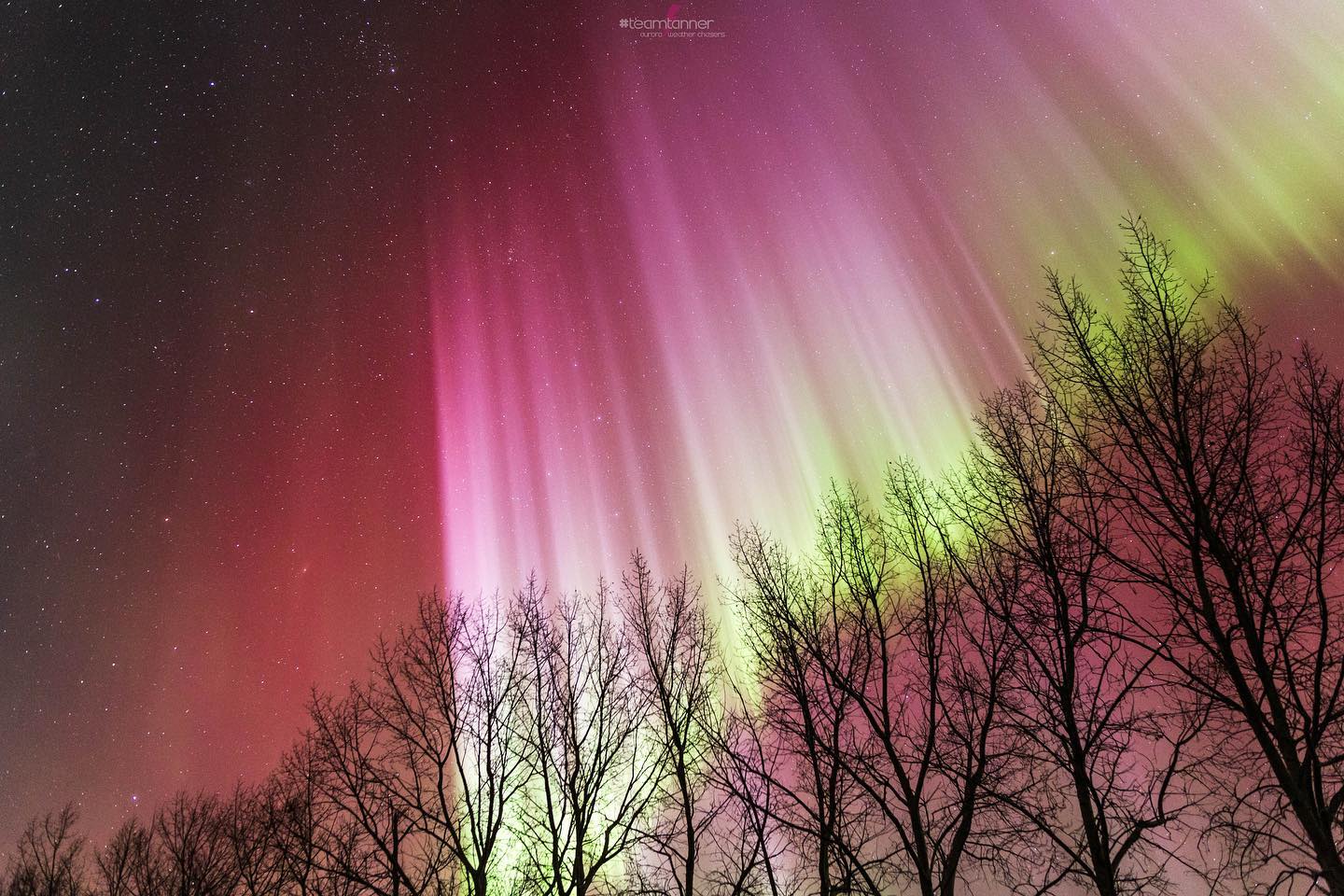 The photographer said her current favorite photo depicts northern lights in the wee hours of Nov. 4, 2022, between her hometown and workplace in Lacombe.
"Oh man, that was so crazy," she said. "I knew it was a GTM solar storm, so I had actually stayed up until 1 a.m. taking pictures, but I knew something big was coming. I thought, 'Well, I'll go to sleep for three hours and then I'll get up at 4 a.m. because I have to work anyway.' … I set my alarm, then I ran out the door and looked outside, and sure enough, the northern lights were above my head."
Quickly getting ready, she ran out and started driving to work, taking a series of shots along the way. "I called my team and said, 'I'm gonna be late!' I was late, it was well worth it," she said. "To see the yellow, and the pink, and the red, and the purple all together, that is pretty rare."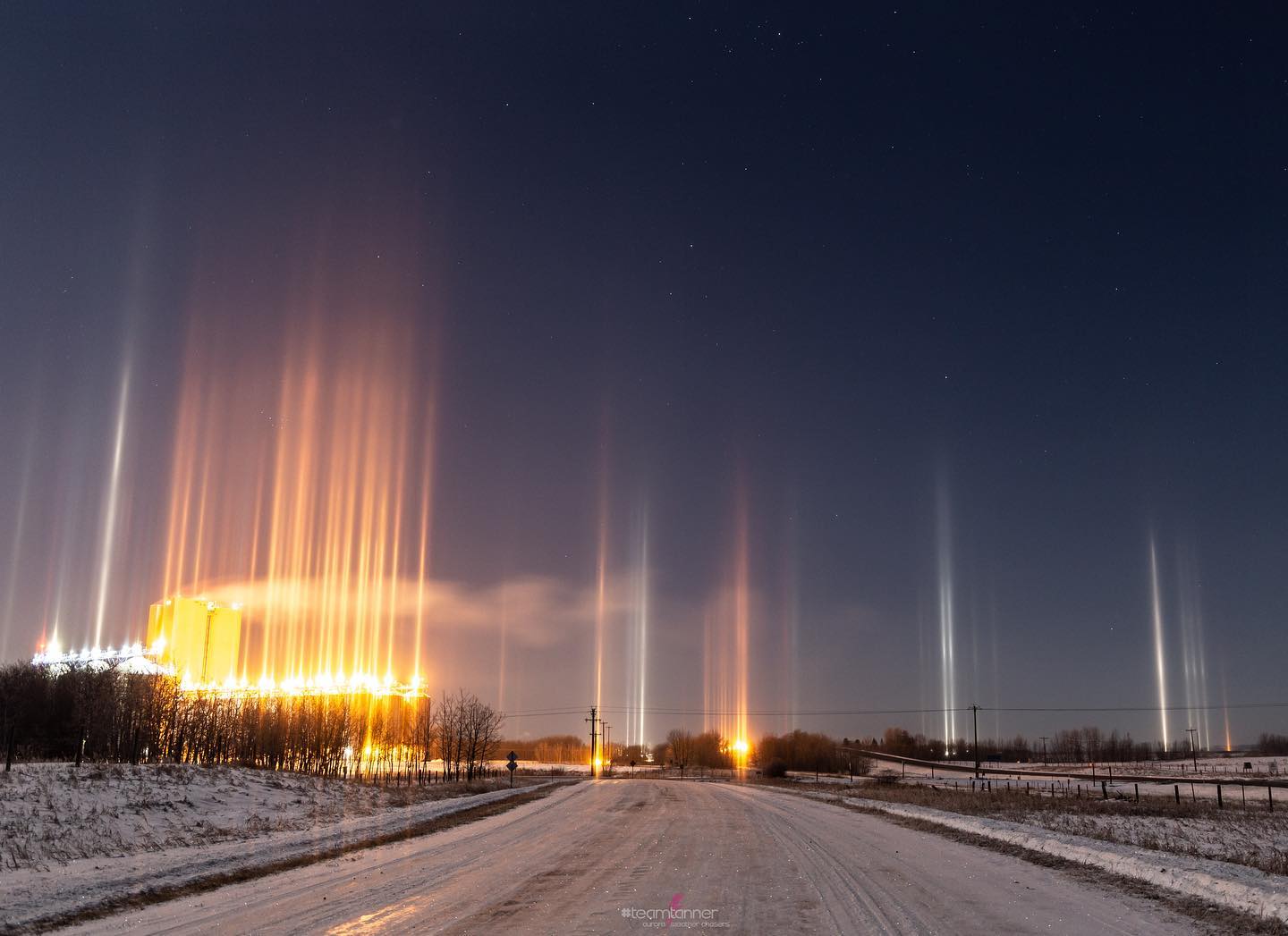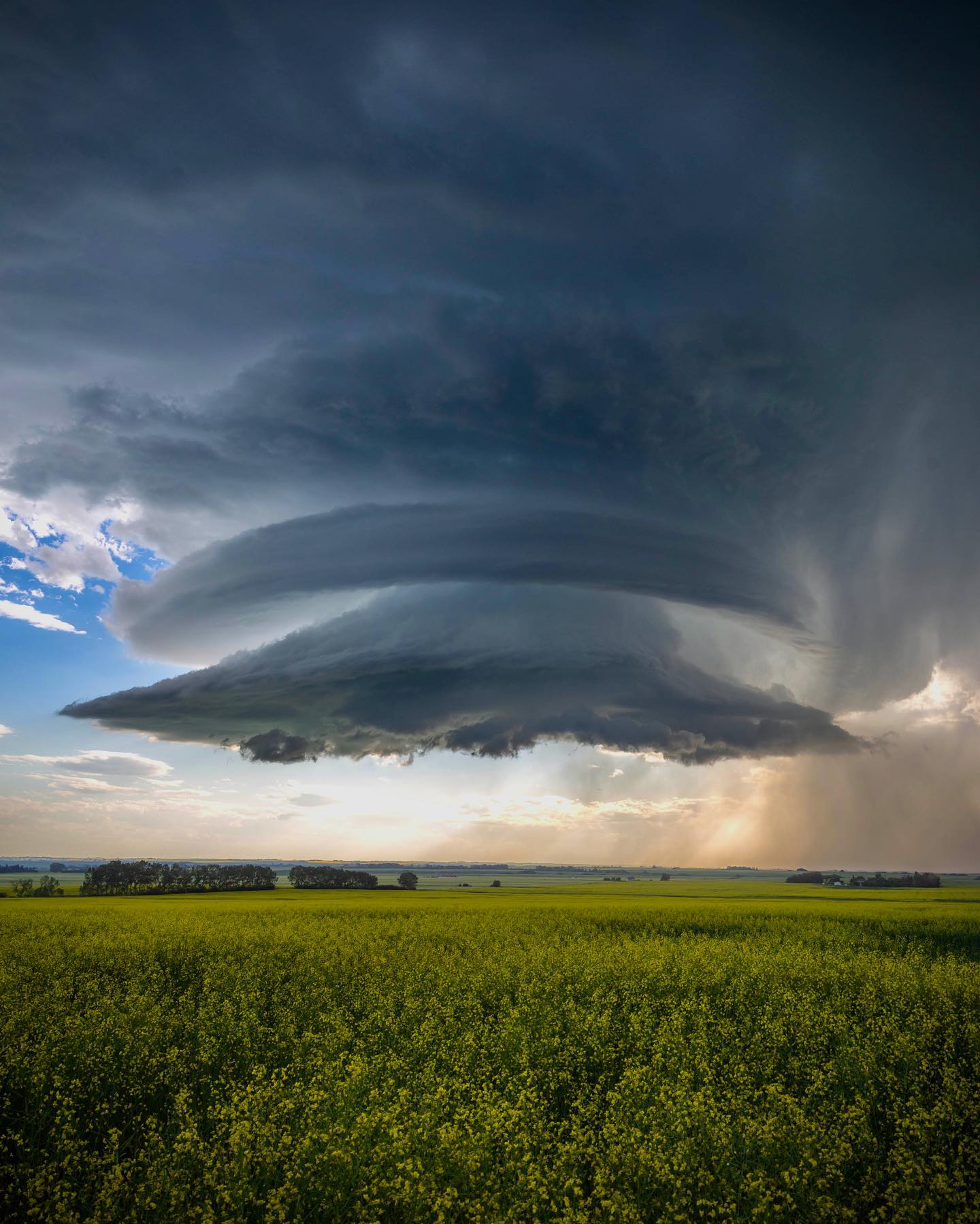 Tanner credits "a lot of practice, a lot of patience, and a lot of YouTube videos" for her photographic prowess. That practice began with storm photography, storm season lasting 10 weeks starting in June. She saw that the aurora borealis appears from August through May, presenting an opportunity to keep shooting. Come June again, twilight lasts throughout the night and the auroras die down—but hey, the storms return.
Tanner has traveled to Yellowknife and Iceland chasing the lights. "It's beautiful over there because you're closer to the Arctic Circle," she said.
She warns that caution is warranted when chasing storms. "You have to be careful, know what you're doing, know which way everything's traveling," she said. "You always have to have an escape route plan, you have to be able to get out of there, quick."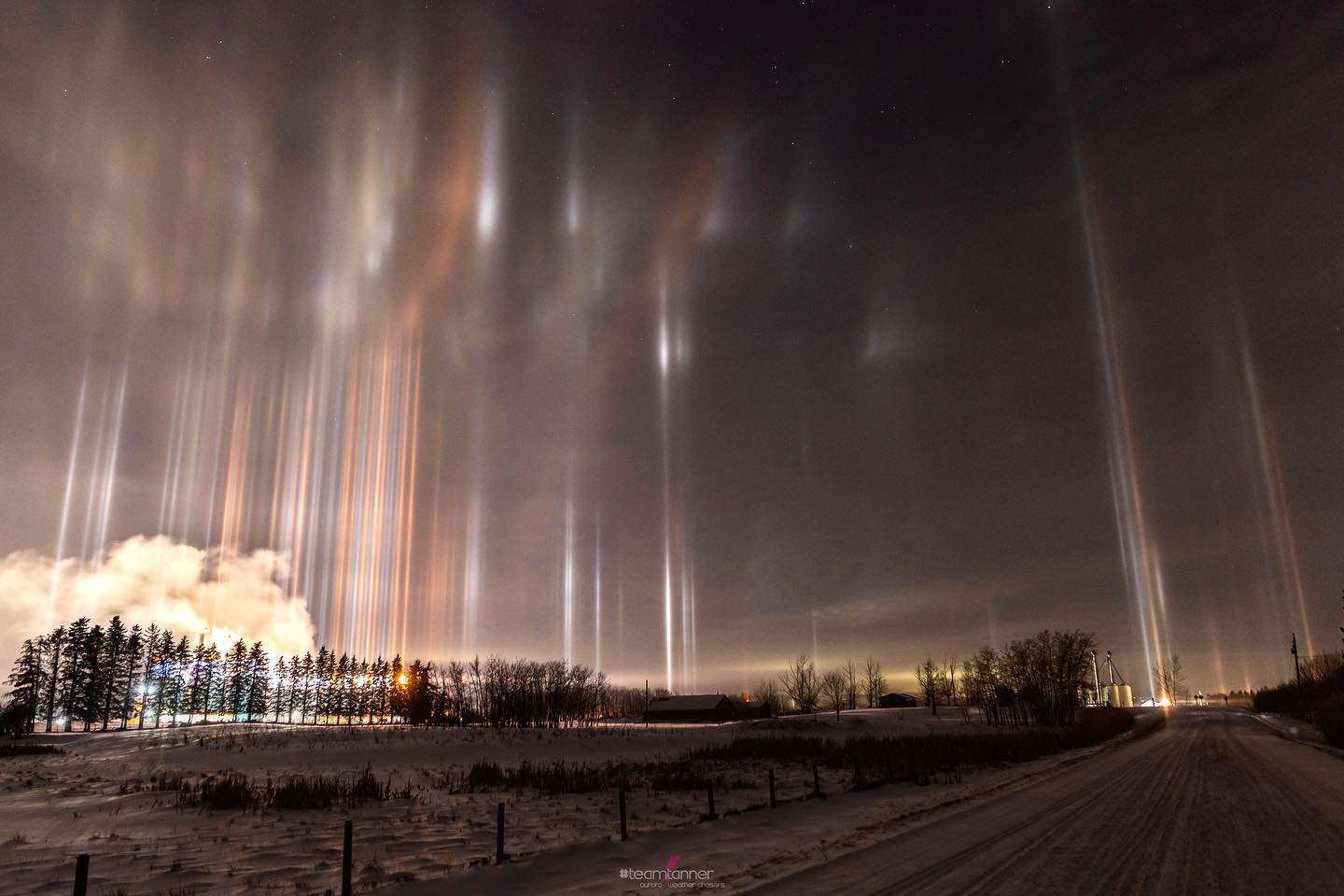 (Courtesy of Dar Tanner)
The exhilarating chase to capture nature's spectacles is a reward in itself, Tanner says, while sharing these sights is also something she enjoys. "A lot of people live where I do and they say they've never seen them in their life, ever," she said. "I just want people to see what I see."
More Photography by Darlene Tanner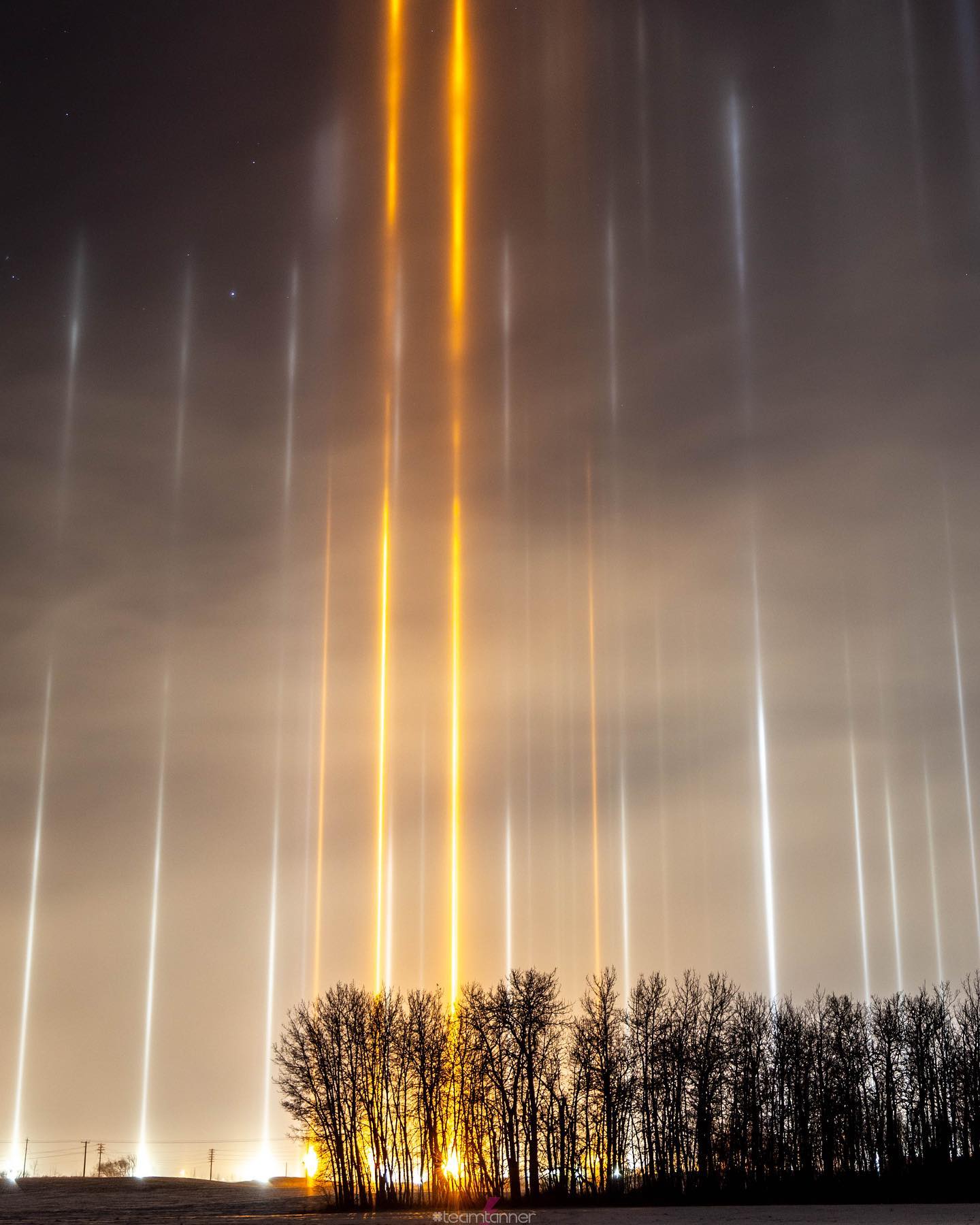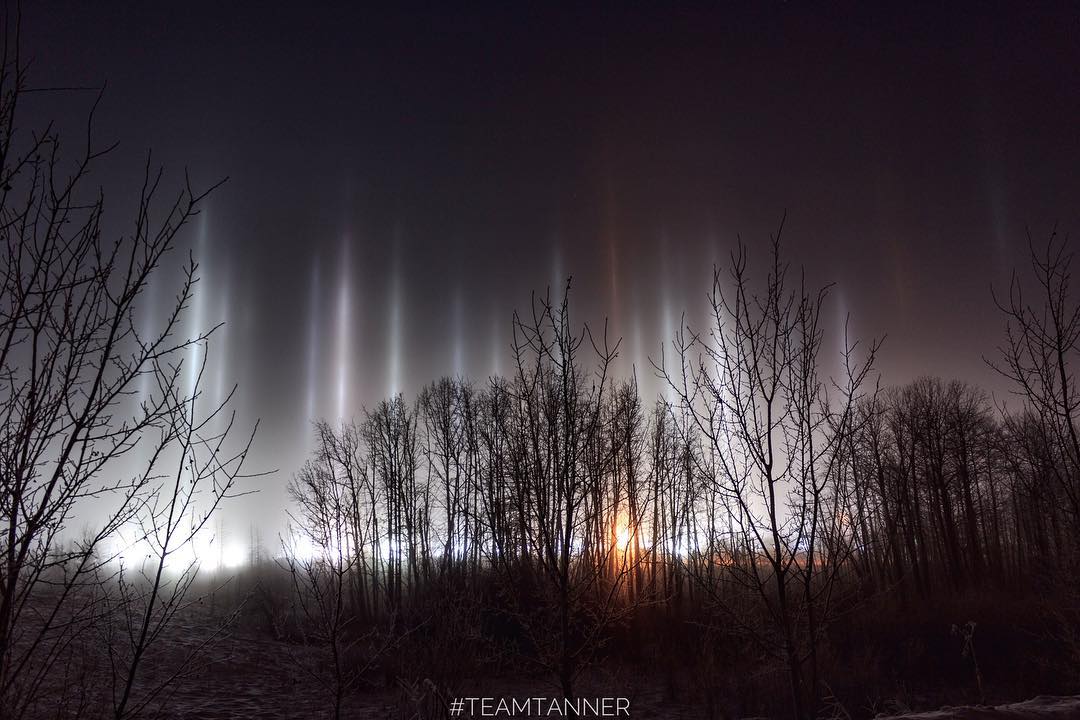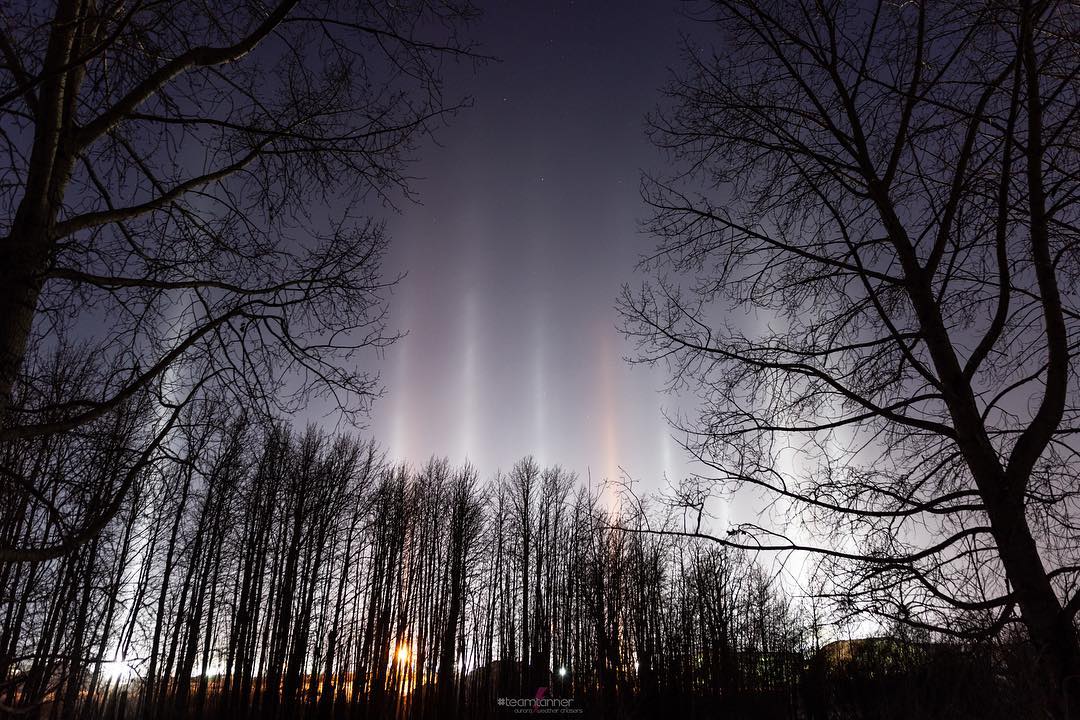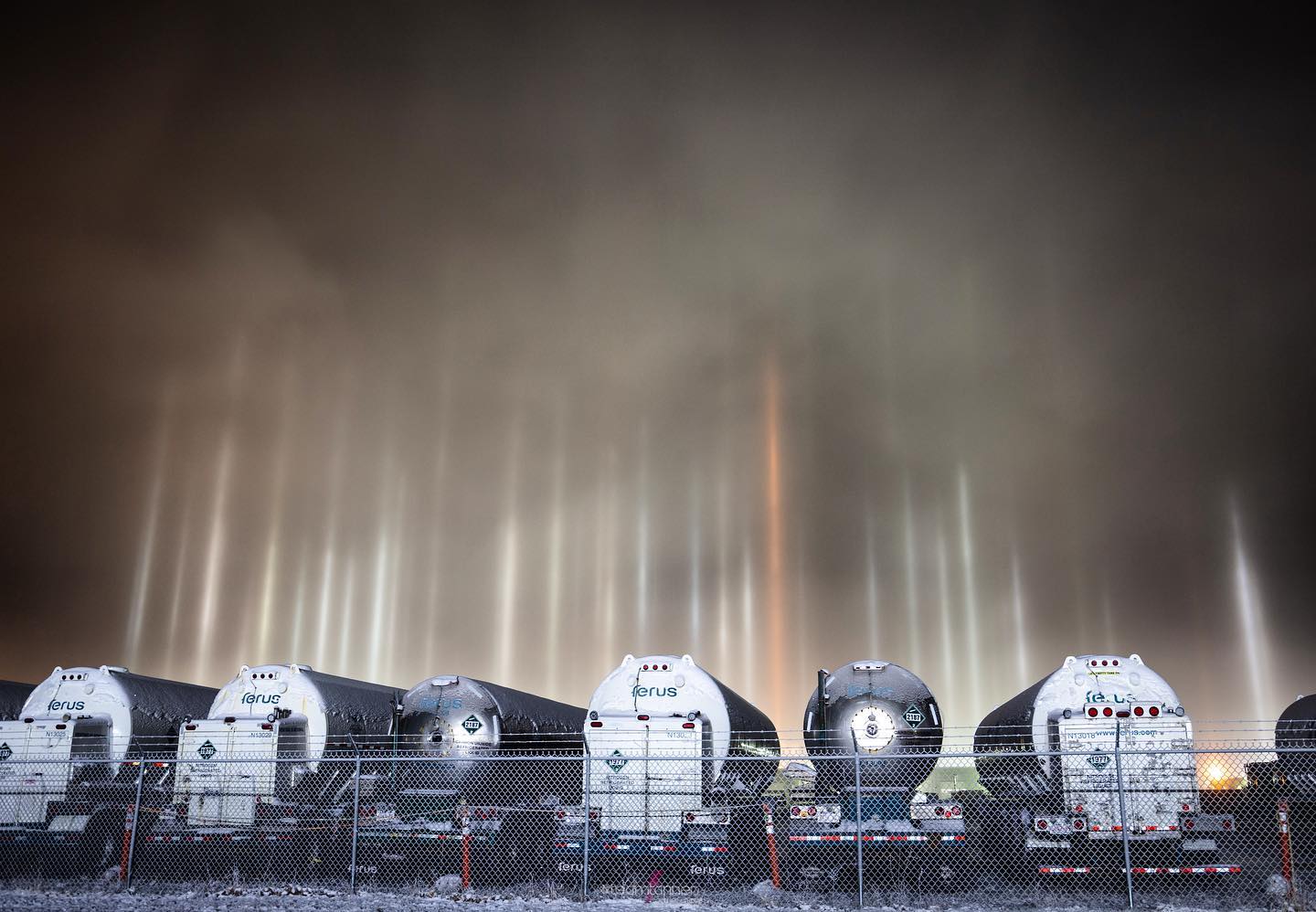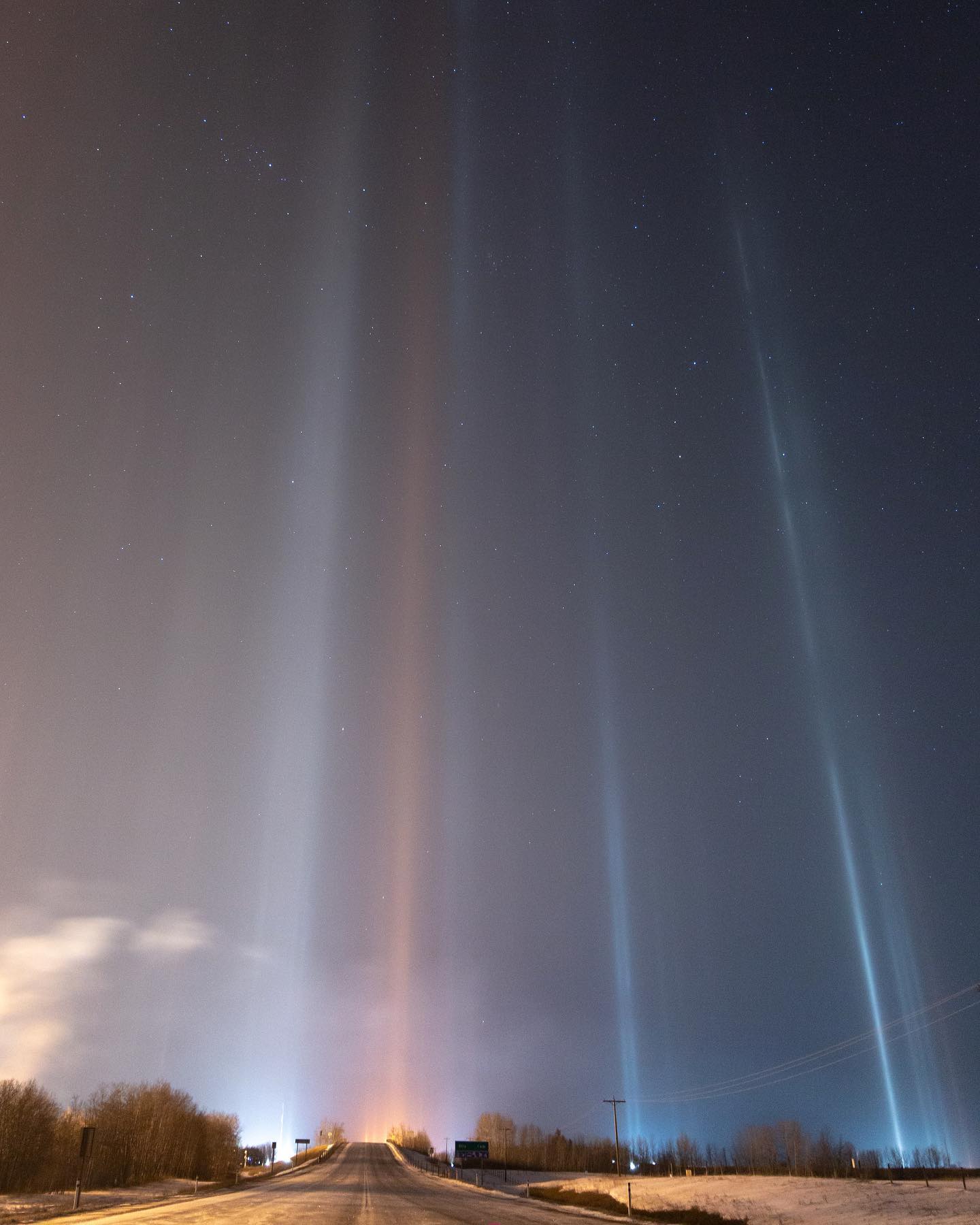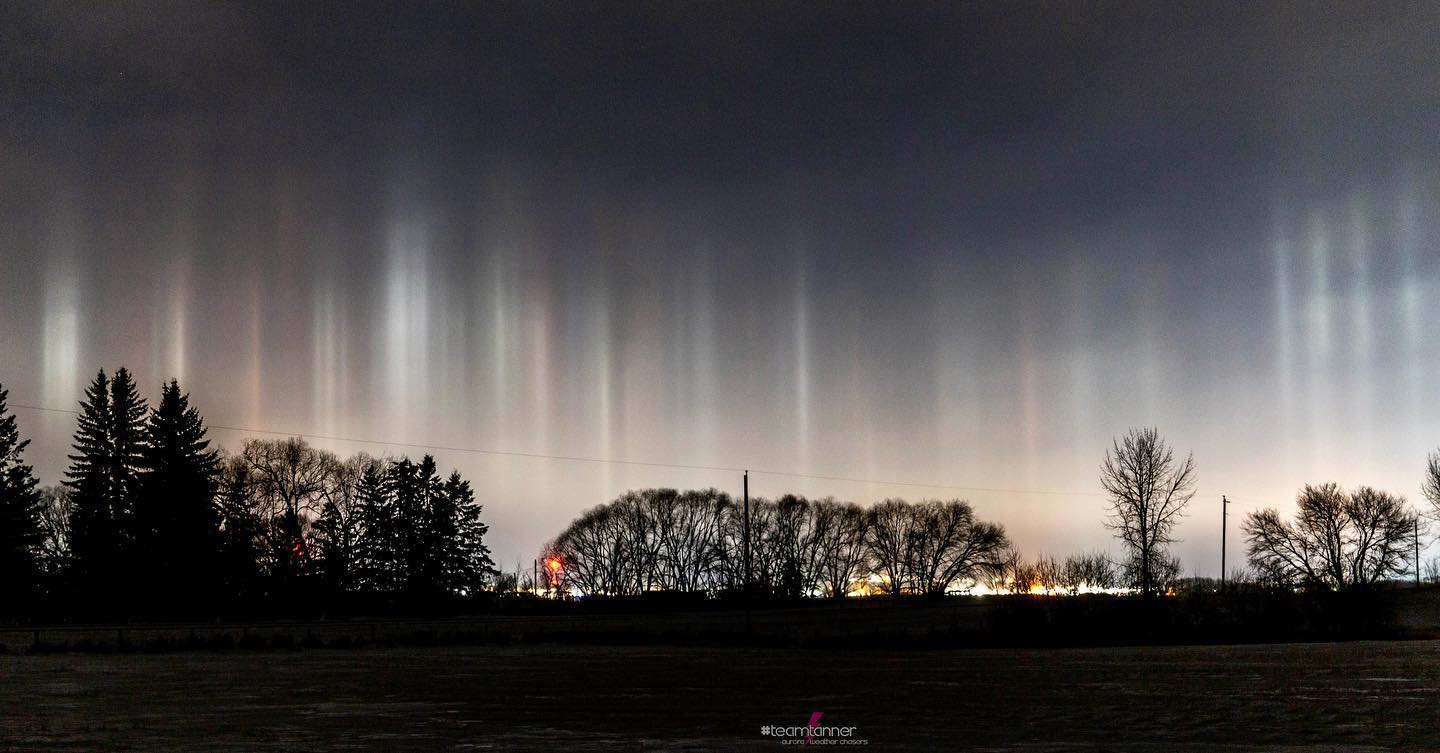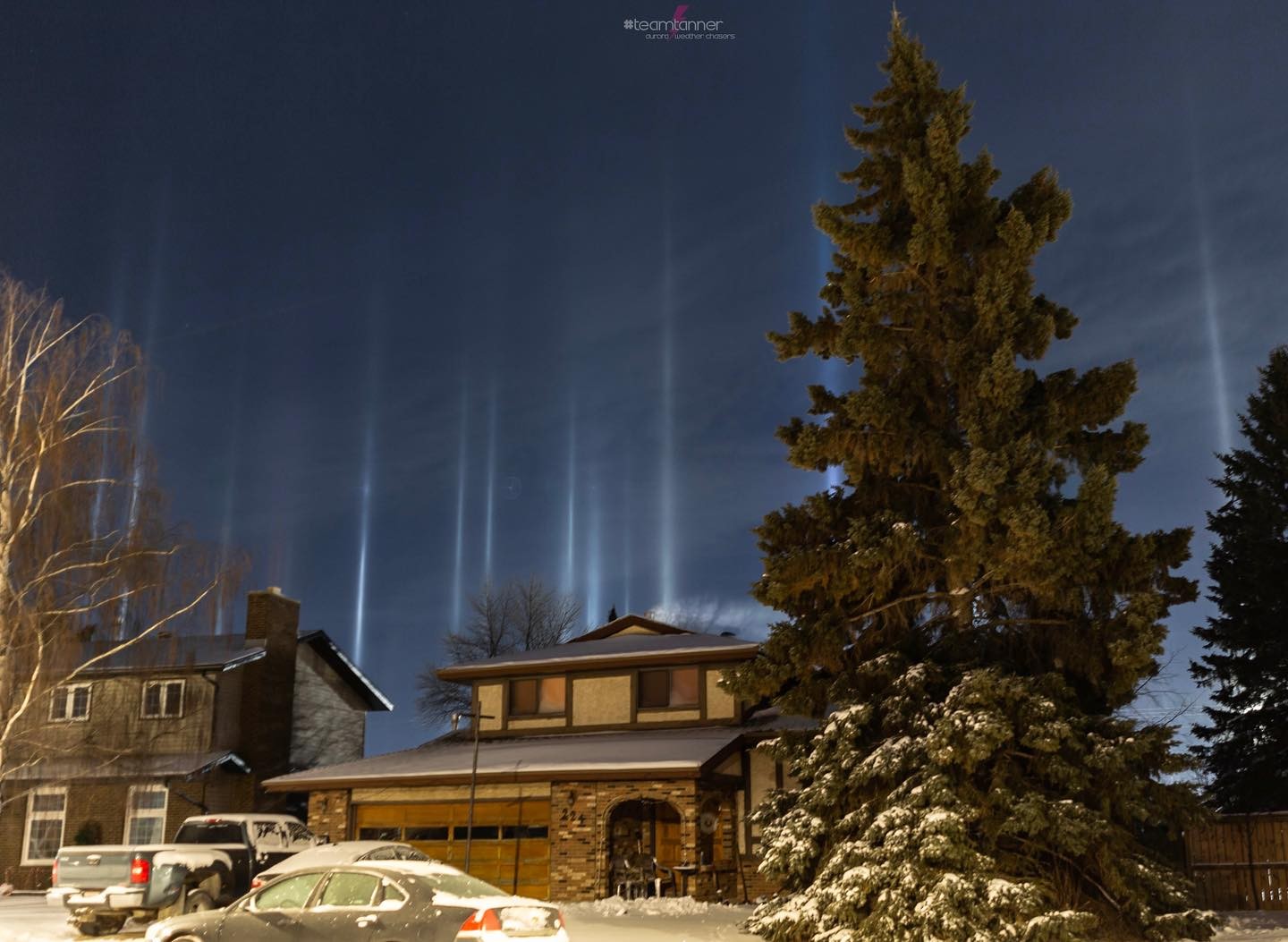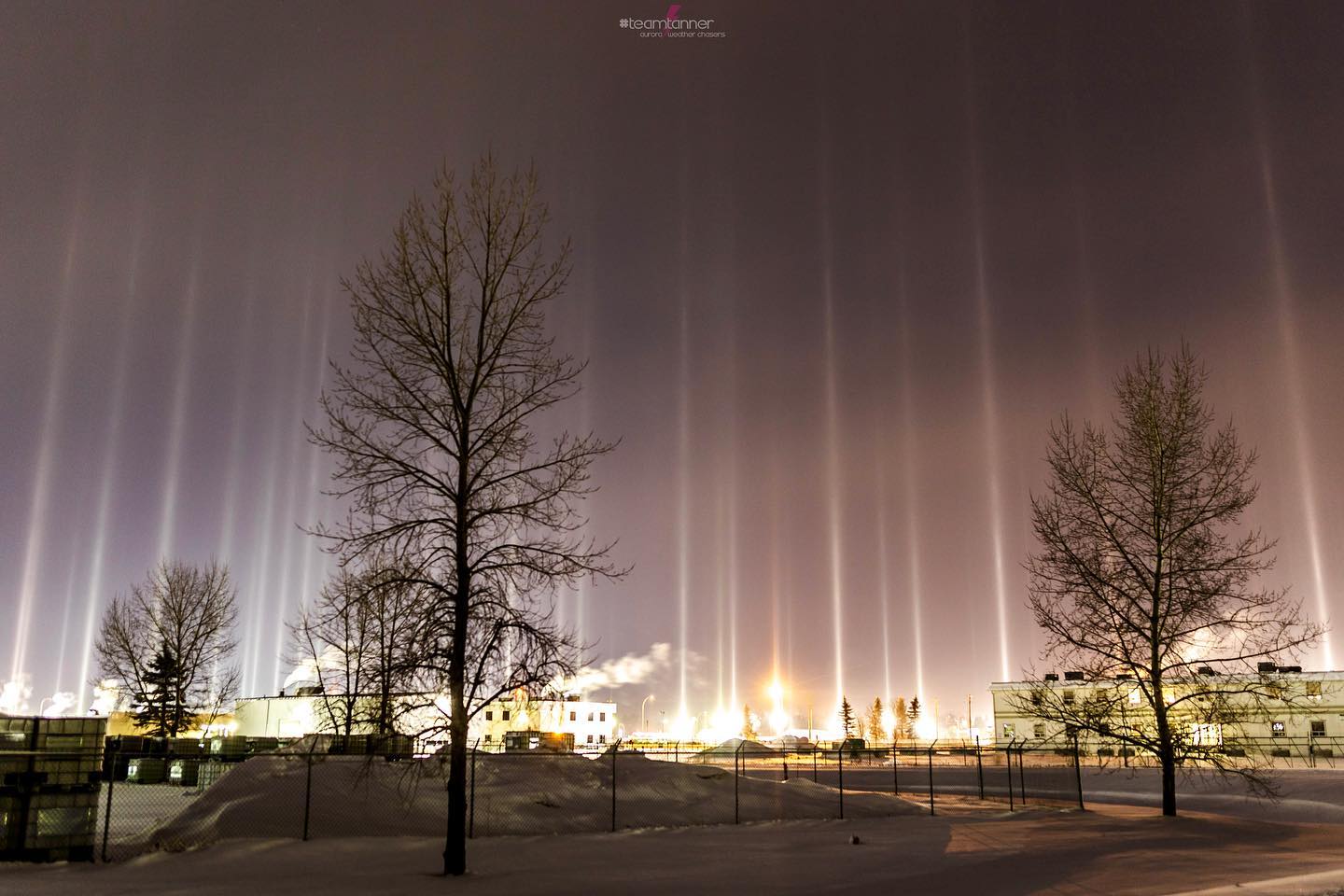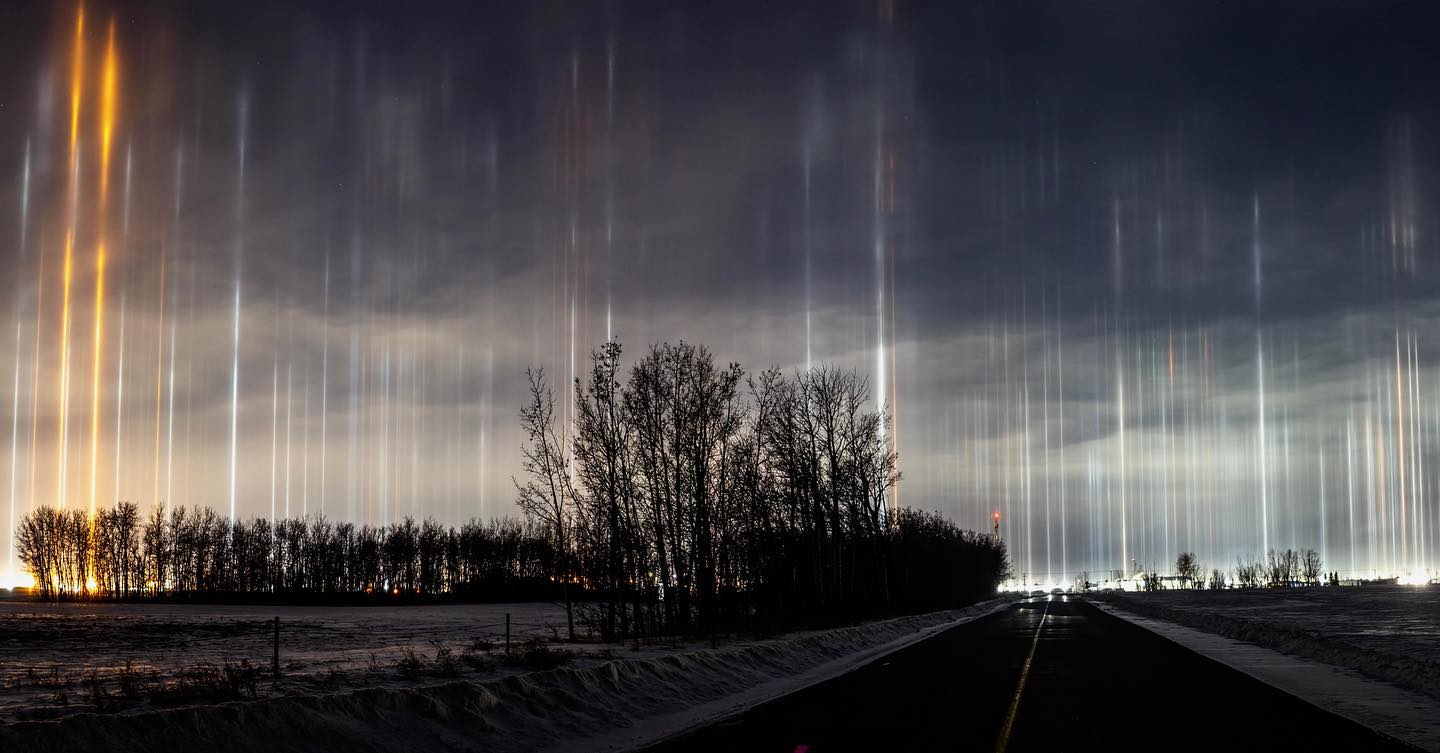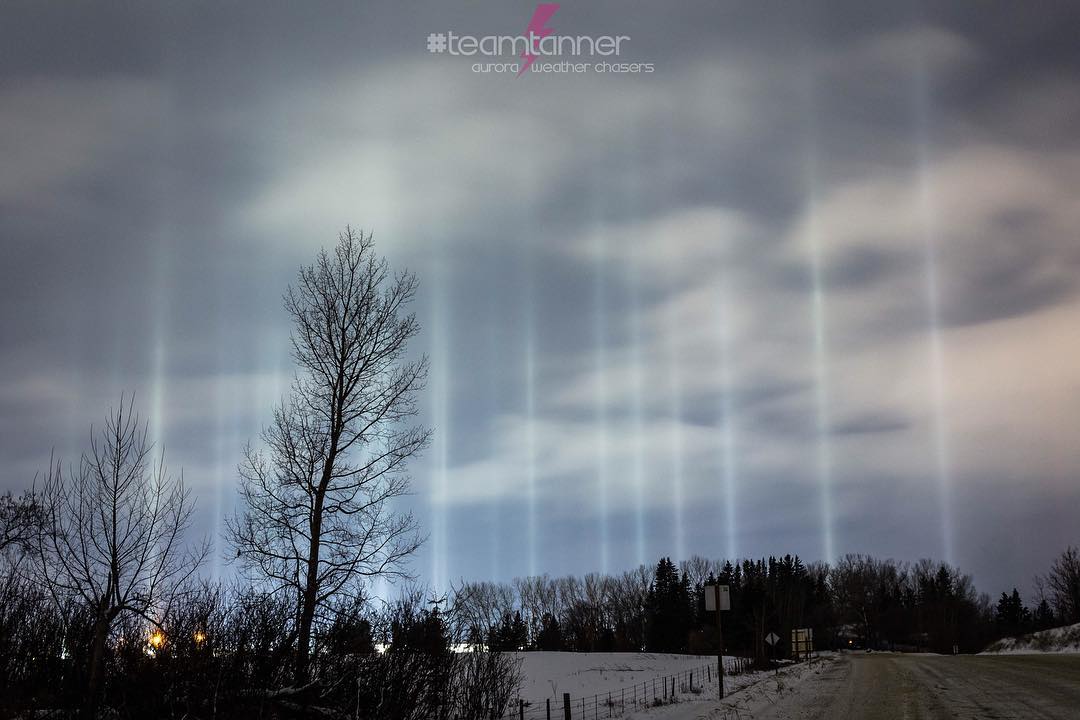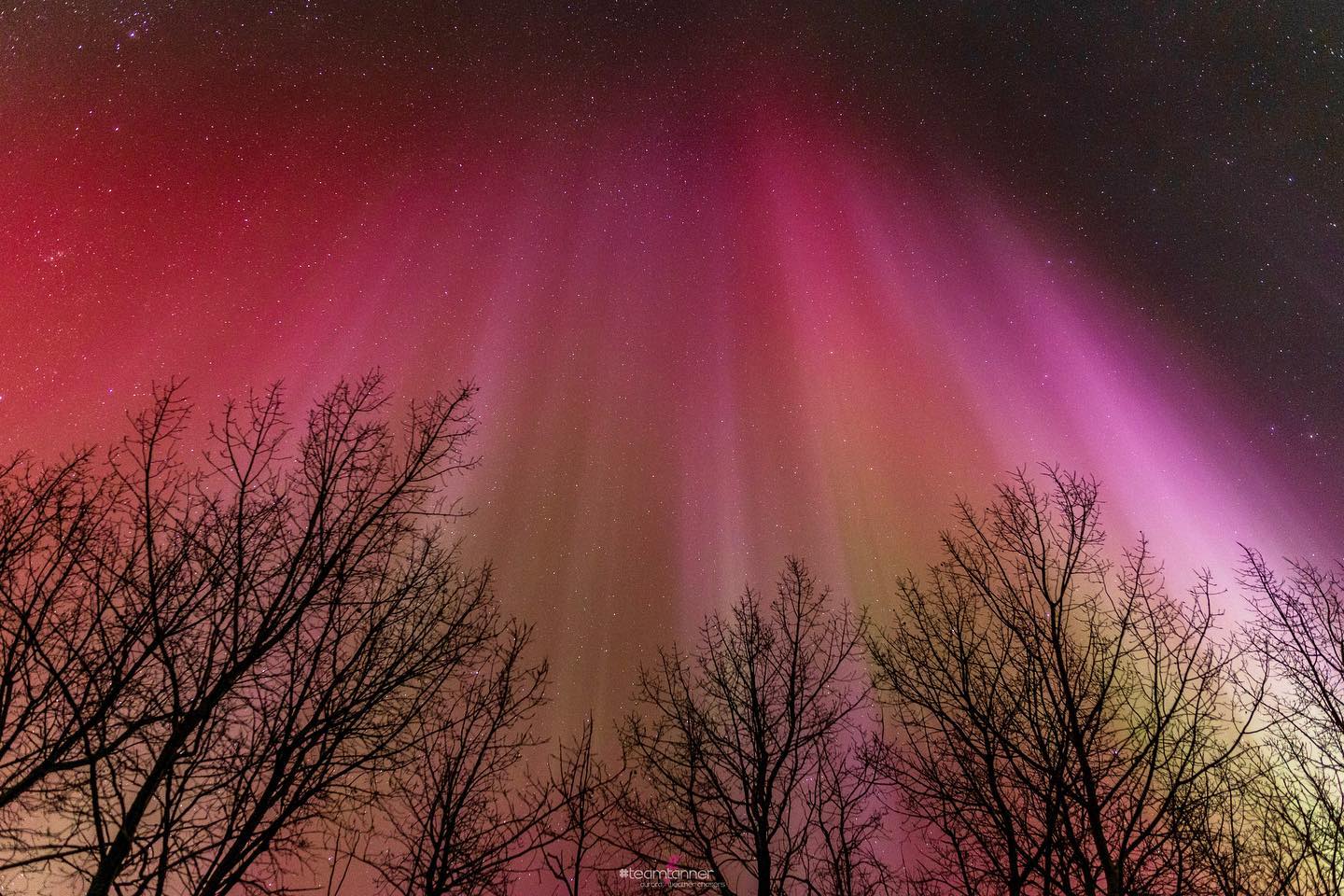 Share your stories with us at emg.inspired@epochtimes.com, and continue to get your daily dose of inspiration by signing up for the Inspired newsletter at TheEpochTimes.com/newsletter