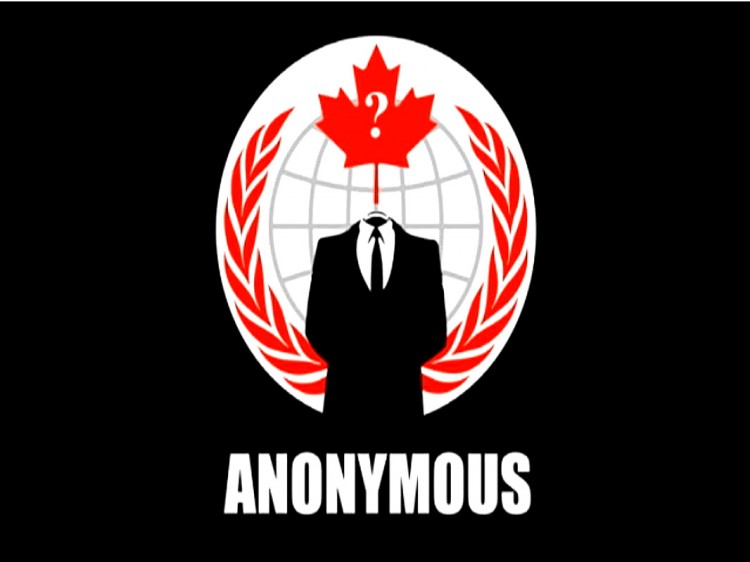 PARLIAMENT HILL, Ottawa—Some members of Anonymous may not remain so for long, or at least that is the hope of Canada's Public Safety Minister Vic Toews who looks set to use the full force of Canada's parliamentary committee system to investigate the source of videos threatening him.
On Tuesday, the RCMP, Canada's federal police, also confirmed they had received a referral on the matter, but would say little else.
"We continuously assess the threat environment to ministers, but will not comment on the level of protection afforded to them," notes an email from Laurence Trottier, media relations officer with the RCMP's national headquarters in Ottawa.
Speaker of the House of Commons Andrew Scheer ruled Tuesday morning that the videos posted by YouTube users under the Anonymous moniker threatened Toews, constituting a breach of his parliamentary privilege, the protections and rights conferred on Members of Parliament.
It is not immediately clear which videos Scheer was ruling on, as there is more than one user account posting Anonymous videos targeting Toews.
The most significant is OperationVicTory, which has posted several videos detailing Toews' personal indiscretions and threatening continued attacks if he doesn't withdraw Bill C-30 and C-11, resign, and apologize for suggesting Canadians opposed to C-30 were siding with pedophiles.
Scheer ruled that videos posted Feb. 18, 22 and 25 this year "contained various allegations about the Minister's private life, and made specific and disturbing threats."
"Threats or attempts to influence a Member's actions are considered to be breaches of privilege."
"These threats demonstrate a flagrant disregard of our traditions and a subversive attack on the most fundamental privileges of this House. As your Speaker and the guardian of those privileges, I have concluded that this aspect—the videos posted on the Internet by Anonymous—therefore constitutes a prima facie question of privilege and I invite the Minister to move his motion."
The matter will be referred to the Standing Committee on Procedure and House Affairs where committee members have the power to subpoena witnesses.
In an emailed response to questions, YouTube's press contact, a spokesperson for Google, which owns Youtube, replied:
"Like all law-abiding companies, we comply with valid legal process. Whenever we receive a request we make sure it meets both the letter and spirit of the law before complying. If we believe a request is overly broad, we will seek to narrow it."
Liberal MP Marc Garneau had argued against the ruling during previous debates, saying it was a matter for the police to investigate.
"We are not dealing with the actions of a sole staff member from another party. This is an international criminal organization," said Garneau.
However, Scheer maintains Parliament also has jurisdiction to look at the matter.
"When duly-elected members are personally threatened for their work in parliament—whether introducing a bill, making a statement, or casting a vote, this House must take the matter very seriously," he said.
If the committee does investigate the issue and calls witnesses, it could nullify any RCMP investigation, given that testimony before parliamentary committees is privileged and becomes off-side for prosecutors, with the witnesses protected from prosecution on any matter on which they testify.
University of Ottawa law professor Michael Geist questioned the purpose of sending the matter to committee.
"I understand the ruling. I don't understand the idea of trying to call Anonymous into a committee hearing; it seems kind of absurd," he said.
Ned Franks, professor emeritus at Queen's University and parliamentary expert, said the committee will have to rely on Parliament's authority to compel witnesses to come testify, should they refuse, but lacks the authority of a criminal investigation.
"The powers of Parliament itself are very limited. They're not a police force. They can compel a witness and find them in contempt if they don't come, and finding someone in contempt can result in either a fine or incarceration, except Parliament doesn't have prisons. So the question is where do you keep them. That has never really been sorted out."
In the past, Franks said some people were put in hotel rooms or the Ottawa jail, which, he noted with a chuckle, has been converted into a youth hostel.
If the Anonymous matter does go before committee, it could lead to the salacious details of Toews divorce and alleged infidelities also being discussed.
---
You might also be interested in: Medical Community Disturbed by China's Organ Centers
---