Canada Ready to Aid Chile Following Massive Earthquake, Says Harper
February 27, 2010 12:53 pm Last Updated: February 27, 2010 2:39 pm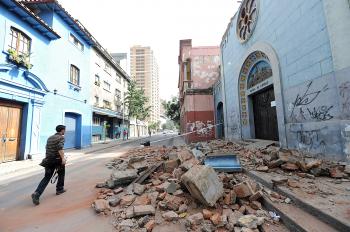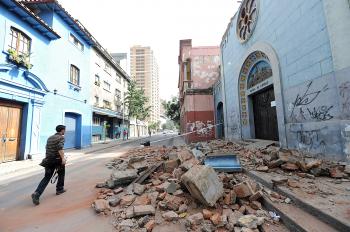 Canada is prepared to help Chile following an 8.8-magnitude earthquake that struck the country early Saturday morning, said Prime Minister Stephen Harper.
Mr. Harper said in a statement that Canadian officials in Santiago and Ottawa are currently assessing the situation and attempting to determine the impact on Canadians currently in Chile.
"Canada stands ready to provide any necessary assistance to the people of Chile during this time of need. Our officials in Santiago are contacting appropriate Chilean authorities to determine whether Canadian assistance may be required," said Mr. Harper.

Chilean President Michele Bachelet has declared a 'state of catastrophe' in the earthquake-ravaged region, about 320 kilometres southwest of Santiago, the capital of Chile. The death toll is so far impossible to estimate.
The earthquake has triggered a tsunami warning for the province of British Columbia.
A Tsunami Advisory issued by the West Coast Alaska Tsunami Warning Centre includes "all of Coastal British Columbia."
The advisory warns of the possibility of strong localized currents.
Although no significant inundation is expected, the advisory says that low-laying coastal areas and beaches are at risk, and experts predict that the first wave will arrive at approximately 3:11 p.m. Pacific Standard Time at the southern B.C. coastline.
The Provincial Emergency Notification System recommends that local governments consider activating their emergency plans, including evacuating marinas, beaches, and other areas that are below normal high tide mark.
People are advised to move out of the water, off the beach, and out of harbours and marinas.
The Foreign Affairs Department has issued an official warning advising Canadians to avoid non-essential travel to Chile in the affected area close to the city of Concepción.
Several aftershocks have occurred and reports indicate extensive damage to infrastructure, including power and telecommunications. The international airport in Santiago is currently closed.
The earthquake in Chile has triggered tsunami alerts for Hawaii and regions along the California coast in the U.S., as well as other countries around the Pacific Ocean.