Canada Needs to Bolster Tourism Strategy: Report
July 3, 2013 7:39 am Last Updated: July 3, 2013 11:25 pm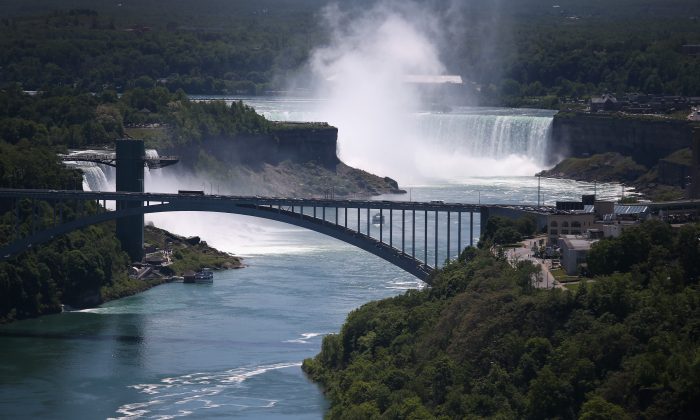 Canada needs to revamp its tourism marketing strategy and reduce flight costs to reverse the abrupt decline in the number of tourists visiting the country compared to a decade ago, the Canadian Chamber of Commerce said in a report.
Back in 2002, around 20 million foreign travellers visited Canada, making us the seventh largest tourism destination in the world. The number of visitors, however, dropped to 15.9 million in 2012, lowering Canada's ranking to the 18th place.
Most of this decline can be attributed to the rise of the Canadian dollar as well as the serious recession in the U.S., which is the source of most foreign visitors to Canada. The Chamber said, however, that given these shifts in the market Canada should have developed effective business strategies in response.
The Chamber notes that Canada is currently spending less in tourism marketing than many of its tourism rivals, including Ireland, Australia, Mexico, and New Zealand, all of which have seen increases in the volume of foreign visitors, unlike Canada.
User fees and levies on aviation driving up Canadian flight costs are another concern, the Chamber said.
"Because the air mode enables all the other sectors of the tourism community, policies affecting this one sector damage all the others that rely on it, including accommodations, restaurants, sports, and arts events," the report stated.
These non-carrier charges account for as much as 40 to 70 percent of passenger costs, the Chamber said. Passengers then need to pay taxes on the user fees, driving the costs up even further.
Canada also doesn't rebate the goods and services tax (GST) for international travellers, unlike other G8 nations, adding to the disincentives for tourists visiting Canada.
To reverse this declining trend in the number of tourists, the federal government needs to re-evaluate the cost competitiveness of the tourism sector and reduce government-imposed costs to the sector, the Chamber said, adding that marketing efforts need to be increased to levels competitive with our tourism rivals.
The Canadian Tourism Commission also needs to direct a tourism competition strategy involving the private sector and different levels of government to enhance the tourism sector and improve quality for visitors, the Chamber added.
According to the Chamber, the travel and tourism sector contributes close to $80 billion to the Canadian economy annually and accounts for over 600,000 jobs.