Canada: How Do You Celebrate a Sesquicentennial?
Canadians propose ideas for 150th anniversary bash
July 3, 2013 10:38 pm Last Updated: July 4, 2013 4:48 pm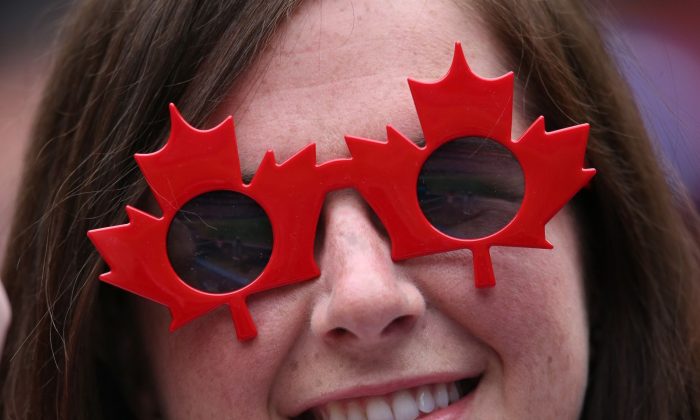 How Canada should mark its 150th anniversary in 2017 was the question posed at a nationwide conference series that just wrapped up, which saw input from influential Canadians and ordinary citizens alike.
The series of 11 conferences held across the country aimed to spark conversations around what the event means, and how Canadians should celebrate the 150th anniversary of Confederation. 
Dubbed "2017 Starts Now," the series was a collaboration between Via Rail Canada, CBC/Radio-Canada, and Community Foundations of Canada.
"Ninety days ago we set out to bring people together, to connect regions, and to foster a spirit of celebration around Canada's 150th anniversary," said Hubert Lacroix, president and CEO of CBC/Radio-Canada. 
"We've heard from nearly 100 passionate speakers, connected with more than 1,200 Canadians across the country, and inspired thousands more through our webcasts and social media."
Those passionate speakers included a wide range of influential Canadians, from celebrities and sports heroes to political figures and authors.
In his speech, Calgary Mayor Naheed Nenshi, who has recently drawn praise for his leadership during the southern Alberta floods, suggested every Canadian mark the milestone by finding three things, big or small, that they could do for their country.
Ontario native David Letterman's "Late Show" sidekick Paul Shaffer, who joined a conference from New York, suggested Canadians write a new song to mark the 150th celebrations. He took the lead by performing a musical tribute to his birthplace.
Yann Martel, award-winning author of "Life of Pi," urged Canadians to find a symbol for the anniversary, noting that seemingly ordinary items can have deep symbolic value.
The conference series also sparked imaginative ideas from ordinary citizens. Some of the most popular themes to emerge were: empowering youth, showcasing the arts, connecting people and places, renewing communities, and simply having fun. 
Gov. Gen. David Johnston said the 150th anniversary should aim to inspire Canadians—as centennial celebrations did in 1967—but also strengthen communities to create lasting change.
"Canada is nothing if not a bold experiment in diversity, and a community-based approach to our 150th anniversary is entirely in keeping with this fact," he said at an event concluding the conferences on June 27.
"Local communities can also help us turn this milestone into a lasting legacy because of their incredible reserves of talent, caring, and energy."
The following is a snapshot of ideas from some of the 12 cities in which the 2017 Starts Now conferences were held.

Vancouver: Take to the rails
With special 2017 VIA discounts, young Canadians could experience Canada and travel across the country by train. Social media could help them connect online, to share their experiences and build networks.
Montreal: Generational exchange 
Young people could partner with senior citizens in their communities, fostering friendship and sharing information. Young people would learn about local history from those who lived it, while seniors could experience the perspectives of an upcoming generation.
Toronto: National flash mob 
A well-choreographed flash mob could be performed in segments across the country. It would be documented on film and edited together to form a single video. An original song would be developed for this project.
Saskatoon: Food festival 
Local organizations, restaurants and community leaders could work together to create an annual culinary event. These would bring people together to share stories, food and time, and create a forum for community engagement. 
Calgary: It started with a canoe 
A national contest would combine education and art by encouraging kids to paint canoes and learn about life in 1867 Canada. These canoes would serve as lasting art installations in communities and remind all Canadians of the country's origins.
St. John's: Canada-stock 
A tour of popular Canadian musicians could perform across the country in the summer of 2017. Concerts would be free and include a combination of up-and-coming and legendary Canadian artists.