Canada Day Is Moving Day for French Canadians
July 1, 2013 11:43 am Last Updated: July 3, 2013 4:21 pm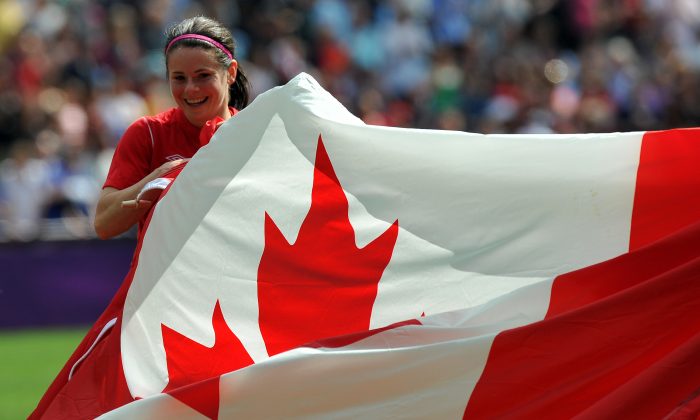 CODROY VALLEY, Canada—Canada Day, July 1, brings with it fireworks, a surge of Canadian flag waving, and promotional advertisements. One ad has brought the product some unfavorable press, however. 
The difference between Best Buy's promotions within Quebec, the French-majority province, and outside of Quebec have highlighted a touchy subject in the country—the divide between English and French Canada.
Outside of Quebec, Best Buy fliers promoted a Canada Day sale. Inside Quebec, the fliers promoted a Moving Day sale.
June 30 is commonly the last day of annual apartment leases in Quebec. As the rest of Canada celebrates, many Quebecois are busy packing up and moving. David Kunstatter, originally from the province of Manitoba, told the Toronto Sun: "I stopped celebrating Canada Day when I moved to Montreal [in Quebec] six years ago."
He said Canada Day festivities are rare even in the city of Montreal, which has a larger anglophone population than many other Quebec cities. Comments on the Best Buy Canada Facebook page were largely scathing. Many recognized a divide, yet criticized Best Buy for deepening it.
Tim Kikkert wrote, "Quebec veterans must be incensed." Mars Glen wrote: "You are pandering to a small minority in Quebec. Most of us are proud to be Canadian whether French or English."
Glenn Cowan wrote: "While this is fairly severe pandering to what I see as a lack of patriotism in QC [Quebec], Best Buy is far from the only retailer doing this."
Danielle Jang, spokeswoman for Best Buy, told national broadcaster CBC: "Like every year, we feel it is important to recognize the Moving Day holiday in Quebec, because it is a significant day in this market and it's the only place in Canada where this happens."
Indeed, Best Buy isn't the only store that's focusing its marketing efforts on Quebec's Moving Day.
Hilary Lloyd, marketing manager of IKEA Canada told the Globe and Mail: "Moving Day is unique to the Quebec market … and that makes it a unique opportunity to engage with our customers."
IKEA offered branded boxes to help movers. The boxes were printed with moving tips, fun instructions on how to turn the boxes into chairs, and store coupons. 
While sparkler butts, and paper flags are likely to litter many Canadian cities following Monday's festivities, litter of a different nature will remain in Quebec.
Montreal is expecting to collect more than 60,000 tons of furniture and other items left behind, according to the Toronto Sun. The number of pets left behind also has animal advocates concerned. The SPCA told Global News that every year around Moving Day, the number of abandoned pets triples to nearly 1,600 a month.