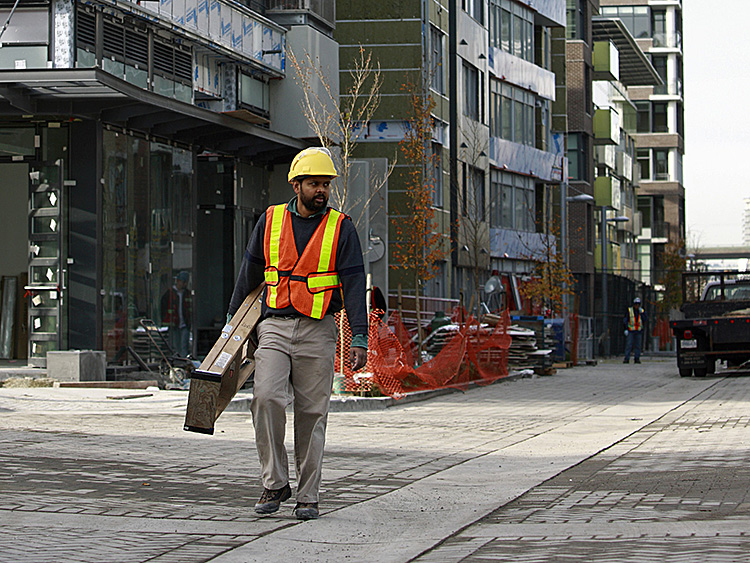 DUBLIN—A Canadian construction industry delegation arrived this week in Ireland on a hunt for up to 80,000 qualified workers desperately needed for British Columbia's booming building sites.
An 11-man delegation from the British Columbia Construction Association (BCCA) promised "a world of opportunities" to Irish construction workers, according to a report in The Irish Times.
The association, which represents more than 2,000 construction companies in Canada's western-most province, sent delegates to discuss their trades and skill requirements with relevant government departments, the Construction Industry Federation, the National Training and Employment Authority, among other groups. The delegation is also expected to visit the Working Abroad Expo next weekend in Dublin.
President of the BCCA, Manley McLachlan, stressed the resilience of the British Columbian economy, with huge projects worth over $200 billion slated for construction in the oil/gas, mining, and residential sectors.
"We have a significant amount of work scheduled and a very significant shortfall in skilled workers," said McLachlan.
He said that the industry faces critical skills shortages in the near future, with upward of 35,000 foremen and senior managers scheduled for retirement in the coming years.
The delegation said it hopes to confirm that Ireland's apprenticeship and training systems provide a good match with Canadian educational methods, which would make Irish candidates ideal British Columbian recruiters.
Cultural factors also work in Ireland's favor, with Irish workers expected to settle well in Canada's West. The application process is being streamlined, meaning workers could find themselves working in Canada within three months. Successful candidates are also invited to bring their spouses with them.
With a population of 4.5 million scattered over an area 10 times the size of Ireland, or almost 1.4 times the size of Texas, British Columbia expects to add over 330,000 jobs in the next two years.
The construction industry delegation said that at present, they were only focusing recruitment efforts on Irish workers.