Canada Blooms Brings the 'Magic of Spring'
March 13, 2013 11:23 pm Last Updated: April 9, 2013 1:38 am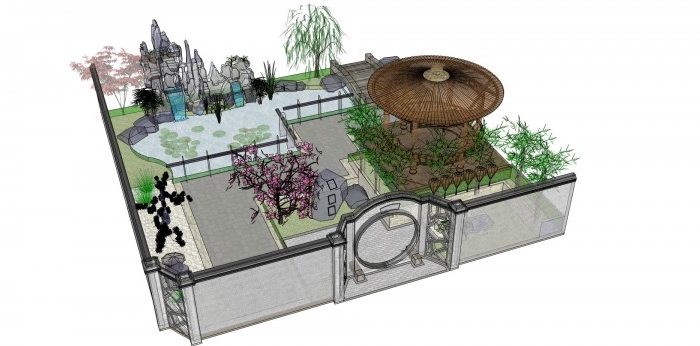 Rejuvenation, hope, and beauty come with "The Magic of Spring," the title and theme of the 17th annual Canada Blooms show at the Direct Energy Centre in Toronto, March 15-24. 
Canada Blooms is the largest convention of garden and flower displays in Canada and for the second year it has paired up with the National Home Show to present the largest home and gardening event in Canada.
"Putting these events side by side created a situation where the whole is greater than the sum of its parts," said Gerry Ginsberg, general manager of Canada Blooms. 
"We believe this co-location allowed us to achieve a new standard of excellence and significantly enhances the customer experience for hundreds of thousands of garden and home enthusiasts that visit these events each year." 
During the opening night reception on Friday, NTD Charities, a local non-profit, will unveil a Chinese Culture Garden. The organization teamed up with DAREarts Foundation, which provides programs for at-risk youth. The two charities will receive the evening's proceeds to fund arts and culture programs. 
The garden will feature a pagoda, a stone-paved path, and a bridge over a pond with fish to allow visitors to "marvel at the connection of man and ever-changing nature as reflected in how the building, the stones, and the movement of the water sit together," NTD Charities says on their website.
Jeanne Beker of Fashion TV will host with special guest Anastasia Lin, a Miss World Canada 2013 delegate. Teacher and founder of DAREarts Marilyn Fields will also attend the opening night. 
On Saturday, the Toronto Operetta Theatre will perform scenes "from the greatest music theatre" in Tang Dynasty garments in the pagoda. Daily tea tastings are also promised. 
Canada Blooms features flowers from the presentations of professional florists and growers, garden and landscape experts, a marketplace with products and services, and feature gardens. Visitors can also partake in workshops and seminars, the Wine Sensory Garden, and many more special features. 
The floral image for this year's show is the Hellebore, an evergreen perennial flowering plant known to blossom at the first sign of spring weather. 
To purchase tickets for the 10-day show, visit CanadaBlooms.com. The Epoch Times is a proud sponsor of Canada Blooms.
The Epoch Times publishes in 35 countries and in 21 languages. Subscribe to our e-newsletter.