NEWS ANALYSIS
The common ground between Canada and India runs deep. It is therefore puzzling why economic ties are weak especially given the significant opportunity left untapped for trade-hungry Canada.
As Canadian Prime Minister Justin Trudeau completes his state visit to India, one question should be asked: Why isn't Canada pursuing a trade agreement with India more aggressively than with China?
While each country has its own issues to overcome in order to forge closer economic links, India is concerned about Canada's recent overtures toward China, according to Shuvaloy Majumdar, senior fellow with the Macdonald-Laurier Institute.
"Without a doubt, across the partisan divide in New Delhi and between the political and senior officials, … there's a real concern about Ottawa's predisposition towards Beijing," Majumdar said in a phone interview.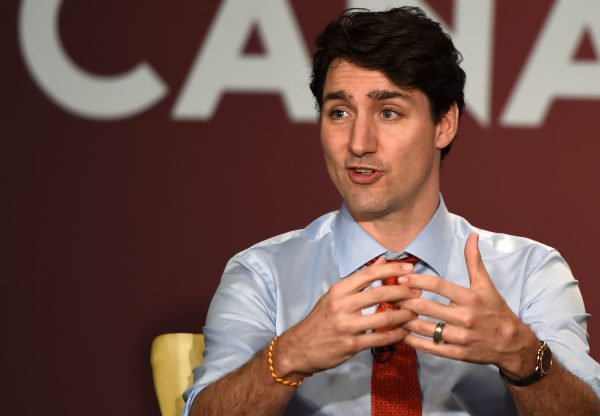 Majumdar, a former policy director for successive Canadian foreign ministers, says that for a democratic country like India, it is worrisome to see Canada engaging with China on issues like free trade and making seemingly arbitrary concessions on foreign direct investment.
"You've seen a subjective relaxation around some of the restrictions that Canada has on state-owned investment by China, and that's cause for concern," he added.
Canada is currently mulling the proposed Chinese state-owned takeover of infrastructure giant Aecon. It's something Majumdar finds deeply disturbing.
Canada is also in the process of exploratory talks with China on a potential free trade agreement. The Canadian government has been warned by private citizens and businesses on the wide range of problems in doing business with China.
Indian Upside
India is slated to be the world's third-largest consumer market by 2025, said its Prime Minister Narendra Modi in a keynote speech at the World Economic Forum in Davos, Switzerland, in January. He made it clear that the country is open for business and is embracing the global economy.
Modi denounced protectionism and said, "We are a deep-rooted democracy; openness, predictability of policies, and rule of law is ensured."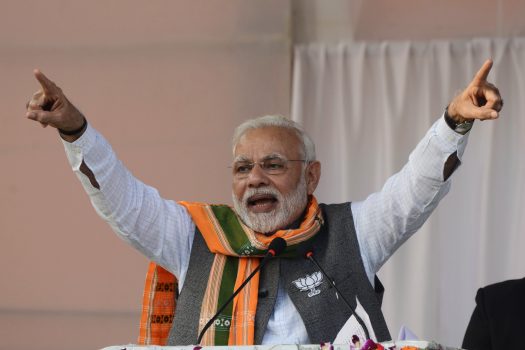 While Modi touted that his country can boast the world's third-most trusted government, according to a 2017 report by the Organisation for Economic Co-operation and Development, the biggest business challenge in India remains corruption; however, it is very different from the corruption in China.
"The corruption in China is macro whereas the corruption in India is micro," Majumdar said. "In India, nobody is accusing Modi and his government of corruption, unlike previous administrations."
India was one of the most improved in the World Bank's 2017 rankings on the ease of doing business, as it takes strides to uproot corruption.
"You're getting very strong signals about a government determined to root out the kind of corruption that has mired the country in lack of development for generations now," Majumdar said about Modi's administration.
Modi said in Davos that more than 90 percent of foreign direct investment approvals have been "put on the automatic approval route." As a result, in the past three years, investment in India has risen nearly 70 percent. India is coming out of its shell.
The rise of India and China has been much analyzed for decades. Their impact on the global economy has been unmistakable—especially China's. Demand is strong for Chinese goods, but also for Indian services.
"All India needs to do is continue to grow economically and become more assertive in its dealings with the world, and it would naturally act as a counterbalance to China, whether it intends to or not," wrote Edward Luce in his book "In Spite of the Gods" about the rise of modern India.
Luce argued that partly because China had a head start in economic reforms, it had roughly double India's per capita income and four times its exports by the mid-2000s.
But now, the International Monetary Fund projects that India's economic growth will hit 7.4 percent in 2018—a pace that would make it the world's fastest-growing major economy.
Old Habits
Lasting bad memories from colonial times still haunt the Indian bureaucracy, explains Majumdar. This results in the belief among many in the Indian elite that India can go it alone. As a result, India has traditionally been closed to foreign investment and trade.
But Modi is working to change the attitudes.
"The Indian bureaucracy needs to respond to the political direction of its government and to the basic common sense of market economics," Majumdar said.
Trade between Canada and India totalled about $8.3 billion in 2017—making India Canada's 10th-largest trading partner—well behind China and Mexico, but also Italy and South Korea, according to a report from RBC.
China is Canada's second-largest trading partner and is notorious for being difficult for foreign direct investment. Trade with China largely consists of Canada sending natural resources in return for cheap manufactured goods. The incremental gain from free trade with China is marginal compared to what it could be with India.
India took in less than 1 percent of Canada's total exports in 2017—not much more than France did—even though India has 20 times the population.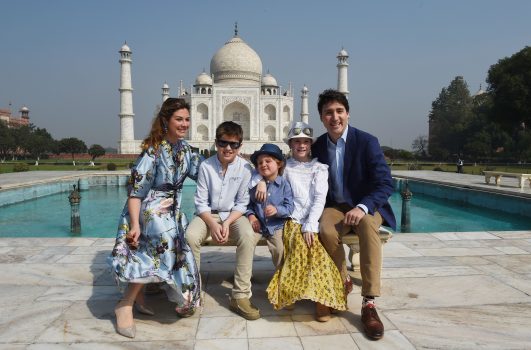 There are many areas for potentially greater trade. India has discussed at length the issue of energy security. The country is mostly traditionally fuelled and is an oil importer. It has lagged China in making foreign acquisitions to sate its appetite for energy. Canada, as an oil exporter, has an opportunity here; however it must resolve the issue with pipelines and be able to get its oil to market.
Trade in agricultural products—chickpeas and lentils—has hit a snag as India slapped heavy tariffs on the Canadian imports. This has been one of the key hang-ups between the two countries since the 2010 launch of the Canada–India Comprehensive Economic Partnership Agreement, which has borne little fruit so far.
Common Ground
For Canada, India has advantages over China such as greater familiarity with English and a similar legal system, but its biggest edge is that it is the world's largest democracy—unlike communist China.
About 1.4 million Canadians are of Indian heritage. India is the second-largest source of newcomers to Canada, with about 40,000 in 2016. Canada is the second most popular destination for Indian students heading abroad for post-secondary education.

Canada clearly wants to get trade deals done, and India is the elephant in the room. The size of its market and potential is nearly unmatched.
Trudeau announced $1 billion in deals between the two countries on Feb. 20, with Canadian businesses investing $750 million in India.
"The partnerships announced today will create thousands of good middle-class jobs for Canadians and are further proof of the ever-growing ties between our two countries," said Trudeau in a press release.
Ties may be ever-growing, but they aren't growing as fast as what was envisioned in 2010.
"The country [India] is well on its way to ranking not just among emerging powers but world powers, full stop. Ottawa is wise to take notice," according to RBC.
Follow Rahul on Twitter @RV_ETBiz