Canada Among Top 10 Tourist Destinations
April 17, 2013 10:09 pm Last Updated: April 17, 2013 10:09 pm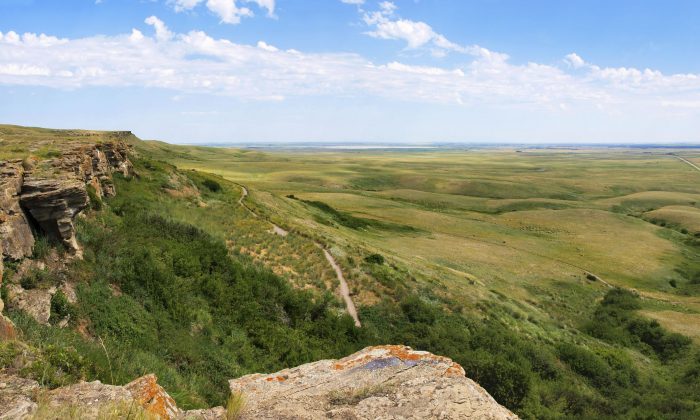 A report by the World Economic Forum puts Canada among the top 10 countries in the world for travel and tourism. 
The organization's 2013 biennial Travel & Tourism Competitiveness Report, which looks at a number of factors including policies to develop the travel and tourism sector, evaluated 140 economies worldwide. Canada achieved eighth place, up one place from 2011. 
Canada's competitive strengths in the evaluation include its numerous World Heritage sites, which ranked 5 among the countries considered, as well as its rich natural resources and "highly qualified human resources," among other strong points.
Canada was also recognized for its "cultural resources" due to the many international fairs and exhibitions hosted across the country. 
Canada's best performing field was in air transport infrastructure for which it ranked first among all nations, placing higher than the United States and the United Arab Emirates, each garnering the second and third places respectively. 
There are also some areas Canada can improve on, the report noted, including price competitiveness and environmental sustainability. 
"[A]lthough [Canada] still ranks fairly high (41st), it registers a decline in the perception of the enforcement of environmental regulations and continues to suffer from high CO2 per capita emissions," the report reads. 
The top overall placement went to the European nations of Switzerland, Germany, and Austria. Other countries in the top 10 include Spain, the United Kingdom, the United States, France, Sweden, and Singapore. 
"The travel and tourism industry has weathered the global downturn and is now playing an important role in helping tackle serious global challenges, including youth unemployment, economic development and environmental sustainability," Thea Chiesa, director of aviation, travel & tourism industries at the World Economic Forum, said in a statement. 
"The challenge for the industry and its stakeholders today is to maintain this powerful contribution to economic growth and employment, while continuing to proactively pursue the shared goals of facilitating global travel and tourism and protecting host cultures, identities and environments."