A growing list of countries have imposed travel restrictions on the UK where a mutation of the CCP virus has been detected. The new variant is more transmittable, and may further evolve as it spreads.
The variant, named "VUI – 202012/01″(the first Variant Under Investigation in December 2020) or "B.1.1.7 lineage" by British scientists, was first identified in mid-September following an increase of COVID-19 cases in Kent and London.
As of Dec. 13, the government of UK has recorded 1,108 COVID-19 cases linked to the B.1.1.7 lineage.
While it is common for viruses to undergo mutations, scientists found that the B.1.1.7 lineage "carries a larger than usual number of virus genetic changes." The new variant includes a mutation in the "spike protein."  Mutation in this part of the virus may increase its ability to spread between people and cause infections more easily.
According to data from the UK government, the virus reproduction "R rate" has increased by 0.4, from 1.1 to 1.5. The "R number," is used to measure the ability of coronaviruses and other diseases to spread. "R" refers to the number of people that one infected person may pass the virus on to, on average.
World Health Organization (WHO) officials said in a Dec. 21 conference that while the new variant in UK is more transmittable, it is not necessarily more deadly.
"The information we have so far is that there isn't a change in the clinical presentation of severity from this variant," Maria DeJoseph Van Kerkhove, technical lead at WHO Health Emergencies Programme, said at the briefing.
"We've seen many variants emerge over the last several months, some have been successful, some have not been successful as establishing themselves as part of the driving force of COVID," Mike Ryan, WHO emergencies chief, told the conference. "No variant … has established itself as having any higher level of severity, or evading diagnostics, or hiding from vaccines."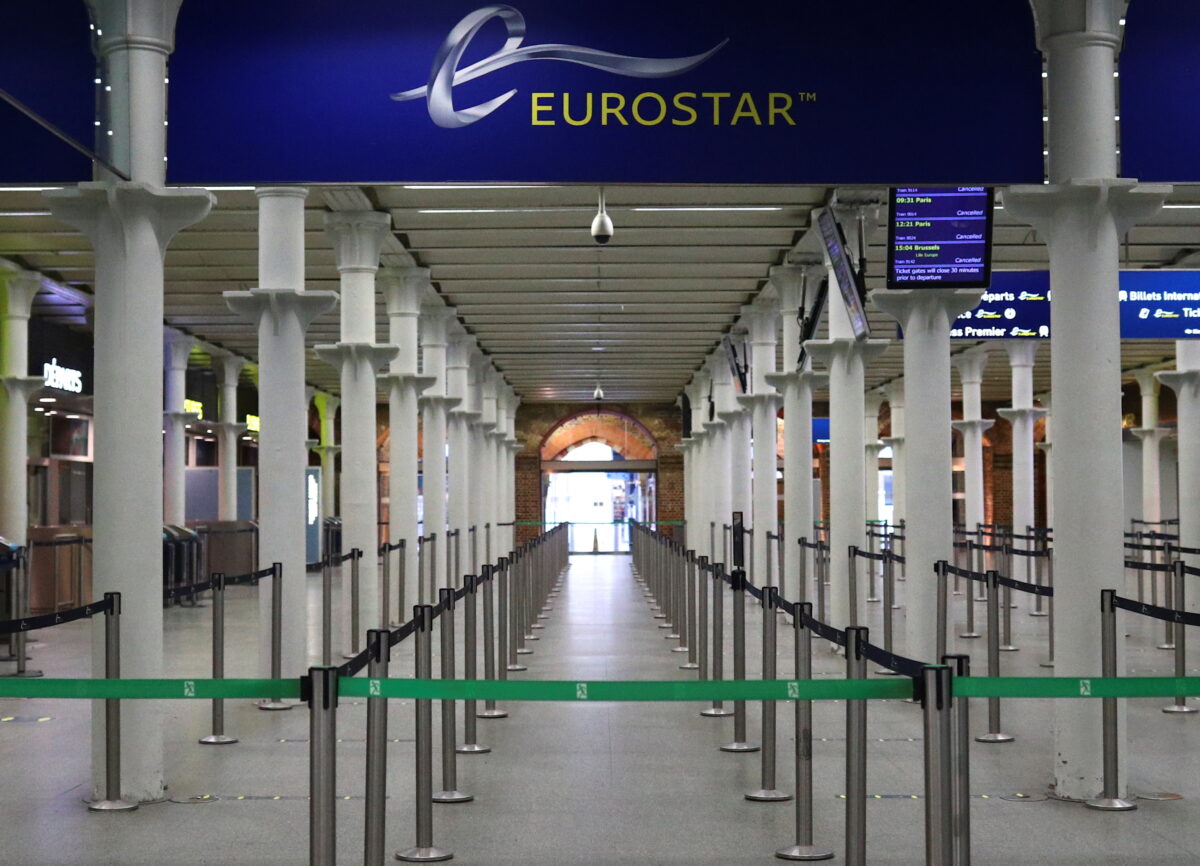 However, experts have said that more caution is needed, as there are still much to learn about the new variant.
Ravindra Gupta, a professor of Clinical Microbiology at the Cambridge Institute for Therapeutic Immunology and Infectious Diseases, told NBC News that the virus may be on its way to become resistant to vaccines.
"Whilst it may not be actually resistant, it may not take so many changes after this for it to get there," Gupta said.
British Prime Minister Boris Johnson announced on Dec. 20 that the country's southeast and eastern regions will enter a more restricted tier four level. People are not allowed to enter or leave these regions without authorization.
Over 40 countries, including Canada,  have imposed travel bans on the UK. Currently, Canada has not reported any COVID-19 cases that are linked to the new variant.
Van Kerkhove said scientists are studying antibody's reactions toward the new variant, and results will be produced in the coming days or weeks.