The federal government is "actively considering" creating a foreign agents registry to track individuals who may be influencing Canada's political process on behalf of foreign states such as China.
Robert Oliphant, Parliamentary Secretary to the Foreign Affairs Minister, told the House of Commons on Feb. 23 that the Liberal government is looking at precedent measures established by the United States and Australia.
"The government is focused on protecting Canadian democracy from foreign influence, and a registry of foreign agents is something that we are actively considering," Oliphant said.
"We are aware that some of our allies, namely, the United States and Australia, already have foreign agent registries in place and we are studying that. We want to make sure that we have a Canadian solution for a Canadian problem."
The United States' Foreign Agents Registration Act, which requires "agents of foreign principals who are engaged in political activities" to disclose their activities, has been in place since 1938.
Australia passed its Foreign Influence Transparency Scheme Act in 2018 to address the Chinese influence in the country's political and academic institutions. Under the act, a registered individual is required to report the work they are doing on behalf of a foreign principal, such as foreign state-owned enterprises or political organization.
Oliphant did not provide a specific timeline as to the creation of a registry in Canada, but said "all good things come in good time and due course."
Conservative MP Garnett Genuis told The Globle and Mail that the Liberals have used promises of "active consideration" to delay or avoid real action. But he said talk of establishing a registry indicates the government is detecting significant public concern through public opinion polls.
"It demonstrates the pressure they are feeling," Genuis said.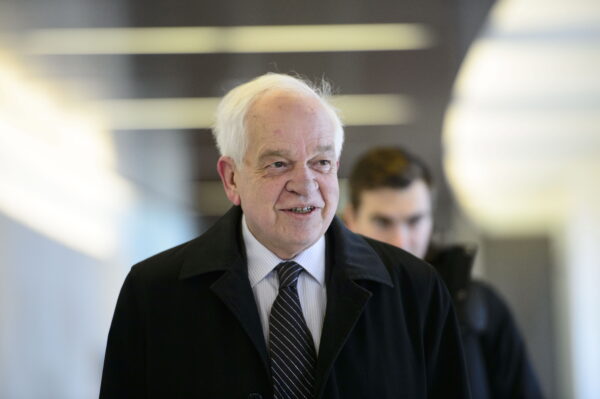 Genuis said the federal government must move to protect Canadians from foreign state interference and to prevent "elite capture"—the Chinese regime's use of "money, blackmail or other kinds of tools to co-opt and control the direction of Canadian institutions."
An example of elite capture, he said, is former Liberal cabinet minister and ambassador to China John McCallum, who was fired in 2019 after telling reporters that Meng Wanzhou, the Huawei executive who was arrested by the RCMP in 2018, had a strong case to fight U.S. extradition in Canadian courts.
Meng was arrested on a U.S. warrant in December 2018 while on a layover in Vancouver. The United States is charging her with bank fraud, accusing her of misleading HSBC about Huawei's business dealings in Iran, causing the bank to break U.S. sanctions.
Soon after Meng's arrest, Beijing detained Canadians Michael Kovrig and Michael Spavor on baseless charges of espionage activities. The two have been held in China since December 2018.