'Call of Duty: Modern Warfare 4 Sledgehammer' Will Focus on Competitive Gaming and eSports
April 23, 2014 10:30 am Last Updated: April 23, 2014 10:31 am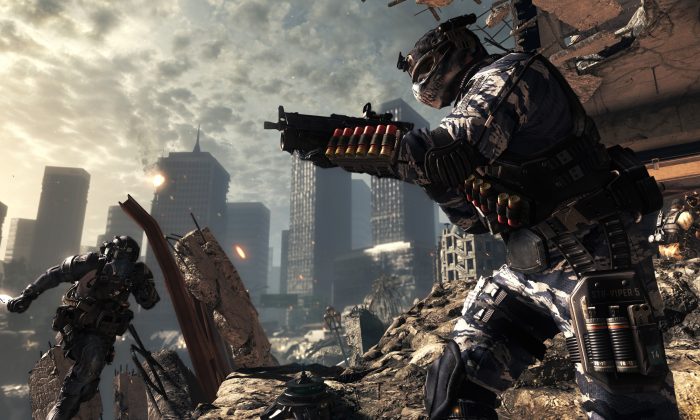 The next in the series of "Call of Duty: Modern Warfare 4" games is soon to hit stores, May 8, and the lead developer of the game, Michael Condrey, said he has competitive gaming in mind for this upcoming "Sledgehammer" game. 
Condrey wrote that "The competitive scene is v.important to @SHGames. Can't wait to talk eSports!" in a Twitter reply to prolific CoD gamer DriftOr. 
The game, also known by its code name as "Blacksmith," will have eSports and a high-level multiplayer experience version coming out sometimes in November, 2014, according to iDigital Times. 
DriftOr, who published a video on Youtube in Mar 3, 2014, after getting leaked information about the game describes himself as "YouTuber, CoD Wizard, and gamer. I'm the guy who makes the In Depth series," on his Twitter page. 
"Somebody inside the Call of Duty machine shared with me a variety of media files claiming to be from the next game," he said in his Youtube video. The source emailed materials to him "out of the blue" and after he opened the assets he was "gobsmacked."
The setting of the game seems to be futuristic, somewhere in the 2020s or 30s. The players were also wearing futuristic wrist braces. There was also a multi-story map, there was also a futuristic gun with the writing "Atlas" or "Atlaz" imprinted on it. 
According to Digital Spy, Drift0r previously leaked accurate details of the previous game "Call of Duty: Ghosts."  He also said in the video that the source for the new preview video is different, so he doesn't know how reliable it is, although he says that the materials look legitimate.