The father of a California teen who died several years ago after being infected with meningitis B is speaking out.
Greg Stelzer, the father of 18-year-old Sara Stelzer, who was attending San Diego State University, said that she had complained of a headache, exhaustion, and nausea in October 2014.
"We thought it was the flu—we told her to rest and go to the student health center. She was more concerned with missing classes than how bad she felt," he told Fox News on May 24.
However, she developed a purple rash that is common in meningitis infections.
Days later, she was rushed to the emergency room, and Sara's friend told Greg and his wife, Lauri, about it via text message.
When they arrived later that day, Sara was in a medically induced coma. Doctors placed the teen on antibiotics but it was too late as the infection spread to vital organs including her brain as well as the spinal cord.
"Every bit of information that we got along that ride was worse than the last piece of information," Laurie told Yahoo News.
Greg said his daughter was brain dead by the time he reached her in the hospital. Two days later, she died.
"We had no idea that these flu-like symptoms could develop and kill her within 36 hours," Laurie added to Yahoo Lifestyle.
Of the loss, her father said they weren't prepared.
"You don't realize how your body and mind is affected by a loss like that—the first year was a fog. My older daughter took a semester off [from college]. We grieved our way, went to support groups and counseling," the father said. But, when the fog lifted, "we felt that we needed to do something."
In an interview in 2015, the family said they want more people to know about meningitis B.
Their 'beautiful, vibrant' daughter passed away from meningitis in college — and now these parents are on a mission https://t.co/fbTkjnQJxc pic.twitter.com/LpZe8l1nBD

— Yahoo Lifestyle (@yahoolifestyle) May 22, 2019
"If I had known, I would have been perhaps had one more tool in the bag, you know, maybe one small chance that we would have caught it before it became too late," Laurie told CBS Los Angeles at the time.
"Had I known, I would have said, 'Get to the hospital. Get the antibiotics. Tell them you're a freshman in college and you have flu-like symptoms. Your neck hurts.' And they would have given you the antibiotics," Greg added. "I could have done something."
The parents wanted to remind parents that if their child has a stiff neck and flu-like symptoms, they should head to the emergency room immediately.
According to WebMD, "Investigators from the U.S. Centers for Disease Control and Prevention found that students who were aged 18 to 24 were 3.5 times more likely to contract meningitis B than their peers who were not in school." That finding was made in January 2019.
"Meningitis B is an uncommon but potentially deadly bacterial infection that leads to inflammation of the lining of the brain and spinal cord," said Dr. Robert Glatter, an emergency physician with Lenox Hill Hospital in New York City.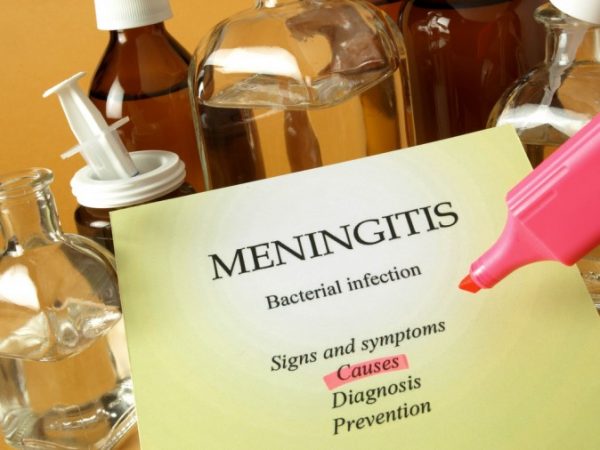 The infection might "also may lead to meningococcal sepsis, or bacteria invading the bloodstream," said Glatter in the report. "The combination of these factors can make it lethal in less than 24 hours."
"The truth is that health care professionals have always been concerned about the heightened risk of meningitis among college students living in close quarters together and sharing drinks and utensils," he noted.