California Famous Highway 1 Reopened After Massive Landslide in 2017
July 18, 2018 Last Updated: July 18, 2018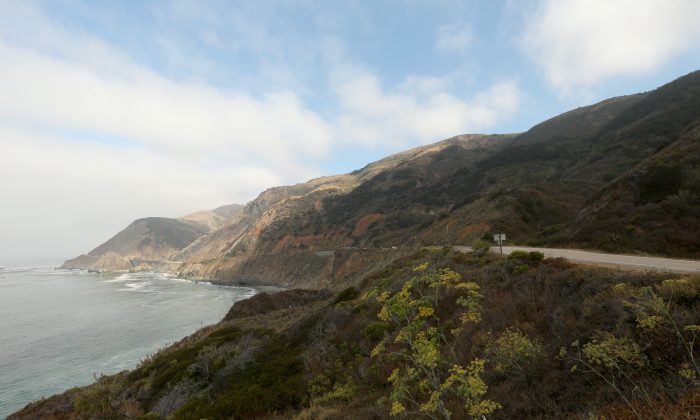 After more than a year California's famous State Route 1 reopened on Wednesday, said the California Department of Transportation (Caltrans).
Big news: contractor John Madonna made great progress past week so final roadway striping & inspection by our crews is underway. As a result, #Hwy1 at Mud Creek south of #BigSur will RE-OPEN tomorrow Weds, July 18 by 10am, nearly 14 months after massive landslide on May 20, 2017. pic.twitter.com/YOeZGEHy9H

— Caltrans District 5 (@CaltransD5) July 17, 2018
#Hwy1 at Mud Creek south of #BigSur is OPEN for business as of 9:45am! Safe travels, everyone. pic.twitter.com/hxX3AgQ1Dp

— Caltrans District 5 (@CaltransD5) July 18, 2018
State Route 1, an icon in the Golden State, has breathtaking ocean views at Big Sur. On May 20, 2017, the highway was closed due to a massive landslide that happened near Big Sur.
The landslide destroyed part of the highway and at the same time created 15 acres of new land in the ocean and 9 miles of coastline.

In order to restore Highway 1, Caltrans started the $54 million project to build a new road on top of the debris.
This restoration project also gave USGS a new opportunity to do some remote sensing research. They used satellite pictures to create a time-lapse video, which shows the process of the project.
In 2017, massive landslide buried 1/4 mile of #BigSur Highway 1 in #California. New @USGS coastal change project took air photos. Time-lapse animation produced with @CaltransD5 shows what happened & progress during construction, road opens today. Details: https://t.co/eUvMJvZ0Mu pic.twitter.com/UbGsnfzhHy

— USGS Coastal Change (@USGSCoastChange) July 18, 2018
After 14 months, the iconic highway was open to traffic on July 18 at around 10 a.m.