California and New Zealand have entered into what Gov. Gavin Newsom's office described as an "international climate partnership" with aims like cutting pollution and fighting global warming, with officials signing a buzzword-heavy document on accelerating the transition to a "carbon-neutral future" that is "equitable," "sustainable," "resilient," and "inclusive."
The Memorandum of Cooperation (pdf), signed on Friday, lists a number of areas for collaboration, including emission trading schemes, "climate smart" agriculture, and transportation electrification.
"Transport is California's largest source of emissions and New Zealand's second largest, so this is an area where there is the potential for real gains from cooperation," said New Zealand Prime Minister Jacinda Ardern, who spoke alongside Newsom at Friday's press conference at San Francisco's Golden Gate Park.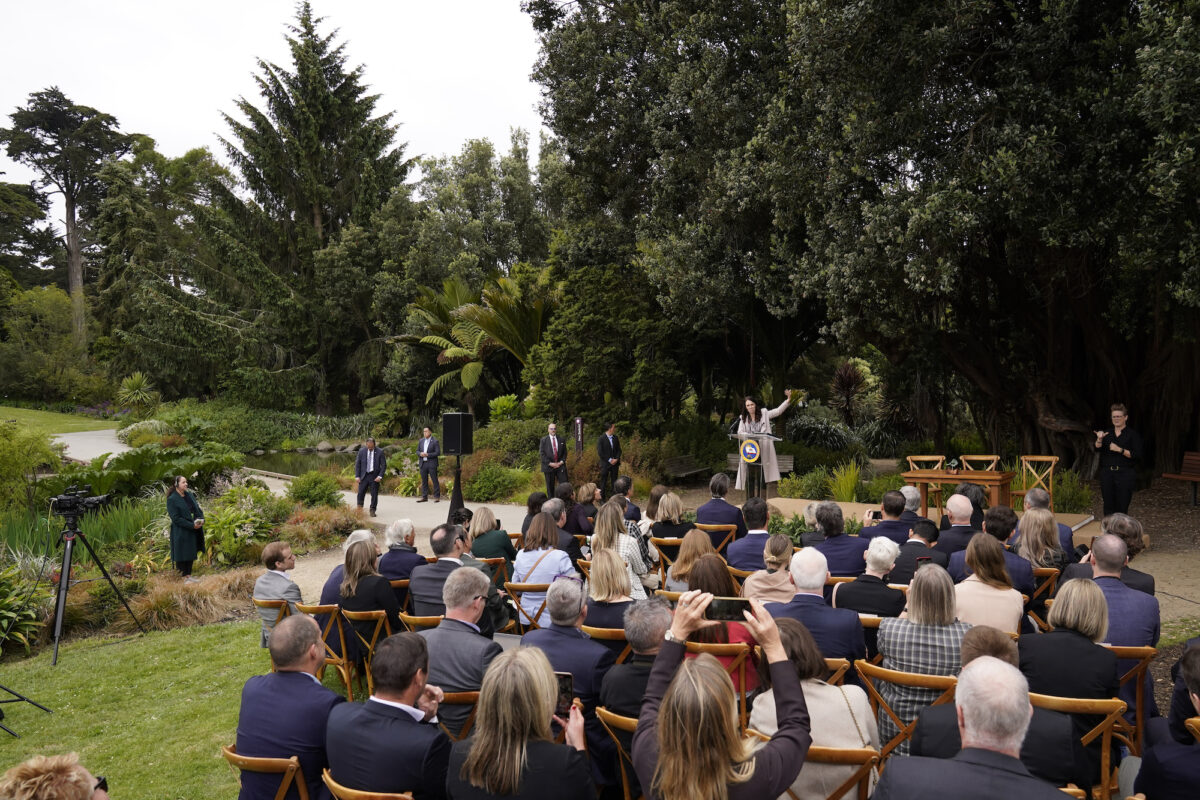 Ardern said that California and New Zealand share a number of the same climate-related concerns, including around clean energy innovation, energy storage, and smart grids, but especially around transportation.
"The biggest challenge here in California, obviously, is that of transportation. It is our next frontier," said Ardern, who is on a state visit to the United States and plans to meet with President Joe Biden at the White House on May 31.
California is moving to ban sales of new gasoline-powered cars in the state by 2035, while New Zealand wants 30 percent of all car sales to be electric by the same year.
Newsom's office said in a statement that, by signing the memorandum on climate cooperation, California has expanded its "global climate leadership" in seeking to cut pollution, bolster the clean economy, promote nature-based solutions, and accelerate the transition to clean energy and zero-emission vehicles, all while "emphasizing community resilience and partnership with indigenous leaders."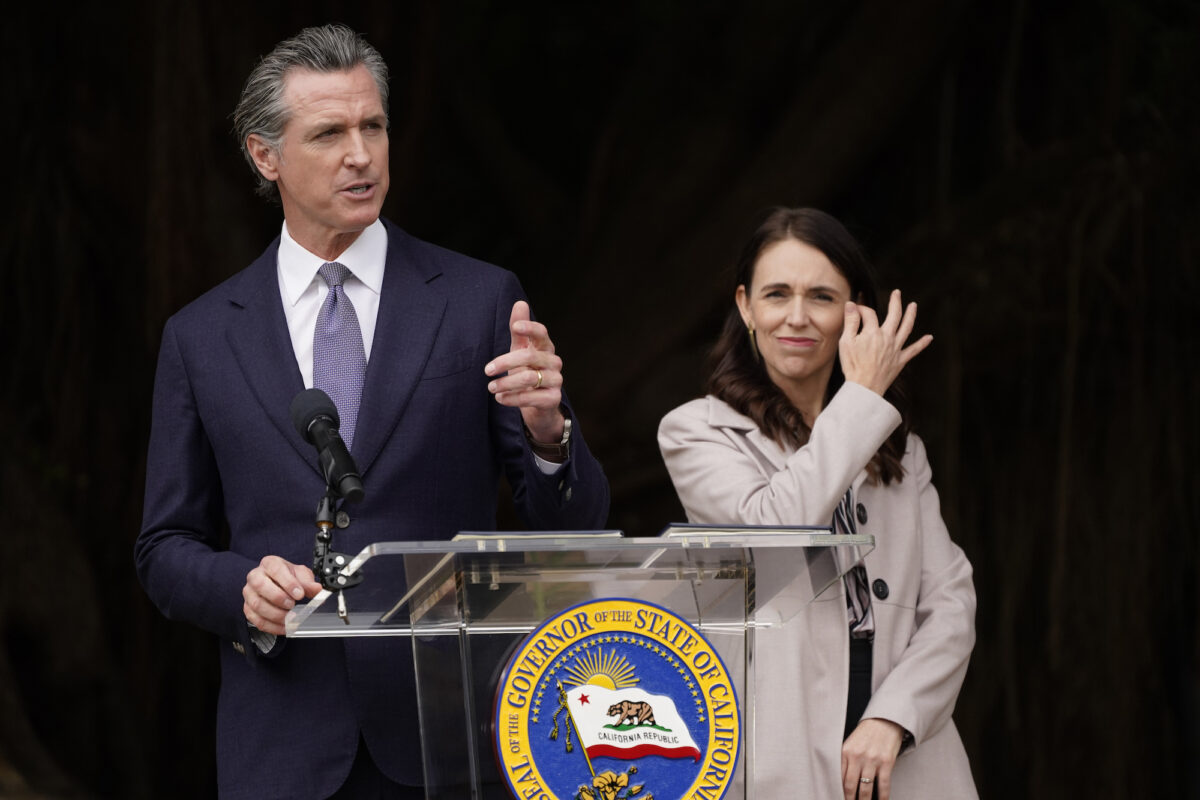 The memorandum lists actions like participating in joint conferences, engaging jointly in cooperative research, sharing information and best practices, and collaborating on projects like technology and infrastructure demonstration initiatives.
"Later is too late to address climate change, and California is taking aggressive steps to bolster the clean economy while reducing pollution in our communities—but we can't do it alone," Newsom said at the press briefing, in which he called the challenges posed by climate change an "existential crisis."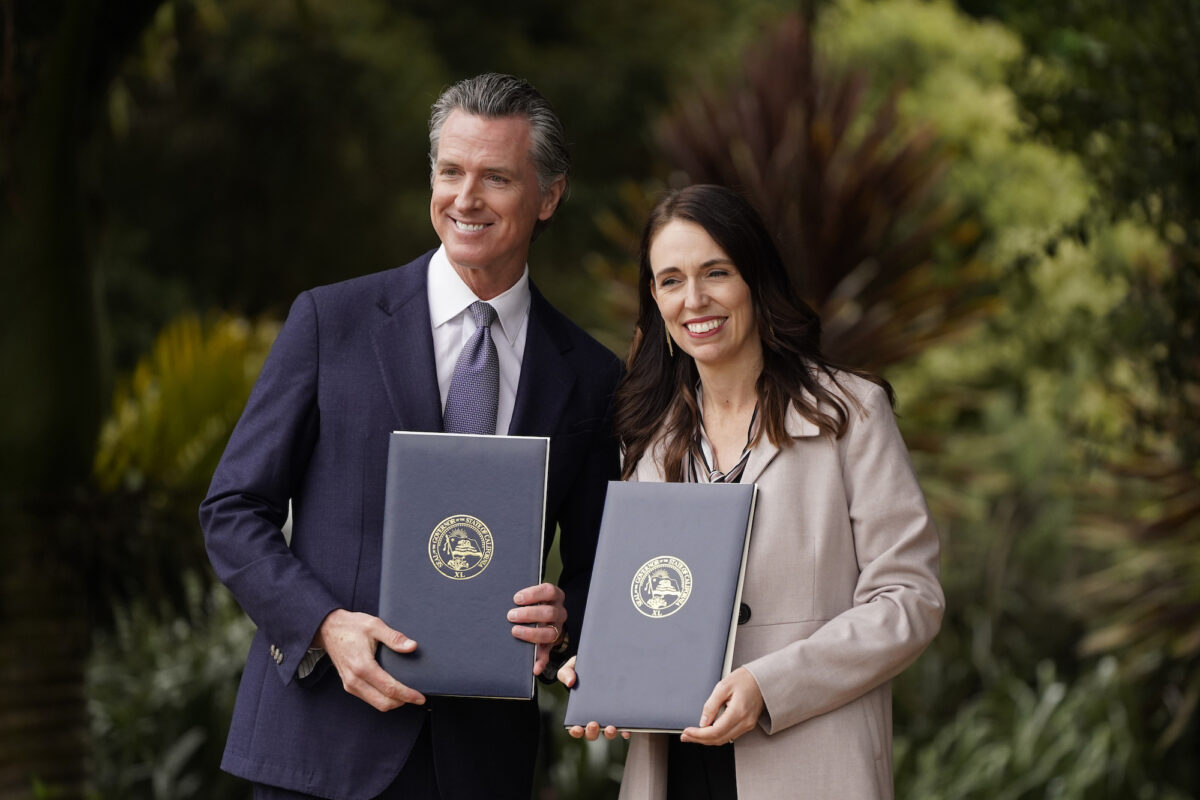 A number of experts have challenged the sharply-worded climate rhetoric of recent years, including in books like Bjorn Lomborg's "False Alarm: How Climate Change Panic Costs Us Trillions, Hurts the Poor, and Fails to Fix the Planet," and Michael Shellenberger's "Apocalypse Never: Why Environmental Alarmism Hurts Us All."
Shellenberger told The Epoch Times in 2020, shortly after his book was published, that he used to fear that climate change was an existential threat to human life but now believes the climate movement is radical and alarmist, while causing more problems than it solves.
The California-New Zealand memorandum was signed by Jared Blumenfeld, secretary of the California Environmental Protection Agency, and Jeremy Clarke-Watson, New Zealand's consul-general in Los Angeles.
The document makes clear that the initiative is voluntary and does not create any legally-binding commitments or enforceable rights.