Cadillac: Super Cruise™ is Today's First True Hands-Free Highway Driving Technology
An interview with Mark Khoury, national marketing manager for Cadillac Canada
July 17, 2018 Last Updated: July 17, 2018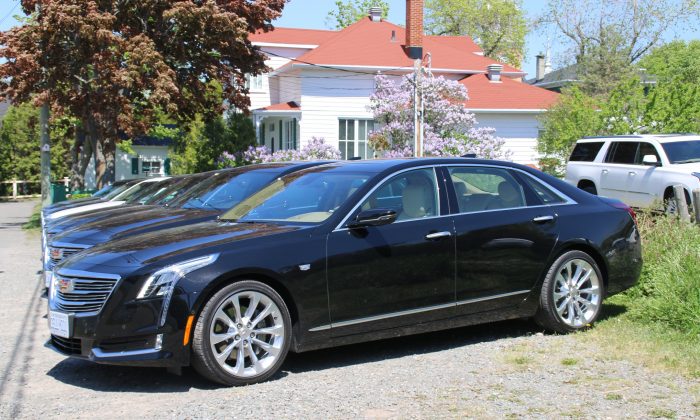 QUEBEC CITY, Canada: A leap of faith, in its most commonly used meaning, is the act of believing in or accepting something outside the conventional boundaries of reason.
After a technical briefing by Harry Ng, product manager, Cadillac Canada, I sat behind the wheel of Cadillac's flagship premium luxury sedan, the CT6 and navigated to the highway, Autoroute 20 Ouest, to drive through rural Quebec via Kamouraska on the St. Lawrence and to our final destination, Québec City and Jean Lesage International Airport.
Why the leap of faith? On some parts of this divided highway, we were encouraged to drive without our hands on the wheel or our foot hovering over the accelerator or brake pedals. The intent was to experience General Motors Super Cruise™ technology only currently available on the 2018 Cadillac CT6 and is the industry's first true hands-free driving technology for the highway.
That's right–hands free. Completely. No need to have your hands suspended over the steering wheel while the CT6 awaits a tender and reassuring touch to its steering wheel. In fact, you can place your hands on your lap, scratch your ear and still, this magnificent driving machine will continue dead centre of the lane on the highway at a speed you determine, in complete control. You see, unlike other driver assistance systems, Super Cruise utilizes two advanced technology systems—a driver attention system and precision LiDAR map data—to ensure safe and confident vehicle operation.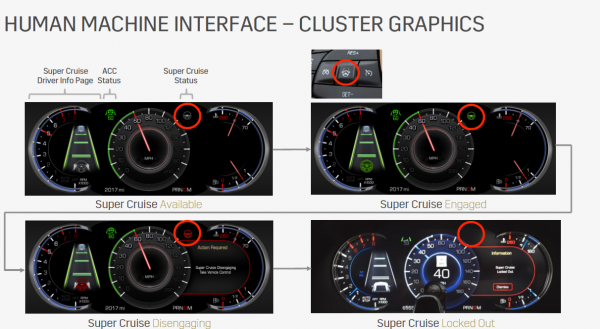 These systems are added to the network of cameras and radar sensors in the CT6, providing a more data-rich approach to driver assistance that is unique in the industry.
Super Cruise delivers comfort and convenience for long-distance travels and daily commutes. In addition, its hands-free capability and driver attention system help the driver safely complete common tasks in the car, such as using the navigation system, adjusting the audio system or yes, even taking a phone call.
Super Cruise adds automatic lane-centering to CT6's existing suite of driver assistance active safety technologies, enabling automatic control of speed and steering during highway driving. It should be noted, however that Super Cruise will only function on previously mapped, divided highway systems. In North America, this represents more than 250,000 miles of highway.
We spoke with Mark Khoury, National Marketing Manager of Cadillac Canada about this Level 2 semi-autonomous driving system and the need for a heart-stopping leap of faith.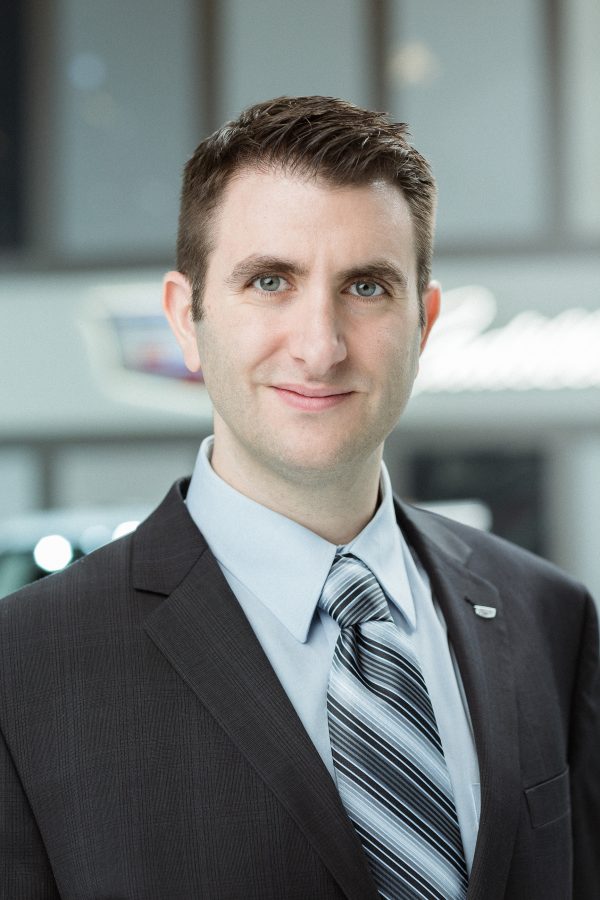 As Mr. Khoury stated, "Super Cruise is basically a "super" adaptive cruise technology that utilizes a version of General Motors own lane keep assist and 360 degrees of surround cameras."
The leap of faith is trusting the onboard technology and systems to "understand" and "read" the highway so you may, tentatively at first, remove your hands from the steering wheel. The first few moments are a little off-putting, to put it mildly. Your natural inclination is to grab the wheel—especially when you can see a bend on the highway ahead which also has a camber running from left to right. But when you feel and experience for yourself the ease that this equipped CT6 handles the road, fear soon dissolves to gales of giggles and broad smiles.
"We have tried to make the user experience friendly and uncomplicated," said Mr. Khoury. "In fact, we make it all quite simple to activate our exclusive, industry-leading semi-autonomous driving feature."
Truth is, the technology is simple to activate. When you access a divided, limited-access highway, a white steering wheel should be visible on your centre console gauge. Now press the Super Cruise icon (steering wheel logo within two lanes) on the left side of the steering wheel and the original white wheel on your screen changes to green—as does the top section of the steering wheel.
With Super Cruise activated, it will scan up to 2.4 kilometres of the road ahead and its surroundings to navigate through any curves or even elevation changes. Should you need to change lanes due to slower moving traffic, activate the applicable turn signal and physically steer the CT6 into the desired lane. The steering wheel at the top will turn blue. Once established within the lane, Super Cruise will automatically reactivate to green and will resume the drive with no need of additional acceleration, braking or steering input by the driver.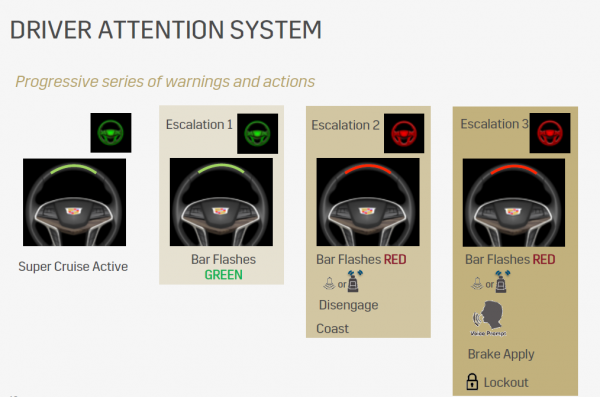 I pointed out to Mr. Khoury that while perhaps providing a more relaxed driving experience, we did experience a hiccup or two. Super Cruise is designed to drive precisely between the marked lines on a highway. All the cameras and on board tech cannot account for every possibility and the system will almost robotically drive between two lines, even if those lines head into construction bollards! "So, as you experienced, there will be occasions when driver intervention is absolutely required. Driver input is still required on occasion so the driver cannot allow themselves to be distracted."
"Super Cruise watches your eye movements rather than steering wheel touches. An infrared camera above the steering wheel "watches" over your eye movements at all times, making sure your focus is on the road. Should you look down at your phone or block your vision from the road by rubbing your eyes or even yawning, the CT6 will flash a red light from the top of the steering wheel."
Should you glance over to your driving companion and engage for more than four seconds the same reaction will occur. If you do not react, for whatever reason, the driver's seat vibrates in a severe and punitive fashion and the vehicle may slow down and come to a stop with four-way-flashers frantically signaling while the authorities are notified of your whereabouts thanks to OnStar!
"In late February 2018, Cadillac's Super Cruise ™, the industry's first true hands-free driving technology for the highway, was named 2018 Best Technical Innovation Technology by the Automotive Journalists Association of Canada (AJAC) at the Canadian International Auto Show," smiled Mr. Khoury.
Let's be clear: Super Cruise is not infallible. Cadillac is positioning itself as a leader in semi-autonomous technology via Super Cruise with multiple redundancies for added safety.  At time of writing, the Super Cruise technology is the best semi-autonomous driving system commercially available. General Motors plans on rolling it out in other vehicles by 2020.
David Taylor is an independent automotive lifestyle writer, producer, and editor based in Barrie, Ontario who is fascinated by innovation and technology which enhance the overall driving experience. He's also a member of the Automobile Journalists Association of Canada (AJAC) and is Co-Chair and a Director of that organization's Canadian Car of the Year Award (CCOTY). Follow him on Twitter @Omemeeozzie or on Instagram @hugoscaroftheweek.