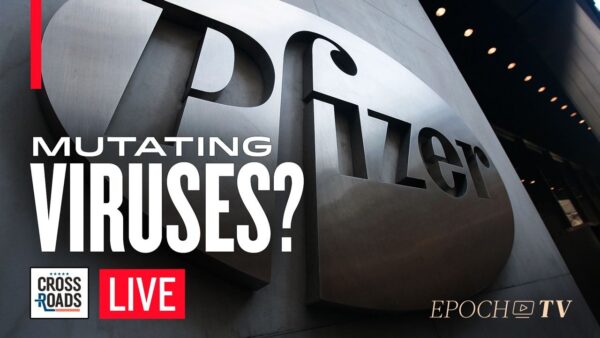 The American left has launched a new movement to defund the police after police bodycam footage showed the beating and subsequent death of Tyre Nichols by police officers. Despite the fact that the officers involved were all black, the movement is again being framed around race. Yet, is race the real reason, or is there another agenda? Meanwhile, former President Donald Trump has officially launched his 2024 campaign for president and has outlined his policies on major issues including public safety, immigration, and the politicization of American education. And in other news, Pfizer has released its official response to an undercover video from Project Veritas alleging that it has been looking into experiments to mutate the COVID-19 virus. In this live Q&A with Crossroads host Joshua Philipp, we'll discuss these stories and others, and answer questions from the audience.
About the show
It's easy to get lost in the daily news cycle, with its constant barrage of headlines and updates. What's often missing, however, is a broader and deeper analysis of what's behind the headlines. "Crossroads," hosted by Epoch Times senior investigative reporter Joshua Philipp, is an opinion and analysis show that presents deeper insights into the news cycle, culture, and society. It connects current events with history, ties various news stories together with analysis and opinion, and goes beyond the headlines to present a clearer picture of what's happening in the world.
About Joshua Philipp
Joshua Philipp is an award-winning investigative reporter with The Epoch Times and host of EpochTV's "Crossroads" program. He is a recognized expert on unrestricted warfare, asymmetrical hybrid warfare, subversion, and historical perspectives on today's issues. His 10-plus years of research and investigations on the Chinese Communist Party, subversion, and related topics give him unique insight into the global threat and political landscape.