Businesswoman Moved to Tears by the Magic of Shen Yun
April 21, 2014 2:01 am Last Updated: April 21, 2014 2:03 am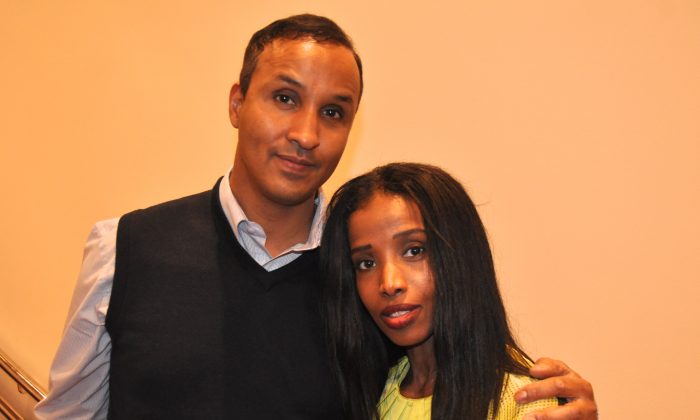 DUBLIN, Ireland—Businesswoman and consultant Mrs. Minal Ahmed enjoyed Shen Yun with her husband on Sunday April 20th at The Convention Centre Dublin in the Irish capital.
After the show, Mrs. Ahmed said: "It would be really great for a show like this to go to the Gulf, to the UAE or to Qatar, to educate people. It would allow the people there to see how different nations and different cultures have so much in common."
According to the Shen Yun website, the show visited over 100 cities around the world in 2013, including cities in North and South America, Asia, Australia, and Europe. However, it has yet to appear in the Gulf region.
Shen Yun's mission is to restore China's semi-divine culture, and to present it in the form of the performing arts. Living in London but originally from the Arabian Peninsula, Mrs. Ahmed commented on how she saw so much of her own culture in the show: "We saw lots from our religion in the show–I was really surprised, because our religion is about compassion, tolerance, and love. For people where we come from to see that a show like this exists is really great."
Mrs. Ahmed's husband, Apti Omar, said that his wife was moved to tears at one stage during the show. He said, "The scene with the mother and daughter and the way they were separated, that touched a nerve with my wife, and she got upset and emotional."
Mr. Omar was referring to a dance called The Steadfast Lotus, which depicts an all-too-common scene from modern-day China, where a mother is taken away by communist party police because she practices the peaceful cultivation way known as Falun Gong. According to the shows programme, "The daughter endures tribulations searching for her mother, until her steadfast faith gives her newfound hope."
Mr. Omar said: "The dancing, I thought, was excellent. It was something I had not seen before. To see the explosion of colour and the dancing was amazing. I really enjoyed it."
Reporting by Martin Murphy and Gerald O'Connor
New York-based Shen Yun Performing Arts has four touring companies that perform simultaneously around the world. For more information, visit Shen Yun Performing Arts. 
The Epoch Times considers Shen Yun Performing Arts the significant cultural event of our time. We have proudly covered audience reactions since Shen Yun's inception in 2006.