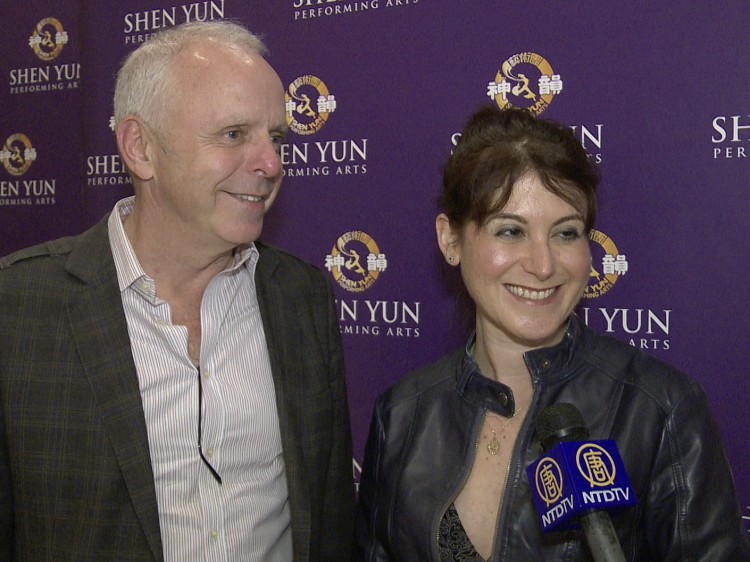 NEW YORK—Stephen Touhey, owner of LMD Partners, Inc. construction company, said he felt fortunate to get tickets to Shen Yun's final performance on Sunday April 22 at Lincoln Center. Due to high demand, the New York-based company added a seventh performance to its current run in the city on Sunday evening.
Mr. Touhey would not have been able to get tickets if this performance wasn't added.
"I am so excited," said Jessica Shani, President of Shani Marketing Solutions, who attended with Mr. Touhey. "This is a great opportunity; I am so happy we got to do it," said Ms. Shani.
Shen Yun revives 5,000 years of Chinese culture, a culture held to be divinely inspired, according to the Shen Yun website. Ms. Shani said she felt the definition of Shen Yun even before the masters of ceremony explained it midway through the performance.
Shen Yun, although difficult to translate its profound meaning, can be translated as the "beauty of divine beings dancing."
Ms. Shani said she could see "the divinity of each movement … and I thought about that before I even knew the definition."
"It is absolutely beautiful. Some parts almost make you want to cry," said Mr. Touhey, "Really beautiful."
Reporting by NTD Television and Tara MacIsaac.
Shen Yun Performing Arts, based in New York, has three touring companies that perform simultaneously around the world, with a mission to revive traditional Chinese culture. Upcoming performances in the United States include Chattanooga, Tennessee on April 24, and Columbus, Ohio on April 26-27.
For more information, visit ShenYunPerformingArts.org.