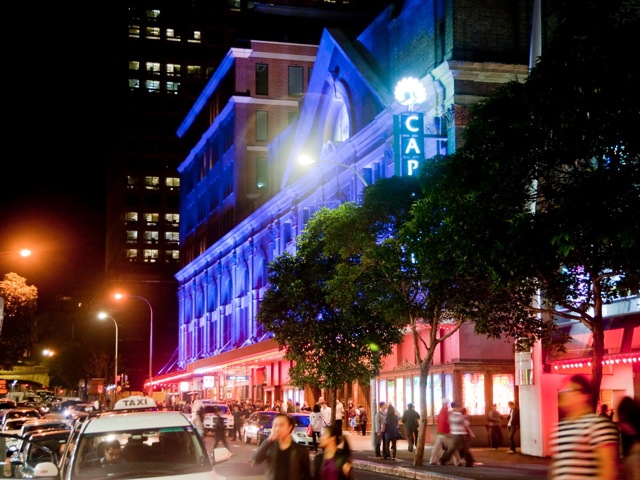 SYDNEY—Shen Yun Performing Arts New York Company delighted the audience at Sydney's Capitol Theatre on Wednesday May 2.
"I think it's quite good," said business owner Colin Mackenzie. "I've quite enjoyed it."
New York-based Shen Yun tours the world with an all-new performance each year, "with the mission of reviving 5,000 years of divinely inspired Chinese culture," according to its website. "Classical Chinese dance is at the heart of the performance, along with brilliant costumes, breathtaking projection, and an orchestra that combines both classical Western and Chinese instruments."
"The costumes are very good, very colorful," said Mr. Mackenzie, noting one of Shen Yun's trademarks—handmade costumes that have inspired fashion designers the world over. "And the choreography is quite good," he added.
Shen Yun's unique orchestra especially stood out to Mr. Mackenzie, who said the "music is beautiful."
"I like the Chinese music," he added. "Especially the violin, the Chinese violin."
The company's website explains how the sounds of the East and the West are harmoniously blended. "This is how the effect is achieved: A Western philharmonic orchestra plays the foundation, while traditional Chinese instruments lead the melodies. The sound produced is uniquely pleasing to the ear. The ensemble at once expresses both the grandeur of a Western orchestra and the distinct sensibilities of China's 5,000-year-old civilization."
'An Excellent Performance'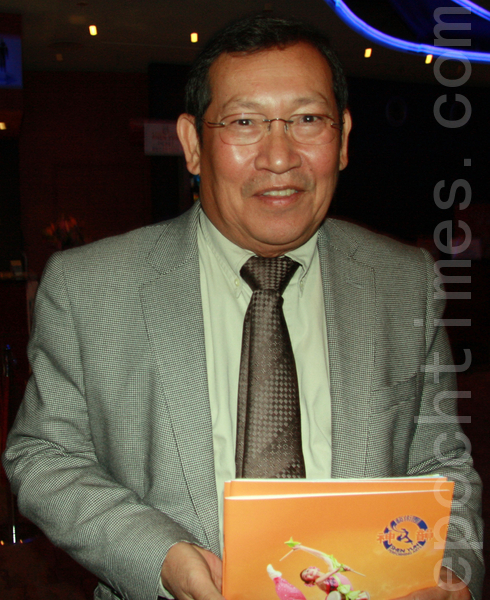 Watana Wanasawage, president of the Thai Restaurant Association of Australia, was also in the audience on Wednesday.
"An excellent performance," he said. "Very well performed."
Several dances caught Mr. Wanasawage's attention, including How the Monkey King Came to Be and Lotus Leaves. The first renacts the beginning of the classic Chinese tale, the Monkey King, while Lotus Leaves depicts lotus maidens, "delicate yet playful," dancing atop the waters, according to Shen Yun's program book. "The dancers' unique full-circle fans sway like lily pads in the wind, evoking scenes of a flowering lotus garden in the summertime."
Another dance that Mr. Wanasawage commented on, The Choice, shows the current persecution of the peaceful spiritual practice Falun Gong, also known as Falun Dafa, and how the persecution presents every person in society a choice.
Even though Shen Yun is a performance of classical Chinese dance and music, the show cannot be seen in today's China, where the Communist Party has worked for decades to destroy traditional culture.
"Now is the 21st century, we shouldn't have something [like this happening now]," said Mr. Wanasawage. "We should [be able to] have our voice to say something freely."
Reporting by Christine Hong and Zachary Stieber.
Shen Yun Performing Arts, based in New York, has three touring companies that perform simultaneously around the world, with a mission to revive traditional Chinese culture. Shen Yun Performing Arts New York Company will perform at Sydney's Capitol Theatre through May 6.
For more information visit ShenYunPerformingArts.org