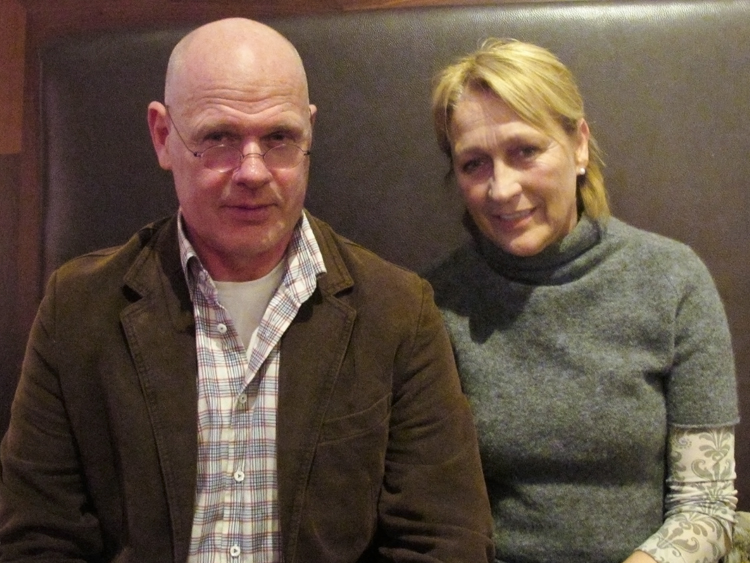 THE HAGUE, The Netherlands—Herman Buitelaar and his wife Maria watched Shen Yun Performing Arts at The Hague's Lucent Danstheater on March 12. Mr. Buitelaar thought it was "really fantastic. A gift to my eyes."
Mr. Buitelaar is the owner of a company that manufactures machines that process metal and wood. Mrs. Buitelaar is the manager of that business. Both spend considerable time in China on business trips and saw some local performances there, but after seeing Shen Yun, they summarily concluded: "You don't see this in China."
Shen Yun Performing Arts is based in New York and is acclaimed as the world's premier classical Chinese dance and music company. It currently has three companies touring the world and the Shen Yun International Company will visit seven cities in Europe during March and April.
Shen Yun seeks to revive the 5,000-year-old traditions of China and show the "the deeper spiritual core of the ancient culture," which were destroyed under six decades of communist rule, according to Shen Yun's website. The performance includes dance, a live orchestra, a digital backdrop and detailed costumes to provide the audience with a complete impression of the authentic Chinese culture. Traditional arts and values as Shen Yun presents them are not able to be shown in China today.
Nonetheless, Mr. Buitelaar said that he was going to watch Shen Yun next year and take some of his business relations to see the "beautiful" show as well.
Mr. Herman said he was particularly taken by the opening dance, An Era Begins. "When I saw the opening … so fantastic, [and] especially the silk dance, it was so beautiful, fantastic, really fantastic," he said.
Shen Yun combines about 20 different pieces in one show, to give the audience a unique insight into ancient and even present day China.
"Whether set in the past or in contemporary China, every dance embodies traditional Chinese values. Ideals of loyalty, filial piety, and veneration for the divine are cherished and celebrated," states Shen Yun's website.
Both Mr. and Mrs. Buitelaar commented positively on these traditional principles and clearly saw them transpiring in Shen Yun's performance. Mr. Buitelaar said: "The whole concept that there is an interaction between human life and divine life, and that the good is supported by nature, by the divine and it will triumph in the end. That's a universal experience of all wise people, and that is beautifully, artistically expressed in this art form. But it's a universal theme, it's not a religion, it's an experience, a universal experience, the principle of life. Life will triumph, the truth will triumph."
Mrs. Buitelaar alluded to the portrayal of Falun Gong practitioners meditating in one scene and said: "For me it is a positive feeling, very good and I'm very glad to see that there is still a young group of Chinese people who like to show the rest of the world that China is not only a non-spiritual country, there is so much spirit in the Chinese people."
Reporting by Valentin Schmid and Mary Man.
New York-based Shen Yun Performing Arts has three touring companies that perform simultaneously around the world. Shen Yun Performing Arts International Company will next perform in Berlin from March 16-18.
For more information, please visit ShenYunPerformingArts.org.