Business Owner: Everybody Should See Shen Yun
April 3, 2013 12:55 am Last Updated: December 23, 2013 10:14 pm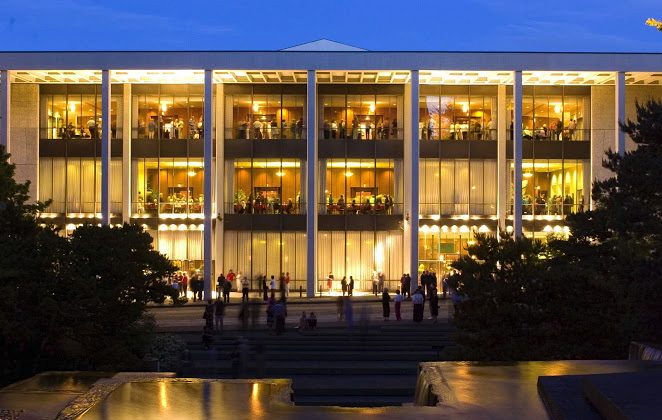 PORTLAND, Ore.—Mr. Norman Myhr, who saw Shen Yun at the Keller Auditorium in Portland, Ore., Tuesday, was so amazed with the performance that he had to search for the words to express his feelings.
"Wow! It's really, really … it's almost an assault on the senses. You think you see everything and the next dance is even better. It's really exciting," said Mr. Myhr, a Portland business owner.
His wife, Mrs. Joan-Marie Myhr, described the performance as breathtaking and was particularly attracted to the colors and the elegance of the female dancers.
"I love their costumes. I love the colors, combinations, and the women. All of the women are just so beautiful," she said. "It's just elegant, beautiful, innocent—very nice."
Exquisite, colorful costumes form a unique part of Shen Yun performances. According to Shen Yun's website, "Every costume in a Shen Yun performance is presented with brilliant colors, displaying a splendid spectacle," ranging from heavenly regalia to the attires from various dynastic periods and to the clothing of China's ethnic groups.
Mr. Myhr said that he is familiar with Asian cultures. He found Shen Yun's way of showcasing China's long history both fascinating and entertaining.
"It's a very long, rich history, and this is a great way of showcasing it—illustrating it in a very entertaining and fun way," he said. "I think some of the allegories that the stories that are being told in dance are just fascinating."
He was deeply impressed with the digitally protected backdrop, commenting that just this aspect alone is enough to make the performance a must see.
"I think the use of multimedia is some of the best I've ever seen—where they're actually using the screen behind the dances," he said enthusiastically. "Anybody should come see this—just for the sheer technical aspect of it, never mind all the other. It's very good."
Shen Yun's backdrops are all digitally projected. According to Shen Yun's website, they are "magical windows to completely different realms … extending the stage and transporting the audience to a world where heaven and earth are one."
He was equally impressed with the dancing, adding that he has never seen a dance company like Shen Yun. "The athleticism of the dancers, both men and women, is astounding," he said.
Classical Chinese dance entails very difficult bodily techniques, according Shen Yun. It is one of the world's most comprehensive dance systems. The dance movements often include jumping, tumbling, and flips.
Mr. Myhr said that he has always heard about Shen Yun, but hasn't had the chance to see the show until Tuesday. Attending the performance with his wife and daughter, he said that they are glad they bought the tickets.
With reporting by Rachel Huang and Maria Chow
New York-based Shen Yun Performing Arts has three touring companies that perform simultaneously around the world. For more information, visit ShenYunPerformingArts.org.
 The Epoch Times considers Shen Yun Performing Arts the significant cultural event of our time. We have proudly covered audience reactions since Shen Yun's inception in 2006.