Researchers at one of Britain's leading support and advice platforms for startups said the 2020 market seems poised to reward new businesses that fill more conservative needs.
From sober socializing to modest fashion, experts at Startups—the UK's largest small business advice platform—predict strong demand in 2020 for business offerings that target customers with values that lean towards the traditional.
"Non-alcoholic fun is going to be an exciting sector in 2020," said Scarlett Cook, a Startups staffer who researches market trends.
Cook said growing numbers of Britons choosing to go sober is likely to translate into growing demand not just for non-alcoholic alternatives, but leisure and entertainment services that cater to teetotalers.
"Options to explore include creating non-alcoholic drinks or opening a non-alcoholic distillery," Cook said. "Related opportunities lie in running festivals or events, as well as competitive socializing companies—all of which offer other avenues to access the non-alcoholic fun trend."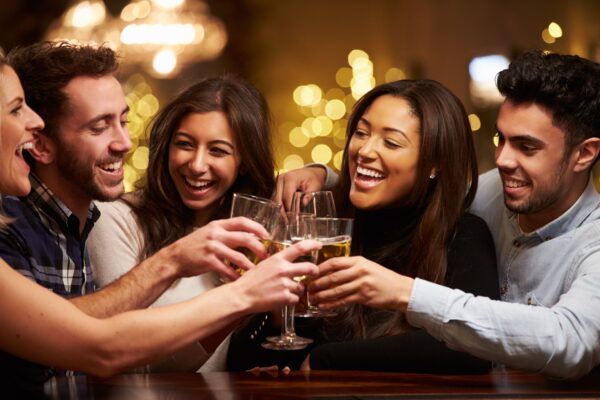 According to Mintel's 2019 UK British Lifestyles Report, 20 percent of adults in the UK said they don't drink alcohol, while 47 percent of those who buy or drink alcohol have cut down on the amount they consumed in the past year.
Jack Duckett, Associate Director of Consumer Lifestyles Research at Mintel, noted: "The fact that so many Brits are cutting down on the amount of alcohol they drink has proven to be a boon for soft drinks brands. The industry has helped to further drive this demand by launching a raft of new soft drinks—using more sophisticated packaging and flavor profiles to help secure a 'grown-up' audience."
Modest Fashion In the Spotlight
Another promising trend is growing demand for fashion-related goods and services for customers who put a premium on modesty.
"Modest fashion is set to be in the spotlight this year," Cook told The Epoch Times. "As well as running an online shop or becoming a social media influencer, fashion events, media publications, and styling services that are tailored with the modest fashion audience in mind all offer business opportunities."
Modest fashion is essentially about clothes that aren't too revealing, with examples that include long dresses, long-sleeved tops, and high necklines.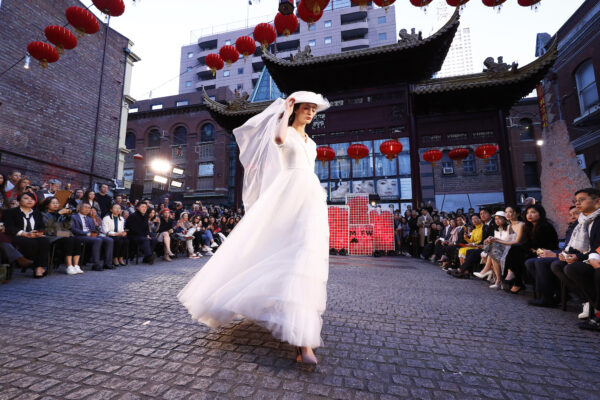 John Lewis's recent retail report shows shoppers are choosing "longer lengths and looser fitting styles" over "restrictive, tight-fitting clothing."
Abigayle André, founder of modest fashion brand Modessa, told the Yorkshire Post after launching her brand in 2018 that business was booming and insisted the trend toward conservative fashion was here to stay.
"Modest fashion has certainly gained traction within the last year," she said. "Take a look at Marks & Spencer who now have a dedicated 'modest' tab on their website, or at the higher end, Net-A-Porter, who have introduced the same."
The global modest fashion market is said to be worth hundreds of billions and is predicted to grow over the next few years. Whatever the reasons for choosing it are, modest dressing is here to stay.
"It is not just for those who have religious beliefs. It is for any woman who does not feel the need to show her body to gain attention, respect or anything else for that matter," André said.
Craftwork and Self-Reliance
Customers inclined to buy goods and services that tug at sentiments for simpler times also seem to be on the rise. Startups staffer Alec Hawley told The Epoch Times that research points to an uptick in demand in the UK for services that teach traditional skills of self-reliance.
"Research shows that 61 percent of Gen Z Brits attended a craft-based class in the last year," Hawley said. "Driven by the overall craft renaissance, the focus has shifted from buying to doing, with knitting and crochet particularly popular among those keen to reconnect with simple pleasures."
He added that the very corporations that specialize in mechanized mass-production of the consumer goods that inundate today's markets have a soft spot for the artisanal.
"There's also great appetite for craft in the corporate environment with companies looking for therapeutic team building sessions an increasingly lucrative market for businesses in this area," Hawley said.
Kate Smith, who founded a successful craft-related business called The Makery, said three dominant trends in this market were likely to continue to be the focus for 2020.
One of these, she said, is wider acknowledgment of the benefits that craft has on mental well-being. The others are sustainability and a focus on experience.
"People wanting to invest in experiences rather than material goods," she said, adding that many customers find it highly satisfying to repair something rather than buy new.
Family-Based Elderly Care
Notions about how to care for the elderly appear to be shifting, too, with more people choosing to forego impersonal, institutional care, in favor of more traditional forms of looking after loved ones.
Demand for health care services for the elderly in Britain is growing by around 6 percent per year, while the number of nursing and residential homes has fallen by 6 percent and 11 percent in 2014 and 2019 respectively, according to the Care Quality Commission, an independent regulator of all health and social care services in England.
Care platforms that let older adults to live at home independently are growing in number. Some of the business ideas taking hold in the agetech sector include apps that offer tailored, proactive care, as well as hardware and software that detect issues in a non-intrusive ways.
Max Parmentier, CEO of agetech startup Birdie, a care platform that helps the elderly live at home independently for longer, said there's a trend in Britain away from placing the elderly in institutional care in favor of family members looking after their loved ones.
"The home care market is growing fast (6 percent per year, conservative assumption) while the care home market duration is decreasing," Parmentier told Startups.
He said that in building his business venture, he leveraged the trend toward "more coordinated, tailored, proactive care instead of the generic, reactive, uncoordinated care happening today."
The complete Startups list of trending new business ideas in 2020 can be found here.