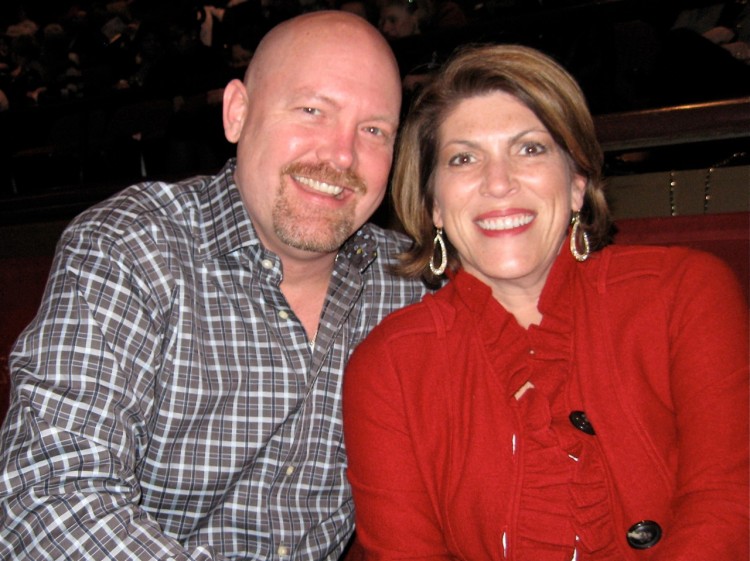 ST. LOUIS—Shen Yun Performing Arts presented the grandeur of classical Chinese dance and music at St. Louis' Peabody Opera House on Saturday, Feb. 18. Steve and Joyce Schaefer were among the excited audience.
"It's beautiful, very pretty," said Ms. Schaefer, a business owner and coach. "We were talking about the history and the 5,000 years, and just bringing it to life."
New York-based Shen Yun draws its inspiration from the 5,000 years of traditional Chinese culture–a cultural treasure that has been all but destroyed by the Chinese communist regime since it came to power more than 60 years ago.
Ms. Schaefer was intrigued by the mention of Falun Dafa during the program, an ancient spiritual discipline that is being repressed and its followers are being persecuted in China today.
"It's very interesting, fascinating," she said.
Ms. Schaefer also particularly enjoyed Joyful Little Monks, in which, on a bright morning, apprentice monks gather to tidy up the temple with brooms, basins, and washcloths. Eager to do well, they put their hearts into their work–with fun and humorous results, according to the program booklet.
"I was hoping my husband, if I dressed him up in a brown suit, he might like to be that happy," Ms. Schaefer said jokingly.
Her husband, Steve Schaefer, who is a manager at global seed and agricultural company, Monsanto, laughed at his wife's comment.
Mr. Schaefer was also enjoying the performance. He said: "I enjoy the culture, I enjoy the arts, I enjoy the soprano singers, the opera singers a lot. It's beautiful."
Shen Yun also boasts award-winning soloists who sing in Chinese with the lyrics displayed in English projected on the backdrop screen.
"I liked the words … they're beautiful. Their voices are amazing," he said.
Ms. Schaefer said she felt there was a message about Dafa in the performance – a message of truth, compassion and tolerance. "I mean, to me that's the message … that's what they are aspiring to have."
According to Shen Yun's website, "Falun Gong, also called Falun Dafa, is guided by the principles of 'Truthfulness, Compassion, and Tolerance.' It has helped over a hundred million Chinese people understand and return to the essence of traditional Chinese culture—Confucian, Buddhist, and Taoist schools of thought."
Even though followers of Falun Dafa are being persecuted in China today, "their spirit of compassion and tolerance manifest the very essence of China's 5,000-year-old divine culture."
Reporting by Kerry Huang and Anna Stute
New York-based Shen Yun Performing Arts has three touring companies that perform simultaneously around the world. Shen Yun Performing Arts Touring Company will next perform in Denver on Feb. 22 and 23 at The Buell Theatre, Denver Performing Arts Complex.
For more information, visit ShenYunPerformingArts.org.