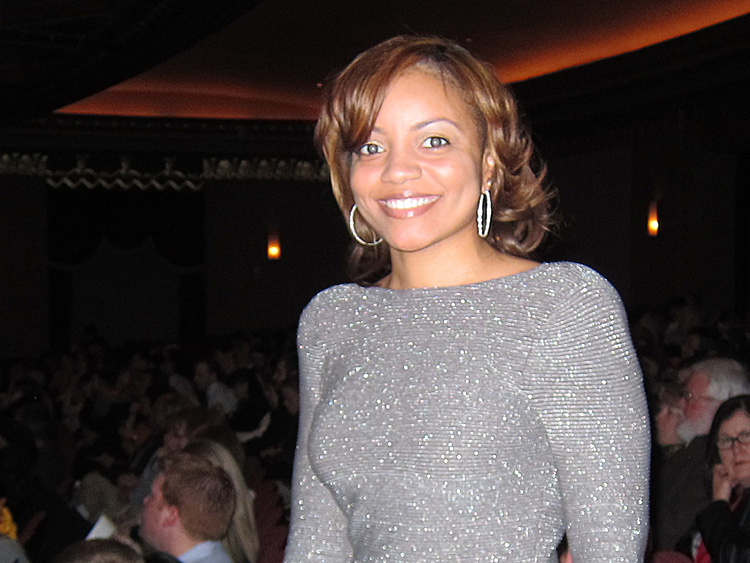 ST. LOUIS—Kishawna Anstead was among the appreciative audience at the Peabody Opera House, a historic theater in the heart of downtown St. Louis, on Saturday night, Feb. 18. She was taking in the extravaganza of classical Chinese dance and music presented by New York-based Shen Yun Performing Arts.
Ms. Anstead, a business analyst for Boeing, responded to the performance with a slew of adjectives: "It's fantastic, fantastic, exhilarating, lively, it's awesome, a great performance."
Based in New York, Shen Yun Performing Arts was established in 2006. Its mission: to revive traditional Chinese culture—a rich history that has been all but wiped out by decades of communist rule, especially since the Cultural Revolution.
Although Shen Yun tours with a full orchestra composed of both Western and Chinese instruments and also boasts three award-winning soloists, it is best known for its premier classical Chinese dance company.
Of the dancing, Ms. Anstead said, "Very lovely, I mean its precise—that's how I can size up the whole show—it's very precise, all the movements and moves … very precise."
Using story-based dance, the performers depict ancient legends and modern tales of courage—all set in China.
Ms. Anstead said that could follow the stories in the dances and found them engaging: "I can tell what's going [on], the battle between good and evil. It comes across very well."
She also mentioned that the visual aspects of the show impressed her, including the digital backdrop that set the stage with scenes from ancient gardens to Mongolian grasslands, according to the company's website.
"The backdrop is colorful; it's intriguing, I love it," Ms. Anstead said.
To sum up her experience, Ms. Anstead repeated: "I'm very impressed, very impressed."
Reporting by Valerie Avore and Sharon Kilarski
New York-based Shen Yun Performing Arts has three touring companies that perform simultaneously around the world. Shen Yun Performing Arts Touring Company will perform at the Peabody Opera House again, Sunday Feb. 19.
For more information, visit ShenYunPerformingArts.org.