If you want to lose weight, you are not alone. More than two-thirds of Americans are overweight and a third of them are obese. The problem is many people (an estimated 85%) do not succeed with their weight loss plans. So what is an effective diet that can really help losing weight?
There are many types of weight loss methods out there, and the ketogenic diet (often called the keto diet) has gained popularity in the last two years. Some claimed it worked for them, but others like celebrity fitness trainer Jillian Michaels have criticized it.
Let's examine the science, the facts, and the risks to let you decide if the keto diet is the right diet method for you.
What Is the Keto Diet?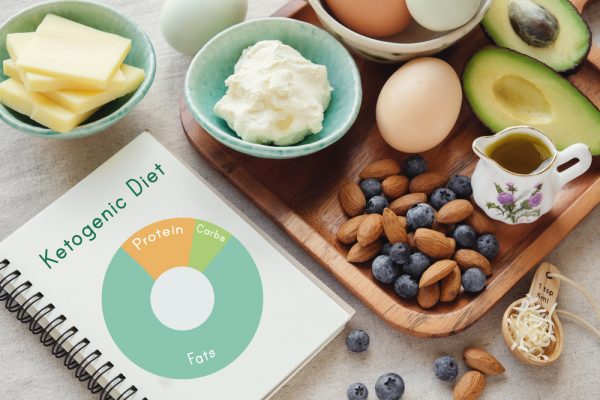 The Keto diet is a low-carb diet that focuses on fat. It's different from other low-carb diets like Paleo, South Beach, and the Atkins diets, which focuses on high-protein foods. Keto dieters mostly eat high-fat foods like eggs, meat, oils, butter, cheese, and fish as well as very low-carb vegetables like leafy greens and cauliflower.
How Does It Work?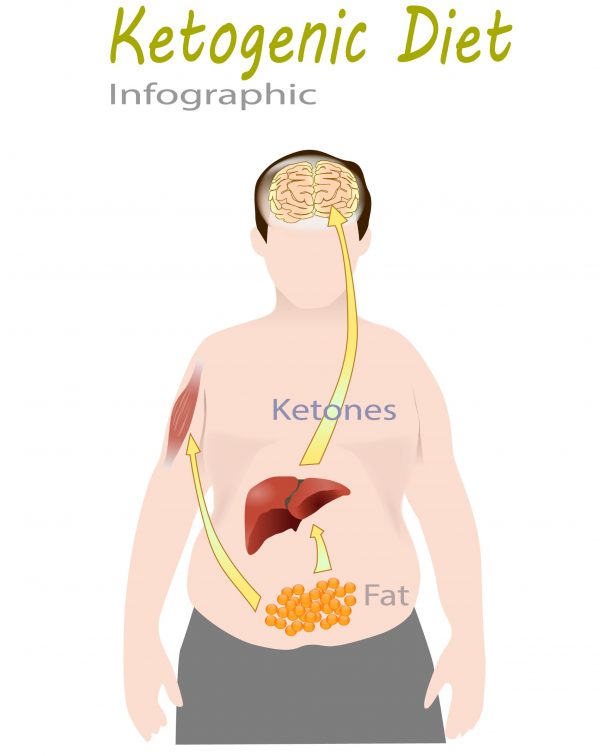 In order to make the keto diet work, you need to restrict your carbohydrate intake to less than 50 grams per day. When you eat less than 50 grams of carbs a day, your body eventually runs out of fuel (in the form of blood sugar, which is broken down from carbs) and this typically takes 3 to 4 days.
After running out of blood sugar, the liver will start producing ketones from fat, and your body now enters into a metabolic state of "ketosis." Ketones are produced if you eat very few carbs and will be used as an energy source for the body.
At the same time, you can only have moderate amounts of protein, because excess protein can also be converted to blood sugar. The recommended amount of protein is 60 grams a day if you are on the keto diet.
What to Eat on the Keto Diet?
The most important thing for reaching ketosis is to avoid eating too many carbs, keeping your carb intake under 50 grams per day or ideally below 20 grams. Also, only moderate amounts of protein, or around 60 grams per day.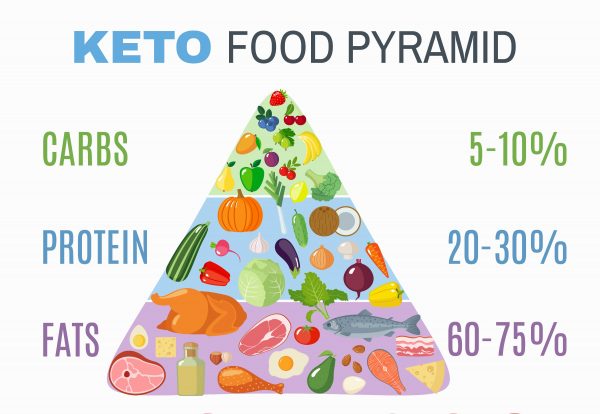 These are the real low-carb foods, like meat, fish, eggs, low-carb vegetables (eg. leafy greens) and natural fats like butter or olive oil.
You can also drink water, coffee and tea.
Foods To Avoid on the Keto Diet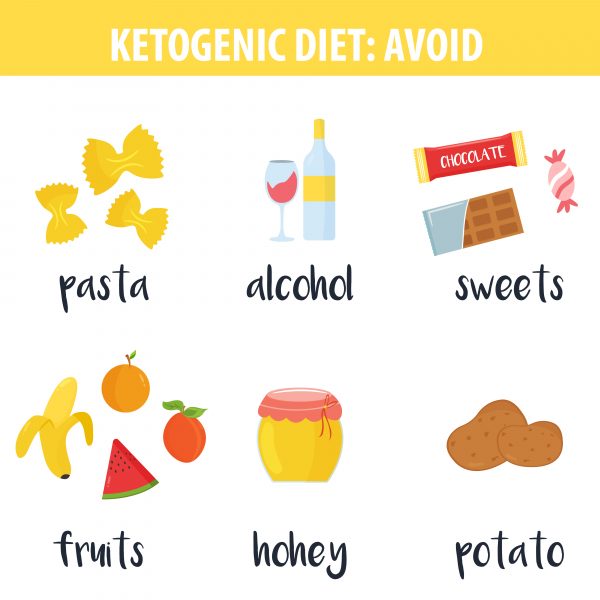 Here are some of the foods you should not eat on a keto diet – foods full of sugar and starch. As you can see, these foods are much higher in carbs.
You can read here for a full list of foods to eat and to avoid.
Does It Work?
Some keto dieters say it has transformed their lives.
Kristina said on her Instagram "I used to be severely overweight for a period of my life (probably considered obese)."
She said she tried everything but nothing worked. "It wasn't until October of 2016 that I learned about the ketogenic lifestyle and started that way of eating and was able to lose 10 pounds in 2 months, just from making better food choices."
She then began a fitness regime, and within one year she hit her goal. From June 2015 to January 2018, she lost about 76 pounds and 7 dress sizes.
Another testimonial is from Jay Albright, whose story was shared on Women's Health. He lost 50 pounds and counting after one year.
Are There Any Risks?
The ketogenic diet initially became popular as a therapy for epilepsy in the 1920s and 30s. Only in recent years has it been used for losing weight. While some people have success with the keto diet, it's still controversial regarding its potential risks to people's health.
In a Harvard Health article, Kathy McManus, who is the director of the Department of Nutrition at Harvard-affiliated Brigham and Women's Hospital, noted that the keto diet is a medical diet and explained its potential health risks.
"The keto diet is primarily used to help reduce the frequency of epileptic seizures in children. While it also has been tried for weight loss, only short-term results have been studied, and the results have been mixed. We don't know if it works in the long term, nor whether it's safe," said McManus who is a registered dietitian.
"If you're not eating a wide variety of vegetables, fruits, and grains, you may be at risk for deficiencies in micronutrients, including selenium, magnesium, phosphorus, and vitamins B and C," McManus added.
She said that too much saturated fat is linked to heart disease. Other problems include making existing liver problems worse, because the liver needs to metabolize so much fat. Kidney problems can also occur.
Furthermore, due to the fact that the diet is low in fibrous foods like beans and grains, some dieters may suffer from constipation.
Everyone's body and health condition are different, so it's highly recommended that you talk to a doctor before attempting a ketogenic diet to make sure it is safe for your health.
Disclaimer: This article is for informational purposes only and is not a substitute for professional medical advice.