Bulgarian Bodybuilder Defies Adversity
April 25, 2013 3:35 am Last Updated: April 13, 2016 3:17 pm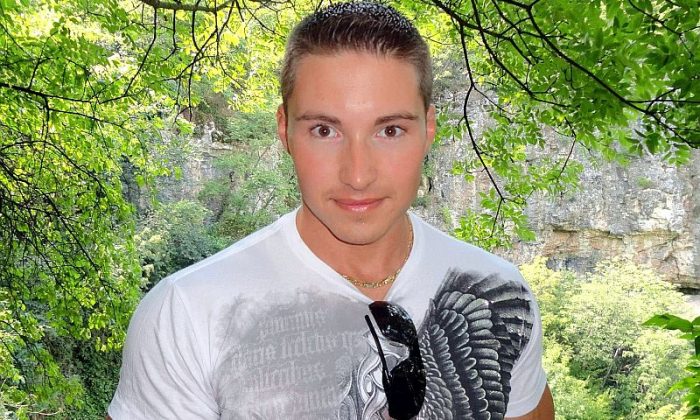 SOFIA, Bulgaria—Bogomil Yordanov's muscular build immediately advertises his physical strength. His tenacity of spirit, however, revealed itself gradually as he sat in a club in downtown Sofia, Bulgaria, to tell The Epoch Times his story.
Yordanov, 28, is a national bodybuilding champion, in spite of a car accident doctors said would cripple him for life. He is an accomplished lawyer, in spite of little time to study as he worked from a young age when his mother became too sick to support them.
His father abandoned the family before Yordanov was born. He was raised by his mother and her parents.
"My grandfather told me heroic stories from history, and my grandmother read me books and fairy tales," recalled Yordanov. His voice was soft, and his manner warm and tranquil.
"I wanted to help the good people so they would not suffer, to beat the bad guys, to spread justice, as I believed that the good characters should always be stronger than the evil," he said.
His love of physical training began with karate as a child. By the age of 15 he had already been training long enough to work as a fitness instructor—a necessity, as that is the year his mother was diagnosed with cancer and became too ill to work.
His grades suffered, and he was unable to go to university. He had a dream of helping others obtain justice, and in particular, of helping the poor, as a lawyer.
"I did not have the opportunity to read enough, but I did not put up with it," he said. "I had decided on my major and nothing could stop me," he added seriously.

Yordanov dedicated himself to academic preparation and saving money. He began his studies at a private university in 2004 and later graduated with honors from Cambridge University's law school. Now he works for the Bulgarian Ministry of Labor and Social Policy.
"[It's about] the will to believe and continue to risk, even if nobody else believes in you," Yordanov said.
While he exercised his mind, he continued to train his body.
He was ready for the national bodybuilding competition in April 2005, when the greatest adversity yet stopped him short.
Only 11 days before the competition, a tire on Yordanov's car burst when he hit a bump. He lost control, crashed into a light pole, and awoke a day later in the hospital unable to remember what had happened.
He had dislocated hips, internal bleeding, and other injuries. The car was demolished, and the police officers that arrived at the scene were amazed he had survived, Yordanov said.
"You know, you're already disabled and you will never be able to work out," a nurse told him. He told her he was determined not only to train again, but also to continue competing as a bodybuilder. Yordanov recalled the nurse's response: "This guy has brain damage and doesn't realize what disability is!"
"I look around and see how many people are not happy, how many people are resigned to doing just anything in their lives and have never fought for their dreams," the young man said earnestly. "[Such people] always say that this is the situation and that nothing else can be done. They blame it on their parents, on the state system, on the place they were born, on inequality in society, on the rich, on the politicians—on the others."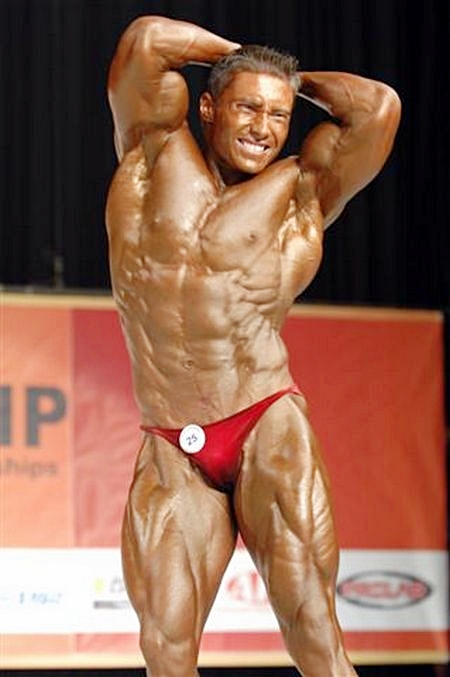 Through the adversity Yordanov faced, he decided he would not give up, not only for himself, but also because "I wish to somehow inspire people's faith in their own abilities, to convince them not to listen to anyone but yourself, and to follow their goals and dreams, no matter how hard it is and whatever others say."
"So I had to continue to follow my path and to show that there are no boundaries," he said firmly.
He returned to the gym two months after his accident. In 2006, he won the Balkan Bodybuilding Championship in Skopje, the capital of the Republic of Macedonia, in the 85 kg (187-pound) category.
His victory was a milestone in his life. He said with a smile: "Nobody believed in me, but I believed. And when I accomplished it, everyone was speechless. When you succeed, you [gain] even greater strength to believe in yourself and in the future."
As a chapter in his life closed, Yordanov knew that physical strength could not battle the injustices he truly cared about.
"It turns out that is not like in the books, where good overcomes evil," Yordanov mused. "In life, it is much more complicated. You can not go out and enforce justice by being like Robin Hood, who takes from the rich and gives to the poor."
His work for the Department of International Cooperation, part of the Bulgarian Ministry of Labor and Social Policy, is very rewarding, said Yordanov. He stopped bodybuilding in 2008, and he hopes his less tangible virtues will stand out above his physique.
Yordanov ended his tale with a moral: "Even if I can get just one person to think, to follow his heart, to be better with others and to be happier, then my whole life and all my difficulties thus far will have not been in vain."