Britain's oldest twins who celebrated their 101st birthday in June, still meet up every week despite living more than 80 miles apart.
Edith Dumbleton and Dorcas Tobin were born on June 28, 1920, at their family home in Banbury, England. The nonidentical sisters have lived through 25 prime ministers and four monarchs.
"It's marvelous we've got to this age because we don't know anyone else near 100, so for us, it's been incredible," Edith, who is older than Dorcas by 45 minutes, said. "We're still going strong and get the best out of it we can."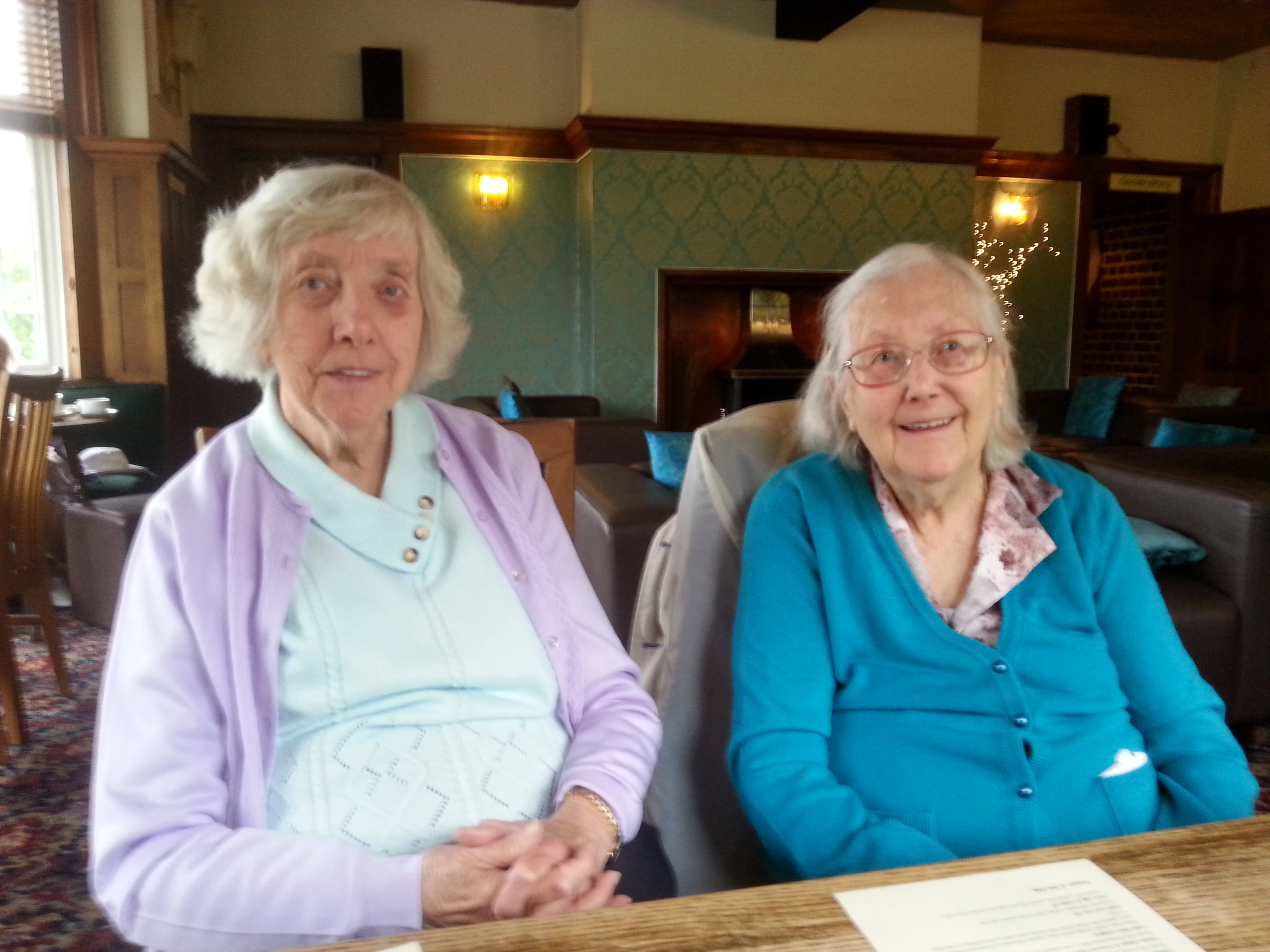 Between the sisters, they have 5 children, 13 grandchildren, and 22 great-grandchildren.
According to Edith's daughter, Christine Bemand, 67, who currently lives with her mother, the twin siblings came from a "modest background," and their dad was an engineer. Unfortunately, when the twins were only 3 years old, their father passed away.
"Their mother brought up the five children as a single mom, so it was a frugal upbringing that doesn't seem to have done them any harm," Christine added.
The sisters left school aged 14 to work in family homes, doing chores until the Second World War broke out.
"That was their opportunity to break out and both of them went to work for Switch Guard which made parts for munitions," Christine said. "Dorcas didn't like it all and joined the Land Army but my mom stayed in the company and it was where she met my dad after the war."
"All my life I've lived in Banbury apart from when I was in the Land Army. It was one of the best times of my life. I really enjoyed it. You were out in the open air," Dorcas said. "Being in the Land Army, we didn't hear any bombing apart from the one dropped in the canal."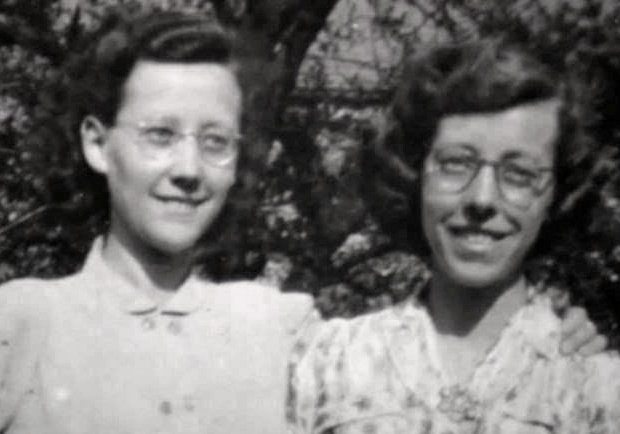 Edith was married to Frederick for 50 years until he died 15 years ago at the age of 89. The couple had three children together: Frederick, Kenneth, and Christine.
Meanwhile, Dorcas was married to Horace, a career firefighter, for 33 years. The couple had two children: Robert and Susan. Horace died at the age of 80.
Edith and Dorcas lived on the opposite sides of Banbury and Christine said she would walk with her mother to Dorcas' house and play with her cousins.
Christine also shared that the two sisters would go on a holiday every year to Bournemouth with their husbands until 30 years ago when Dorcas' husband Horace died.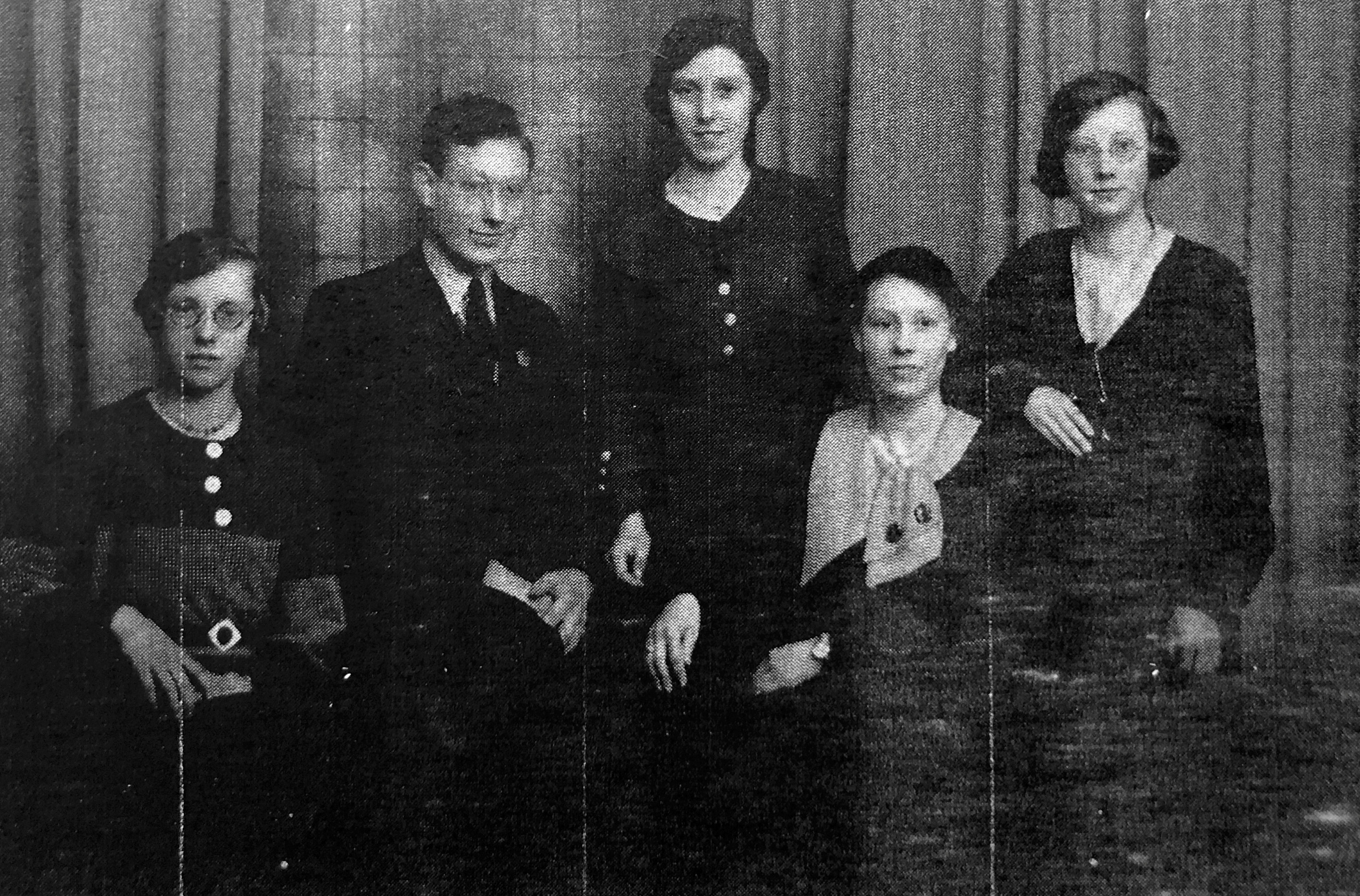 The twins continued living together on the same road in Banbury until eight years ago when Edith's health began to deteriorate and she then moved in with her daughter's family.
"She is almost blind and has mobility issues," Christine said.
According to Christine, both Dorcas and Edith were never spoilt by the nicer things in life and their diet was very basic but it sustained them.
"It wasn't a rich diet or anything like that," Christine said. "Their expectations in life were realistic so they haven't been hit by self-inflicted disappointments in life."
Additionally, owing to their frugal living, they managed to set aside money for rainy days.
"I'm very thankful that although we've had frugal lives there's been a lot to enjoy throughout it," Dorcas said. "We have had bad times but we've managed to get plenty of good times in and enjoy our lives.
"We never had a lot so we couldn't lose a lot and it has left us quite stress-free."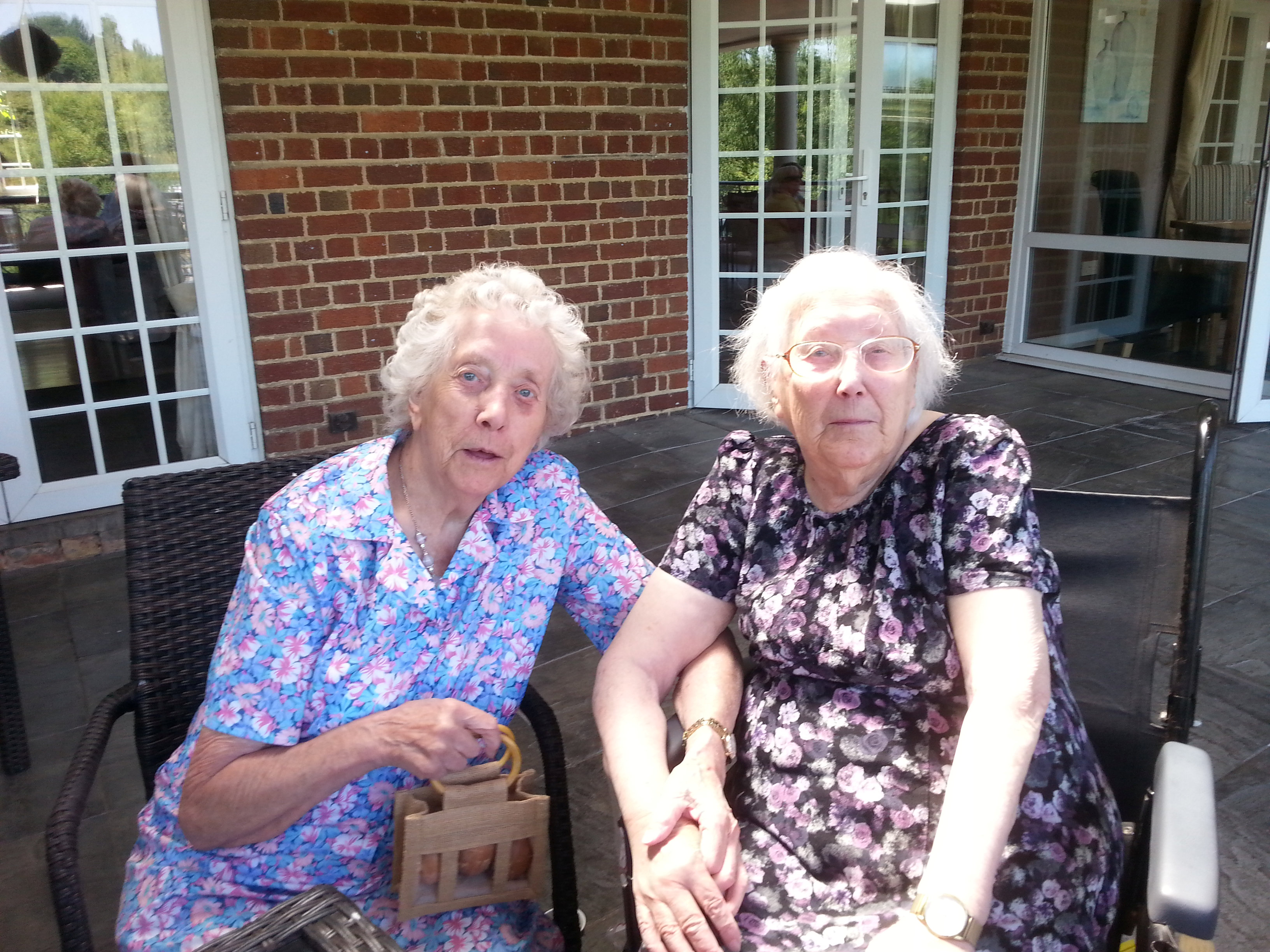 Making the best of what they have always, the two sisters make sure to spend time with each other every week. Despite staying two hours apart, Dorcas travels from Banbury, Oxfordshire, every Tuesday to see Edith in Leominster, Herefordshire.
"They love seeing each other and like to bring each other little gifts, it is very important to them," Christine said. "When Dorcas comes she brings a bread pudding she has baked or a few tomatoes and my mom always wants to go out to buy Dorcas a chocolate bar."
The inseparable duo have also spent every birthday together until the lockdown last year. But they celebrated their postponed 100th bash with family members in a Worcestershire pub this June.
Admiring the inseparable bond that they share, Christine believes that because they are so elderly and most of their friends are no more, it has made them a "diminishing band," which she believes creates the "closeness."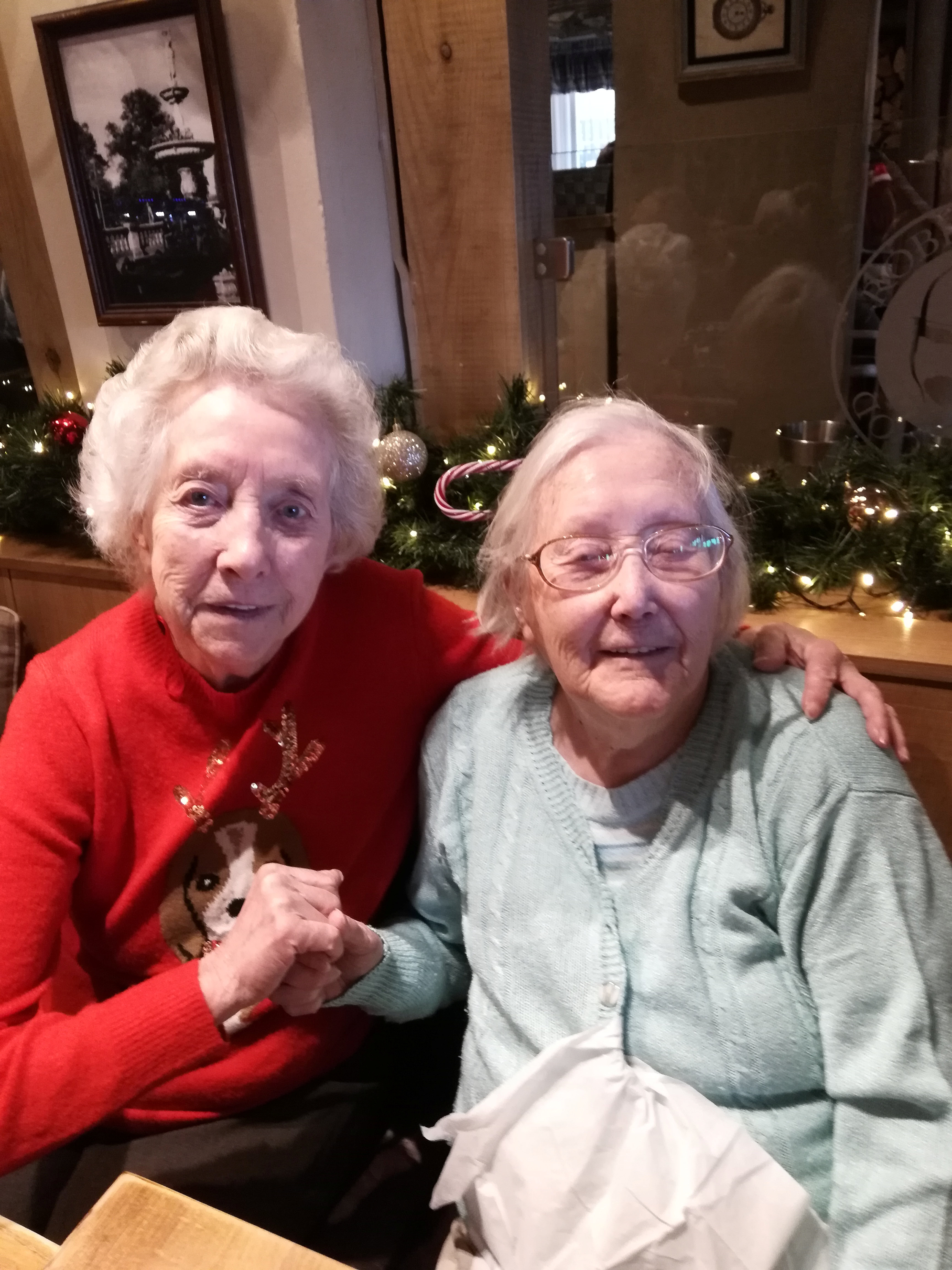 Dorcas, who survived cancer along with her sister Edith, said that the two are doing very well for their age. Dorcas lives with her son, Robert. She has a little greenhouse and enjoys gardening.
"Mom still loves her gardening which keeps her active and she is probably fitter than me actually," Robert, 71 said.
The twins don't have any secret diet for longevity. Dorcas admits that they eat whatever they want when they are hungry.
Epoch Times Staff contributed to this story.
Share your stories with us at emg.inspired@epochtimes.com, and continue to get your daily dose of inspiration by signing up for the Epoch Inspired newsletter at TheEpochTimes.com/newsletter