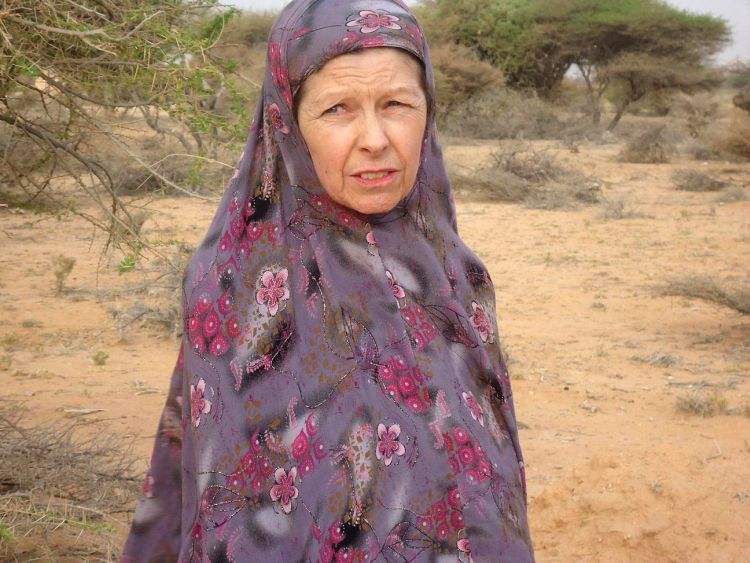 A British woman who was held for six months by Somali pirates was released on Wednesday after a ransom was paid. The amount has not been disclosed.
Judith Tebbutt and her husband were attacked and kidnapped while they were on a holiday at a luxury Kenyan resort near the Somali border. Her husband, David Tebbutt, was shot and killed.
The 56-year-old Briton's family paid for her release and she was transported from Somalia to Nairobi, where she said she was "very relieved" to be free.
"I'm just happy to be released and I'm looking forward to seeing my son who successfully secured my release. I don't know how he did it, but he did, which is great," she told the BBC in an interview.
Tebbutt expressed that she was still coming to terms over the loss of her husband. "I feel extremely sad. Very, very sad indeed. He was a good man. That was very unfortunate. Really horrible. But you've just got to pick up the pieces … and move on," she said in the interview.
"I hope that while I adjust to my freedom and the devastating loss of my husband, that I and my family will be allowed space, time and most of all privacy, to come to terms with the events of the last six months," she added.
As a hostage, Tebbutt told Britain's ITV there were "some very hard, psychological moments," but said that in general, the pirates treated her relatively well. She got sick several times and the pirates gave her medication. "I was moved around a bit from house to house," she added.
"It was very disorientating. To be woken in the middle of the night and moved and you'd stay there for a little while and then you'd move again," Tebbutt said in the interview.
The attack and kidnapping of the British couple was one of the reasons Kenya used to justify invading southern Somalia to ferret out al-Shabab militants last year.
Still More Hostages
Somali pirates have for years received multimillion-dollar ransoms for hijacking mostly commercial ships and their crews—tourist vessels have been relatively few.
Richard Blears, a spokesperson for the anti-piracy group Save Our Seafarers, told The Epoch Times the organization is "very relieved and pleased for [Tebbutt] and her family" but underscored the 233 other hostages who have received little-to-no publicity.
"And many of [them] remain captive for 8 months, 12 months, or even longer," Blears said. "Because they are not Europeans and they are not from developed Western countries, their plight is very largely overlooked."
Blears stressed that Tebbutt's case was different from most hostages held by Somali pirates because she is a Westerner with the necessary resources to secure her release. Many of them suffer through harsh ordeals while negotiations for their release are taking place.
"If you are a poor Indian or Filipino, a seafarer from Ukraine perhaps—from very humble circumstances—you have to sit there with your crew until the ship-owners and insurers come up with $5 million," he added.