British police said that the fatal stabbing of UK lawmaker David Amess on Friday was a terrorist attack.
The 69-year-old was stabbed repeatedly to death around midday at Belfairs Methodist Church in Leigh-on-Sea, an English town about 40 miles (62 kilometers) east of London.
Amess, a lawmaker from Prime Minister Boris Johnson's Conservative Party, was meeting with his constituents at the church. He had posted the details of the public meeting ahead of time on his website.
Efforts to save him by paramedics were in vain and he died at the scene.
The Metropolitan Police early Saturday said in a statement that early investigation "has revealed a potential motivation linked to Islamist extremism," and described the attack as an act of terrorism.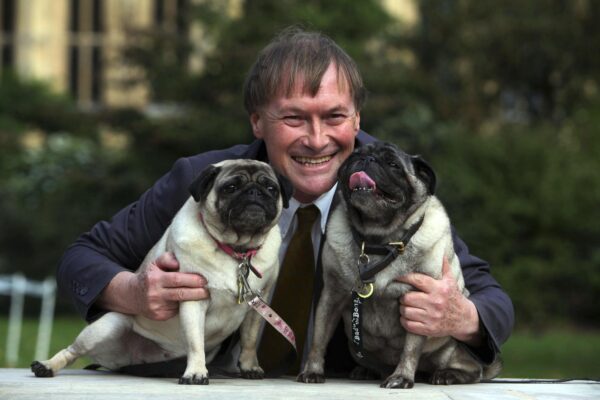 Amess had been a member of Parliament for Southend West, which includes Leigh-on-Sea, since 1997, and had been a lawmaker since 1983, making him one of the longest-serving politicians in the House of Commons.
The longtime lawmaker was knighted by Queen Elizabeth II in 2015 for his service, becoming Sir David Amess. He is survived by his wife and five children.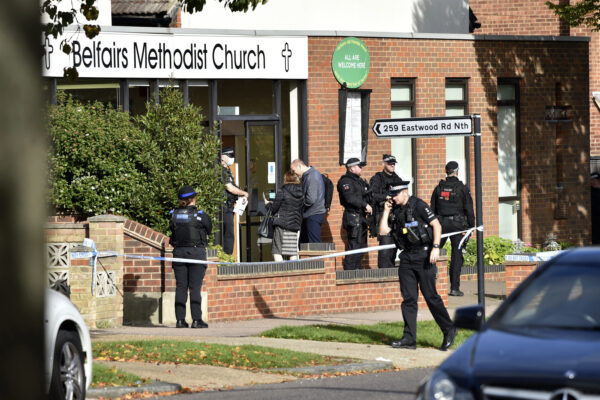 A 25-year-old man was arrested at the scene in connection with the attack. Special counterterrorism officers were leading the investigation into the lawmaker's slaying. Police have not identified the suspect but said they were not seeking anyone else in connection with Amess's death, and believe the suspect acted alone.
Broadcaster Sky News said the arrested man was understood to be a British national of Somali heritage.
Johnson said he and his Cabinet were "deeply shocked and heart-stricken" upon hearing the news. The Conservative prime minister added that Amess was "a man who believed passionately in this country and in the future."
"We've lost today a fine public servant and a much-loved friend and colleague," he said.
According to Amess's website, his main interests were "animal welfare and pro-life issues." He was a well-liked figure with a reputation for working hard for his constituents.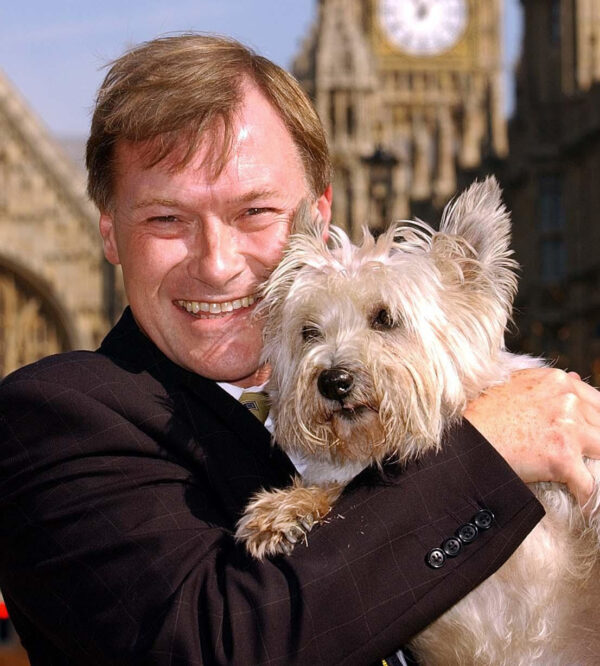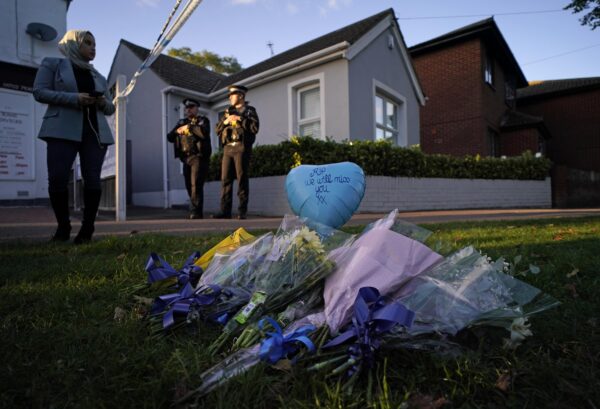 Residents paid tribute to him at a vigil at a church in Leigh-on-Sea. Meanwhile, flags at Parliament were lowered to half staff.
"He carried that great East London spirit of having no fear and being able to talk to people and the level they're at," Rev. Jeffrey Woolnaugh said at the vigil, attended by about 80 people. "Not all politicians, I would say, are good at that."
House of Commons Speaker Lindsay Hoyle said that the killing prompts a need "to discuss and examine MPs' security and any measures to be taken."
Home Secretary Priti Patel said she has asked police to review lawmakers' security. British lawmakers are protected by armed police when they are inside Parliament.
The security has heightened after an attacker inspired by the ISIS terrorist group stabbed a police officer to death at the Parliament gates in 2017.
But lawmakers are generally not provided with security or police protection when they meet with their constituents.
This marked the second fatal attack on a sitting British lawmaker in their constituency in the last five years. In 2016, Labour MP Jo Cox was murdered in her small-town constituency in a fatal shooting.
Before that, another Labour MP Stephen Timms survived a stabbing in his constituency office in 2010.
The Conservative Party has suspended all campaigning activities until further notice.
The Associated Press and Reuters contributed to this report.