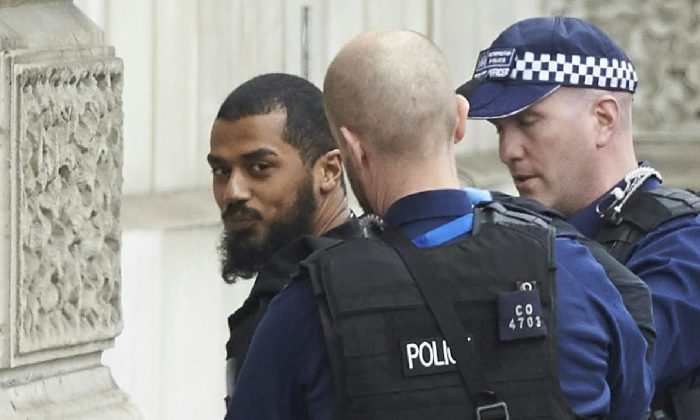 British National Convicted for Taliban Bombs and London Knife Attack Plans

LONDON—A British Taliban bomber has been convicted over a planned knife attack on lawmakers and police on the streets of London.
Khalid Ali, a British plumber, spent five years in Afghanistan, where made hundreds of bombs, he claimed in a statement that he later retracted.
Ali was convicted of terrorism offences on June 26 at the Old Bailey, for plotting a knife attack and for two counts of making an explosive substance, said the Crown Prosecution Service. He is currently awaiting sentencing.
Ali's fingerprints were found on bomb components in Afghanistan made by the Taliban.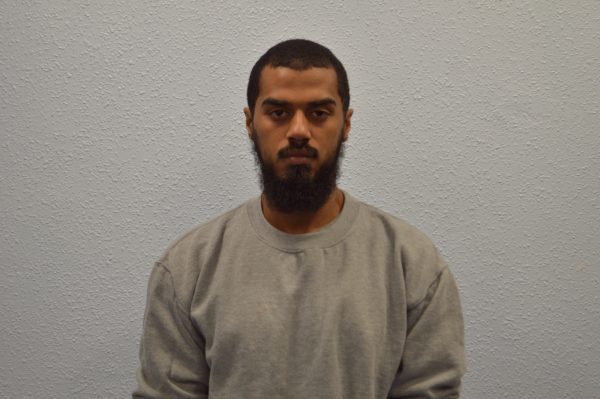 The Met police explained in a statement, "The investigation began when Ali—a British national reported missing by his family in 2011—appeared at the British Consulate in Turkey in October 2016, asking for temporary travel documentation to return to the UK, saying he had lost his passport."
Ali was stopped when he entered the UK and his fingerprints were taken, but he was then released, returning to live with his family in north London.
Authorities continued to monitor Ali, however, and his fingerprints were found by U.S. authorities on a number of bomb components made by the Taliban that were recovered from Afghanistan in 2012.
Suspecting Ali of planning an imminent knife attack on April 27, 2017, armed police grabbed him as he approached Whitehall, the area of government offices in London. He had three knives on him.
CCTV footage later revealed he had carried out hours of hostile reconnaissance at a number of significant sites, including the Houses of Parliament, New Scotland Yard, Downing Street, and the MI6 offices.
Met Police Deputy Assistant Commissioner Dean Haydon, the senior national coordinator for counter terrorism policing, said in a statement: "It is apparent to me that Ali spent some considerable years helping the Taliban create—and maybe even detonate—bombs which could maim and kill many people in Afghanistan. All this before turning his attention to killing people in his home country."
Watch Next:
Knife Crime in London is On The Rise
RECOMMENDED