A British model accused of fatally stabbing his fashion rival through the heart has been found guilty of murder.
George Koh, 24, pulled out two knives and stabbed his fellow catwalker Harry Uzoka, 25, on a West London street at about 4 p.m. on Jan. 11, after a row on Instagram over a woman.
Koh claimed he stabbed Uzoka in self-defence.
Uzoka, who was armed with a dumbbell bar, collapsed and died on the pavement outside his home.
Koh's machete-wielding accomplice, Mersa Dikanda, 24 was also found guilty of murder, while Jonathan Okigbo, 24, was found guilty of manslaughter.
Uzoka, who was signed to modeling agency Premier Model Management and worked for brands such as Levi's, Zara and Mercedes, had become annoyed by attempts by Koh to copy him, the court heard.
Koh, who did not enjoy as much success as a model, had become increasingly obsessed with Uzoka.
Things took a turn for the worse when Uzoka heard a claim from a mutual friend that Koh had slept with his girlfriend.
In a direct message on Instagram, Uzoka wrote, "Leave my name out of your mouth, it's that's simple, I've never spoken bad of you in any way, so this is wild."
Koh then challenged him to a fight.
Uzoka responded, "Listen come Bush station this is the last thing I'm saying to you, you're a lost soul."
Uzoka arrived at their meeting spot with a friend, armed with dumbbell bars. Koh, them pulled out two knives and Dikanda revealed a machete.
Uzoka and his friend fled the scene, but Uzoka was trapped against a vehicle, and was stabbed three times by Koh. He collapsed in the street while the others walked in the other direction.
A post-mortem found the cause of Uzoka's death as a stab wound to the heart. He also suffered stab wounds to his arm and back.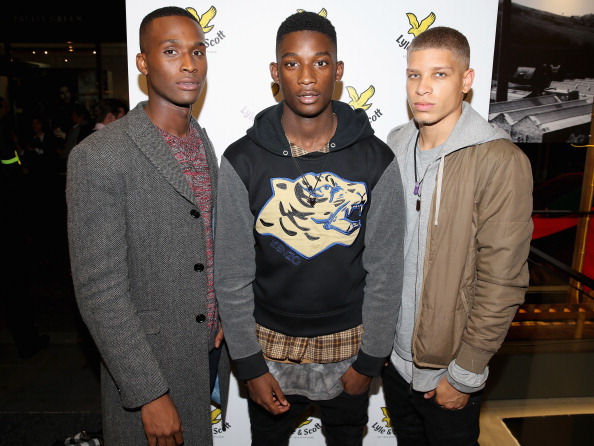 'A Positive and Irreplaceable Mark'
In a statement, Uzoka's family described him as a "hard-working, committed and ambitious young man."
"Harry's death has been a great shock to everyone that knew him and even those that did not," he said.
"He left a positive and irreplaceable mark on so many. We still find it difficult to believe he is actually gone. It was yet again another senseless killing."
Detective Inspector Simon Pickford from London's Met Police said, "There are no winners in this incident, but I hope this guilty verdict for Koh, Dikanda and Okigbo will give them some small comfort as they continue to come to terms with their loss."
He said, "It beggars belief as to how such a trivial argument over what has been described as 'pillow talk' could escalate to the point where a group of men arrange to meet with weapons in a busy London street, prepared to seriously injure each other."
Official figures show a 16 percent rise in recorded offences involving a knife or sharp instrument in the year ending March 2018 in England and Wales.