A former British ambassador to the US is recovering in hospital following a brutal attack at a subway station that left him with severe facial injuries.
Sir Christopher Meyer, 74, was left with heavily swollen eyes, a suspected broken nose, and a split lip after two youths beat him on Wednesday at London's Victoria station.
Meyer's wife was cited by the Guardian as saying that the police believe the incident was a robbery gone bad.
"The police told me they believe that it is more likely that they might have wanted to rob him," said Lady Meyer. "Nothing was taken, but the transport police intervened quickly."
— Baroness Meyer, CBE (@ladylilo2) 12 lipca 2018
British Transport Police said in a statement that officers were called to Victoria Underground Station at 2.45pm on 11 July, after receiving reports that a man in his 70s had been seriously assaulted.
Meyer was taken to a hospital following the attack and, according to the police, his injuries are not believed to be life-threatening.
"He is not allowed to eat and drink," Lady Meyer told the BBC on July 12, and added that he was holding up well, under the circumstances.
"He's a strong lad and his spirits are not bad. He has a patch over his left eye which has thankfully stopped bleeding."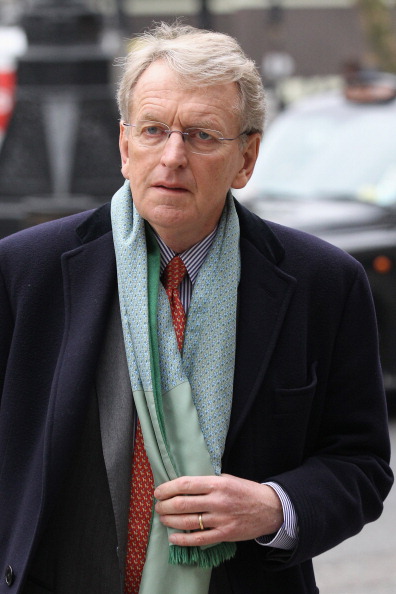 In the aftermath of the incident, the UK's Parliamentary Under-Secretary of State for Children and Families, Nadhim Zahawi, tweeted that the attack was "sick."
That is sick. Prayers for @SirSocks what are you doing about this @SadiqKhan

— Nadhim Zahawi (@nadhimzahawi) 12 lipca 2018
Speaking to the BBC, Lady Meyer expressed exasperation with the fact that her husband fell victim to a violent crime.
"I am a wife who is angry that her husband has been beaten badly," she said.
"I think we really need to stop this, if you can't walk in London because of fear of being attacked brutally. 99 percent [of people] are kind and nice, but 1 percent are nasty. We need to look at the facts and start doing something more aggressive against this type of violence… we need to be tougher."
Police said that a 16-year-old male and a 15-year-old female were both arrested on suspicion of assault causing grievous bodily harm. The pair were subsequently released while an investigation into the incident continues.