Set in the heart of San Francisco, Remi, a company that cuts out the middleman in the dental industry and manufactures teeth guards for 80 percent less than customers pay at the dentist, launched the second week of March 2020. At the time, COVID-19 was just gaining a foothold in the United States. In the days and weeks that followed, Remi founder Oscar Adelman watched, along with the world, as regulations changed and working conditions fluctuated.
"All of the plans we had laid suddenly felt unrealistic," Adelman told The Epoch Times.
Now, a year-plus later, manufacturers continue to adjust and refine their tactics. Since the industry hit its lowest employment levels since 2010 in April 2020, as noted in a 2020 Deloitte analysis, managers and workers have been seeking ways to adapt and carry on. Many of the changes are helping to set new industry standards and pave the way for a better future for today's workforce.
Rethinking Health and Safety
In addition to providing masks and social distancing, companies are looking for opportunities to move the workforce away from long hours spent away from sunlight and the outdoors.
"Over the last six to nine months, manufacturers have been busy planning to bring back workers by establishing more outdoor break areas, parking lot basketball courts, BBQ grilling stations, and other post-pandemic remodeling ideas, as innovative ways to offer both fresh air and vitamin D more frequently during employee shifts," Baron Christopher Hanson, a workplace turnaround and growth strategy consultant, told The Epoch Times. This includes taking breaks and prioritizing downtime.
"Dedicating some time out of each day for relaxation helps dissipate stress throughout the organization," Robin Brown, CEO at Vivipins, an enamel pin maker, told The Epoch Times.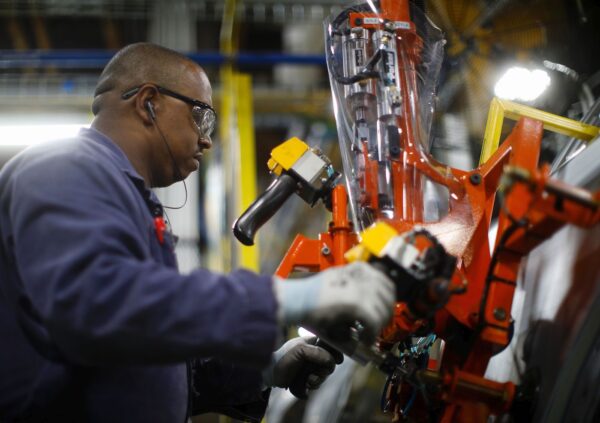 Creating Flexible Schedules
Unlike office settings, which may more readily shift to remote working, manufacturing jobs typically require in-person environments to carry out tasks.
"I found our manufacturing employees wanted to be at the facility," Adelman said.
Employees at Remi voiced their preference to be back at work, doing the jobs they had been trained to do. To accommodate for space and safety, the company offered more shifts, including at night, in the early morning, and on the weekends. Employees could then choose working times that fit into their lifestyle and other responsibilities, such as raising children or caring for other loved ones.
"We can provide extreme flexibility," Adelman said. "As long as we know ahead of time so we can make sure we have the right number in our facility, we allow people to make their own schedule."
Raising Wages
There is a strong demand for factory jobs in many areas, ranging from technology to engineering, which provides the potential for higher pay.
"It is a frequent misperception that manufacturing occupations are low-paying and monotonous," David Reid, sales director at Vem-Tooling, a mold manufacturer with operations in more than five countries, told The Epoch Times.
Due to the strong demand, "salaries have space to grow," he said.
Tjernlund Products, a sheet metal manufacturer with headquarters in White Bear Lake, Minnesota, increased its wages for workers by more than 20 percent to attract new hires.
Communicating the potential for growth can also encourage new applications for the job.
"Provide possibilities for workers to improve their abilities or move up the professional ladder in the job listings and career pages," Reid said.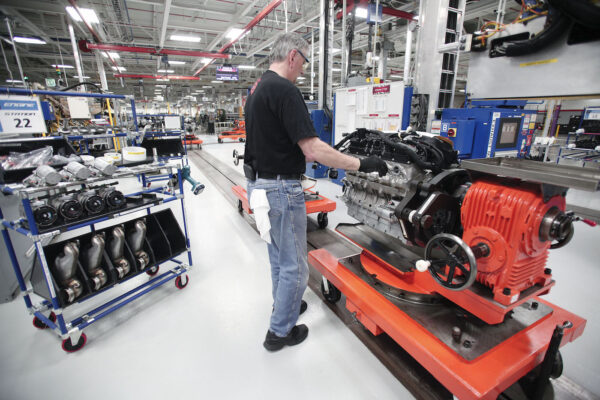 Re-Skilling Workers
With automation such as driverless forklifts and customized robots, companies are seeking ways to shift workers away from certain manual tasks and into new positions. This strategy remains top of mind during the hiring process.
"We need to hire people for their essential attributes rather than merely their experience with a specific task," Reid said.
Companies are providing reskilling, in which they teach workers new skills that enable them to move to a new position. They are also carrying out upskilling, which refers to improving an employee's current skill set so they can take on more responsibility and move to senior roles within the company.
At Tjernlund Products, workers may be hired for cross-share jobs. Their responsibilities include working in more than one area of the company. For instance, a worker may be hired for the shipping segment, but spend one day a week in assembly. The arrangement allows employees to learn new skills and also fills gaps, especially in areas where it's more difficult to bring in new hires.
Listening to Employees
As Remi navigated the pandemic and its implementations for the manufacturing industry, its group of employees came together to communicate what they felt was important in terms of health precautions and the working environment.
"Everyone's circumstances are different," Adelman said. "People will tell you what they need and what's not necessary—it's really about what is going to make them feel safe."
The name of Oscar Adelman, founder of the San Francisco-based firm Remi, was misspelled in the previous version of the article.