Since a spider plant cutting from his grandmother sparked a deep passion for collecting houseplants ten years ago, a young man from England has filled every nook and cranny of his one-bedroom home with a 1,400-strong plant collection. He now shares his green-fingered expertise on his website, hoping to spark the joy of plants in others.
Joe Bagley, 23, lives opposite his grandmother in the town of Loughborough in Leicestershire, England. Since moving out of his grandmother's house, he now lives alone with his dog in a converted coach house, and his beautiful home is brimming with 1,400 individual houseplants that include 400 terracotta pots across every single room, even the stairs.
Bagley, who works at a garden center, is also "slowly taking over" an outdoor garden space.
Bagley's family has been pretty supportive of his mission although initially they questioned it. "You know, there are far worse things I could be doing with my time!" he told The Epoch Times.
Sharing how his interest in the plant world came about, Bagley said it was his other grandmother and not the one he lives with that liked to grow both indoor and outdoor plants.
"She had an old spider plant with a little baby on it which I called a 'spiderette,'" he said. "She said, 'Would you like it?' and I thought, 'Oh yeah, why not have a little plant in the house?' But she didn't give it to me straight away."
Bagley remembers being on his "little tiptoes" waiting for the cutting to sprout roots from its glass on top of his grandmother's fridge. A month later, the plant was ready. Bagley potted it with his grandmother and said the rest was history.
At this time, since Bagley had only one bedroom and not a lot of space, he could only grow small plants such as Venus flytraps, cacti, and a little indoor palm tree.
"But since getting my own separate place, it's really just taken off with the plants," he said. "I've got hundreds and hundreds all over the house. I don't have any furniture upstairs actually, thinking about it; only a bed and a bedside table. It's for plants!"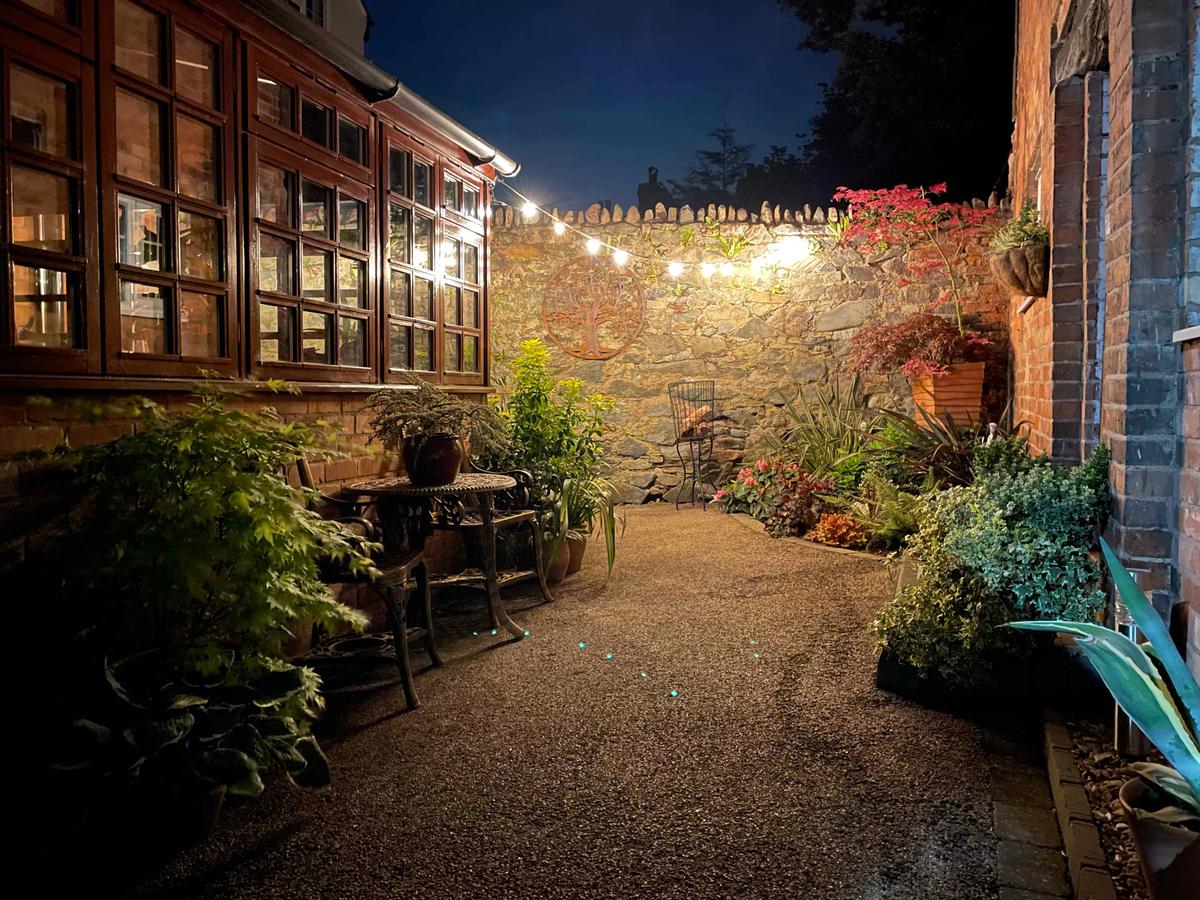 Bagley, who has to store his clothes in the attic, has enjoyed growing closer to nature and learning about his plants' different needs; such as how they grow, when they flower, how much water they drink, and how much light they require. His
collection
includes UK native plants, tropical plants, flowers, succulents, vines, and even a decades-old Christmas cactus from his step-uncle, originally bought by his mother in the '70s.
Sharing about his routine in caring for these plants, Bagley said: "I just walk around the house and check if anything needs watering. Sometimes I do a great flush, water all of them at the same time, but that takes hours so I just do little and often. Sometimes I feed them and mix them with this organic feed I've got; sometimes they might get pests, which is a natural part of planthood. You take them outside, wash the leaves down, rinse them, put them back in, and just wait to see if they come back."
He particularly enjoys nursing dying plants back to health, although he sometimes has to sneak them past his grandma.
Bagley has some tips for caring for plants such as the thicker a plant's leaves, the more sunlight it will absorb; moist soil is happy soil, but sodden soil will push out vital oxygen. "It will become anaerobic and the roots will rot," Bagley said. "I just allow the top few inches to dry out, and then give it a good flush of water."
Since sharing his massive plant collection on
Instagram
and starting his own
website
, Bagley has been dubbed "Jungle Boy" by the British media. He loves standing out from the crowd for his lush green home.
"When people come over they're like, 'Wow, look at this!'" he said. "It feels a bit less lonely if you're on your own. ... It definitely takes my mind off overthinking and anxiety over different things in my current life. I think that's the best thing and just knowing that they will always be growing, regardless of what's happening in the world it's like you're in your own little world. ... It's a lovely little, little way to escape to at the end of the day."
To help other plant lovers, Bagley has perfected a
format
on his website. For each plant, he explains how to control its environment, from humidity to light and feeding, and then tackles common issues. Bagley who receives messages from across the world even includes a few tidbits on the history of each species and solves plant problems for his followers based on photos of their struggling houseplants for free.
Bagley also sells potting mixes in the UK for house plants as well.
"I like getting my hands dirty," Bagley said. "Not many people will go to my extreme, but they all take a leaf out of the book and [get] the idea that you can grow plants in the house. You don't need to have a garden ... you can bring nature indoors ... sit back and relax and enjoy nature, with the wind blowing through the foliage."
For those interested in getting plants in their house, Bagley advises that people should remember that plants depend on the person to take care of them.
"If looked after well, they have the capability to grow into massive plants," he said.