A body discovered by law enforcement agents on Sunday in Wyoming is believed to be missing woman Gabby Petito, who disappeared while on a cross-country trek with her boyfriend, authorities said.
The body was found in Grand Teton National Park in Wyoming after a two day search, the FBI said, noting that the cause of death is yet to be determined.
"Earlier today, human remains were discovered consistent with Gabrielle Petito," FBI Supervisory Special Agent said. "Full forensic identification has not been completed to confirm 100% that we found Gabby, but her family has been notified of this discovery."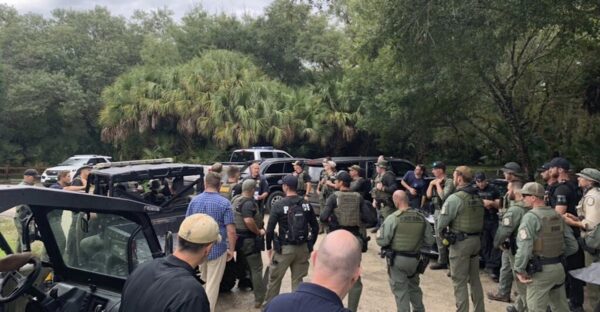 Petito's father, Joseph Petito, shared a picture of his daughter with wings on Twitter shortly after the FBI's latest update.
"#GABBYPETITO she touched the world," the post said.
Petito and her 23-year-old boyfriend, Brian Laundrie, in July took a converted van from Long Island, New York, to travel across the country and visit national parks, leaving online reviews of campsites along the way. Officials started investigating Petito's disappearance on Sept. 11 when her family reported her missing.
Authorities have identified Laundrie as a person of interest in Petito's disappearance, Jones said, noting that investigators are still seeking information from anyone who may have seen the pair around some camping sites in Teton Park.
More than 50 law enforcement officers on Sunday continued their search for Laundrie at the vast Carlton Reserve in Sarasota County, Florida, which has more than 100 miles of trails and campgrounds. He was last seen by family members in Florida on Tuesday.
North Port police in a statement emphasized that the 23-year-old "is not wanted for a crime" despite being a person of interest in 22-year-old Petito's disappearance.
Attorney Richard Benson Stafford, a spokesman for Petito's family, asked in a statement that the family be given room to grieve, adding that they would make a public statement later.
The pair were childhood sweethearts and met while growing up on Long Island. According to their social media accounts, they planned to reach Oregon by the end of October.
Authorities said Petito was last in contact with her family in late August from Teton Park.
Police in Utah last week released body camera footage involving an Aug. 12 incident between Laurie and Petito after officers responded to a 911 call involving a domestic incident.
"I have really bad OCD. I was apologizing to him saying I'm sorry, I'm so mean," Petito told the responding officer in the footage, referring to obsessive-compulsive disorder. "We've been fighting all morning. He wouldn't let me in the car before … he told me I needed to calm down."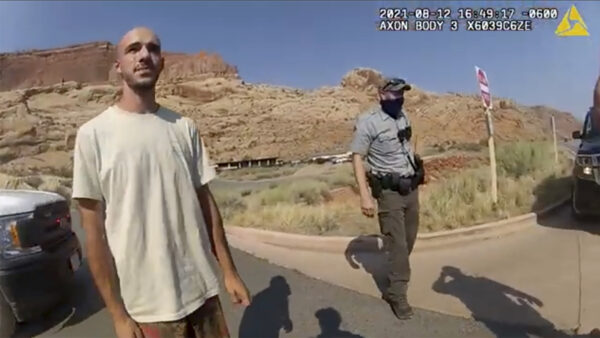 Petito "just gets worked up sometimes, I try to distance myself from her. I locked the car," Laundrie told the Moab Police Department officer.
According to a police report obtained by the New York Post, the 911 call wasn't made by either Laundrie or Petito.
"The FBI and our partners extend our heartfelt condolences to Gabby's family and loved ones. This is an incredibly difficult time for them, and our thoughts are with them as they mourn the loss of their daughter," FBI Denver added in a statement.