Bird Flu Officially Arrives in Beijing, Days Behind 'Rumors'
April 13, 2013 2:16 am Last Updated: April 14, 2013 7:43 am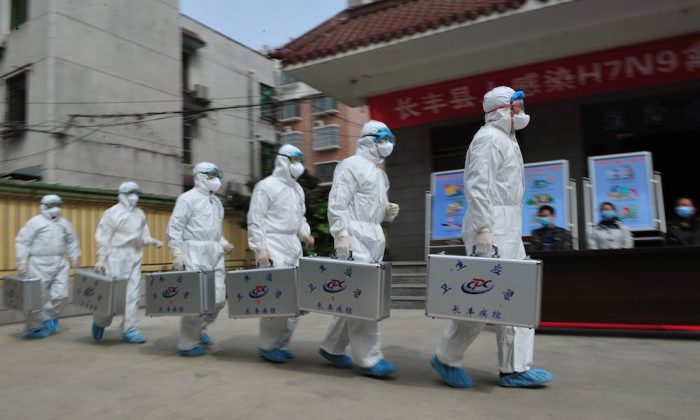 A 7-year-old girl is the first person in China's capital to be officially infected with the new avian influenza virus H7N9, according to the Communist Party's mouthpiece Xinhua.
The girl is in a "stable condition" at Beijing Ditan Hospital. Her parents are poultry traders, and have both been quarantined but are not showing any symptoms, the local health bureau said.
This new case brings the total number of infections to 43, all in eastern China, with 10 dead to date, according to Xinhua.
Previously, authorities had only reported the virus in Anhui, Zhejiang, and Jiangsu provinces. To date, the virus is not believed to be transmissible between humans, but it has been found in various birds that have been sampled, leading to closure of live poultry markets, and widespread culling.
Vice Director Cheng Jun at Ditan Hospital told the regime's broadcaster China Central Television: "Ever since the outbreak started in Shanghai we have been making preparations," AFP reported.
Authorities have been quick to clamp down on Internet chat about the spread of the virus, with at least a dozen people detained for spreading online "rumors."
Many are skeptical about the official figures, and believe a cover-up may be in place, as happened during the 2003 SARS outbreak.
Various bloggers have been making comments about the virus in Beijing, including a hospital postdoctoral student who left this cryptic Weibo message five days ago on April 7: "I can't say anything, just to remind Beijing friends to be careful. Hope you can understand, my hands are trembling."
Another netizen shared a screenshot of the post, before it was censored.