The situation on the United States southern border is worsening, according to the chief deputy in Pinal County, Arizona.
Chief Deputy Matthew Thomas told Townhall about what has been going on lately at the section of the border in his area, particularly in relation to the change of administration and its policies.
Thomas showed reporters recent footprints of people who had illegally crossed the border into the United States. He said that they might have missed them by only a few hours.
Pinal County is about a 90-minute drive away from Mexico. Thomas said that the crisis at the border had begun to re-emerge at around the end of 2020 because the human and drug trafficking cartels expected President Joe Biden to have a "hands-off" attitude with regard to the border situation.
"When [Trump] took office, we saw that this area out here went completely dead. Nobody was moving, nobody was smuggling because [the cartels] knew that Trump was going to put all hands on deck out down here and that they would be intercepted so it came to a screeching halt," Thomas said.
"It was a very slow trickle to get back to some kind of normal but it never got back to where it was," Thomas added.
Thomas said that since Biden has ordered to halt the construction of the southern border wall, it has created more trouble for Pinal County since it doesn't have physical barriers, promoting the criminals to funnel through, reaching the highway and then transporting drugs or bodies throughout the country.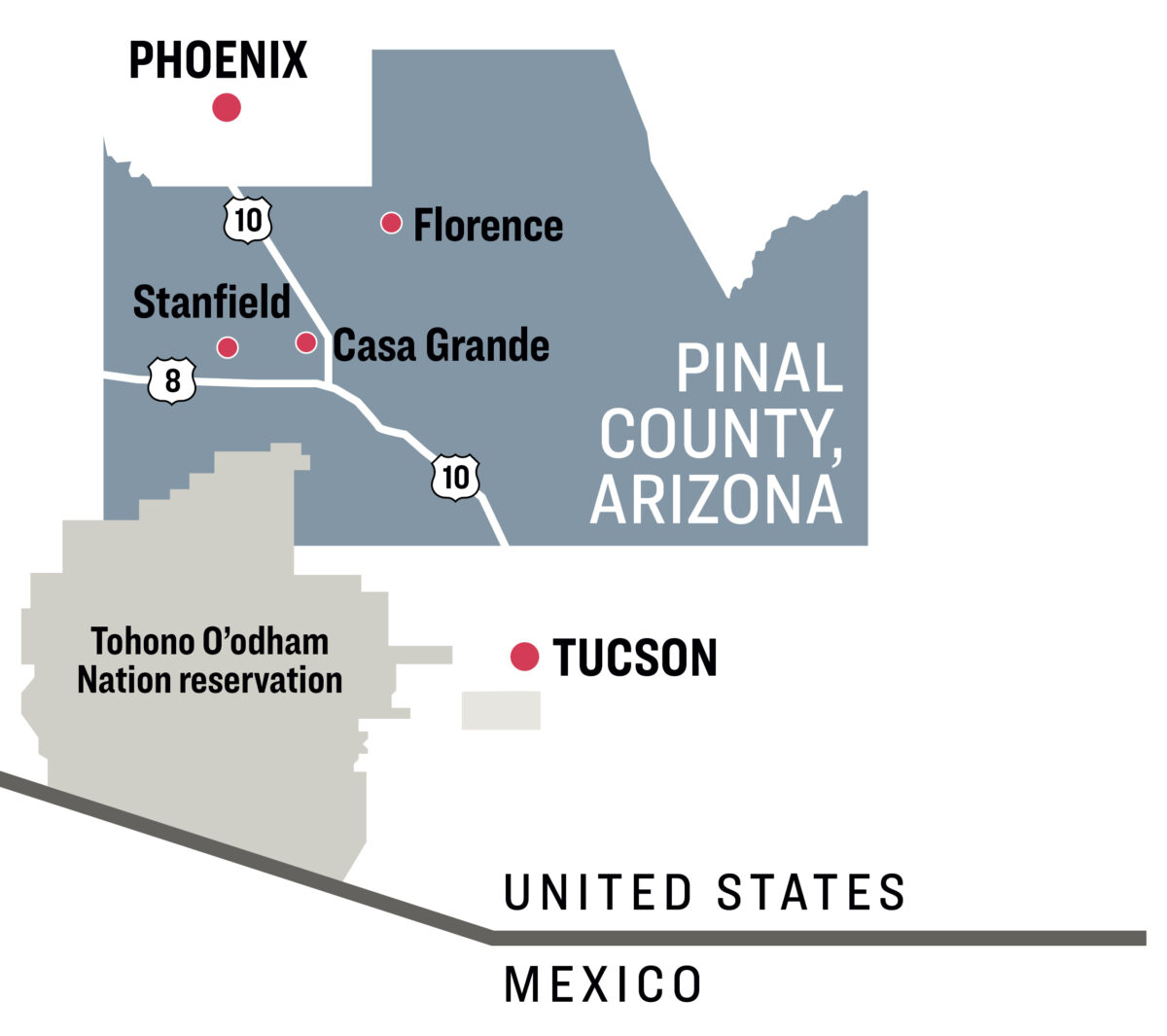 He added that once the people or drugs are smuggled in, they can go anywhere inside the United States, sometimes as far as Canada.
"For us, effectively, I-8 … becomes the new border and even the cartels will tell you that's their goal line because once they get there, they're shooting west or they're shooting east and then they're on a main interstate right into downtown Phoenix … we become the kickoff point for that," the Sheriff said.
"These people and these drugs are not coming here to Pinal County to stay. This is a transport location. This is a spot they get through to get to their final destination and they're being sent all over the country."